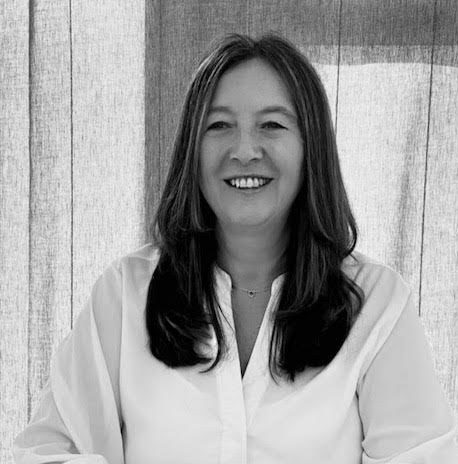 Annette Price
Behind the scenes Annette Price provides a sourcing service for our Buddies and clients.
Seeking out and developing great relationships with exceptional suppliers and craftsmen Annette manages the purchasing process to ensure that we deliver the original, quality products that our clients need to create their own unique home and garden.
"My passion for original interior design and decoration gives me an insight into the carefully considered procedures and processes required to ensure smooth, efficient services and the importance of building good relations with suppliers and trades."
About Annette
Annette has exceptional knowledge and experience of the brands, products and skilled people who make the world of interiors what it is today. Beginning her career at Colefax and Fowler more than 30 years ago, she has held management positions within the design, interiors, luxury property and lifestyle sectors, ever since.
Annette sources, purchases and manages the smooth implementation of the products required to create an individual home and garden, including furniture, fabrics and furnishings, lighting, kitchens & bathrooms, accessories, plants and garden products. This frees our Decorbuddi team to focus on the creative process in collaboration with our clients, knowing that they have the support they need to ensure smooth and timely implementation of their ideas, without making expensive mistakes.
Creating an individual home often requires going beyond the products that are available off the peg. Working with local craftsmen and specialists, she also manages our bespoke curtains and blinds, upholstery, furniture and joinery service.
"Smooth implementation and attention to detail are as important as the design ideas and aesthetic. We appreciate the fantastic team of trade suppliers we can rely on to help."