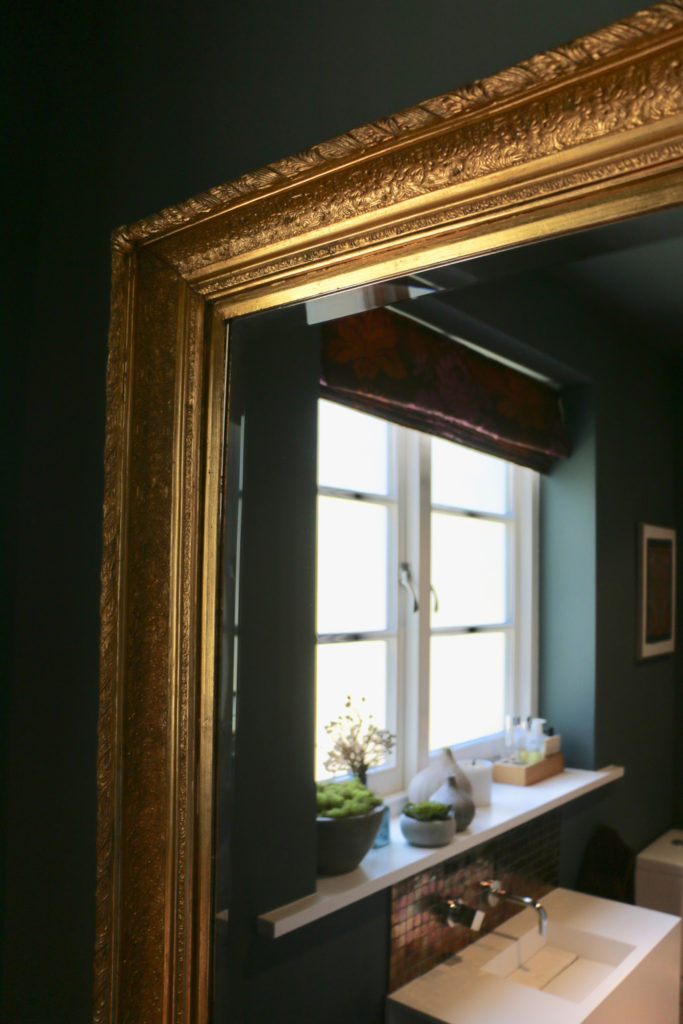 Blue & Gold Cloakroom
We have worked with this Surrey client for some time creating a neutral palette throughout her house with a clean and uncluttered contemporary design, making the most of the natural light. In her cloakroom she relished the opportunity to create a different vibe with a deeper more evocative colour palette.
Decorbuddi's design brief included creating the colour palette, sourcing a contemporary basin and taps, mirror and minimal window treatment. A small amount of hidden storage was also desired for towels and toilet rolls.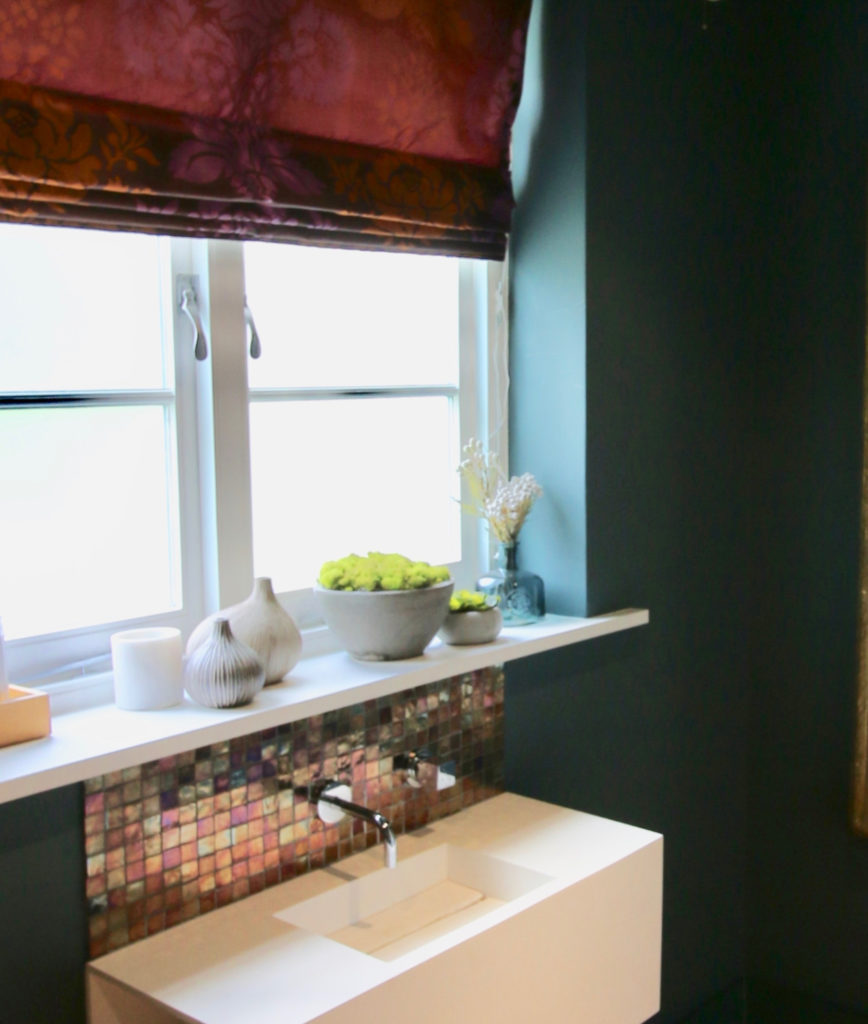 The layout of the cloakroom was particularly important too. We suggested re-positioning the sink central to the window and directly in front of the door so it's the first item you see when you enter the cloakroom. It was important that it made the right statement. For this reason we sourced a beautiful large wall mounted minimal cube composite basin. One side allowing storage for hand towels and the other toilet rolls all hidden away to avoid clutter.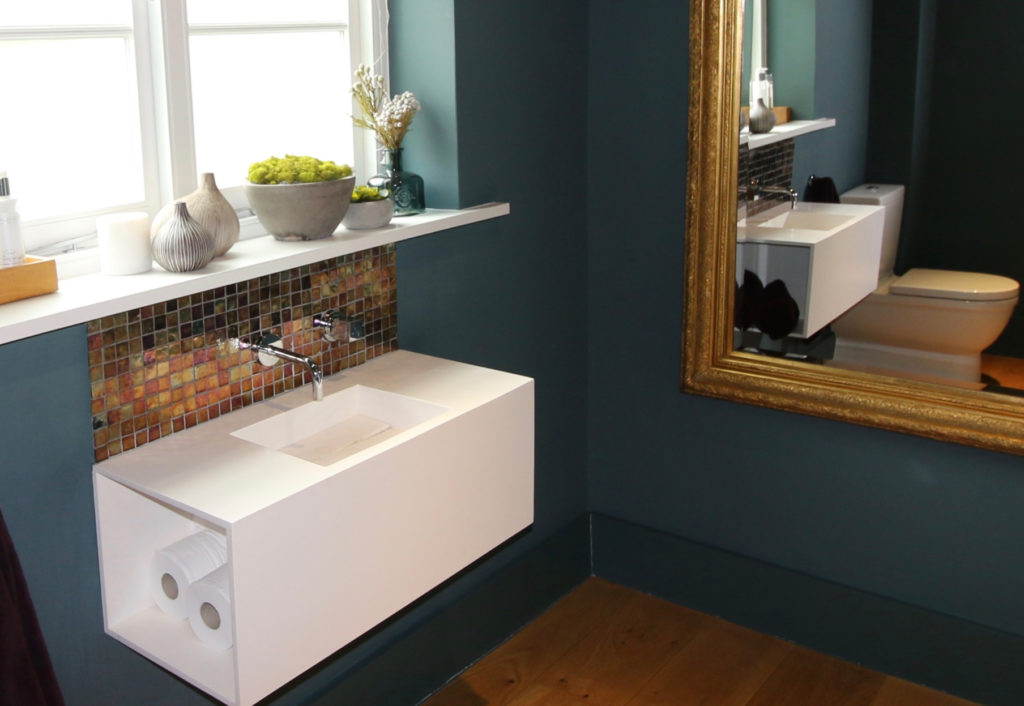 We felt that there was an opportunity to source a large statement mirror to highlight the lovely ceiling height in this room, adding to the sense of space and to provide that wow factor. It is a joy to give a new lease of life to client's existing pieces. Here, we were delighted to incorporate a stunning gilt mirror which had previously been resting against a wall in the clients garage. The gold and mirror reflect the light from the large window bringing the whole scheme to life. It complemented the existing warm oak flooring and was hung on an end wall to provide maximum impact and make the room seem bigger – a great trick for small rooms.
The ornate mirror provided inspiration for sourcing wall colour and fabric. We selected a dark rich blue for the walls, skirting and ceiling which offset the mirror perfectly. By removing any breaks in colour, taking the blue up and over the ceiling, the room appeared even more spacious. The cloakroom was north facing and choosing a dark wall colour added a feeling of  comfort, rich warmth.
We also suggested simple roman blinds for the window treatment, sourcing a rich silk damask. The deep purple colours within the fabric was reflected in the choice of stunning pearlized mosaic tiled splash back. The blinds would always be up to allow more light to enter the room, and privacy film was added to the glass to allow this to happen.
The client was delighted with the result! We also suggested she fill the walls with art and photos from her family travels, and to frame in an eclectic mix of minimal matt gold frames to complement but not fight with the large gilt mirror. We will be back to help her create her wall art, and  will take photos once completed to show you the end result!
Sources:
Paint Colour: Inchyra Blue, Farrow and Ball
Fabric: Designer's Guild
Splash Back: Fired Earth