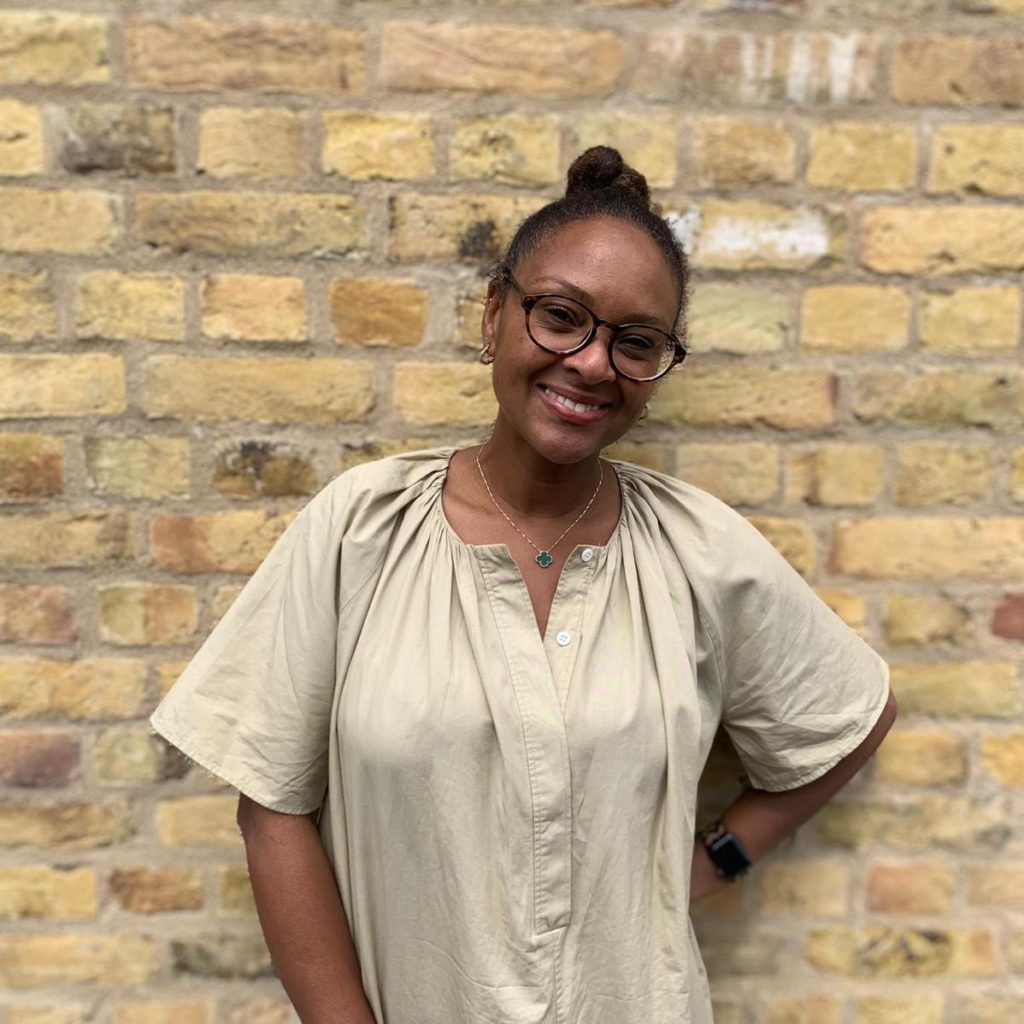 Lesa Bertie
Located in Streatham, SW London, Lesa provides the full range of Decorbuddi services across London and surrounding home counties.
Lesa is equally comfortable working long distance with clients designing international spaces, including new holiday homes in Ghana, from her studio in the UK.
"I believe when you are investing in your home you are also investing in your wellbeing."
About Lesa
KLC qualified, Lesa Bertie began her career buying and merchandising across a spectrum of high street retail brands. Combined with experience of a number of personal renovation and refurbishment projects this fuelled her love of the creative process and she decided to transition into a career in interior design.
Initially Lesa blended part-time work with a local estate agent, with work for a number of her own interior design clients, before deciding to join the team of Decorbuddi experts.
"Turning an unloved or unused space into one that has purpose, value and charm can be a truly satisfying and rewarding experience. I enjoy collaborating closely with my clients along the creative journey toward making an inspirational idea a reality."
Lesa is based in Streatham and works with clients across London and into the home counties as well as remotely.
Testimonials:
Henley, Interior Decoration & Project Management
"We worked with Lisa on a renovation project on a prestigious listed property. She developed and oversaw the building works and FF&E installation. Lisa's calm and industrious attitude combined with a great ability for sourcing made this project a pleasure. We would certainly work with Lesa again." Michael
Ghana, Commercial Interior Design
"Creating beachfront cabins for the launch of our new brand, Lesa invested time to really understand our brief, the ethos and culture of our project. Working overseas during lockdown with a tight budget, Sojourn Cabins minimalist space and reflective nature, has now been framed with the right layout, texture and colours receiving great feedback from our clients. Lesa managed everything within budget and timeframe, and met the logistical demands of our team located in 3 continents. Lesa's ability to source the right items stands out most, very creative and the right balance between art and science. Looking forward to a continued partnership." Steve.