Room Kit
If you are looking to start again and change the look of your room this furnishing package is for you. The  process begins with a consultation for us to understand your style and budget. This is normally done face to face but can be by phone or video call if you prefer.
We will then put together a mood board and sourcing list for furniture and accessories within your budget to create the look you want to achieve. Your Room Kit can also include suggested tradespeople and suppliers as required to implement your new look for you if needed.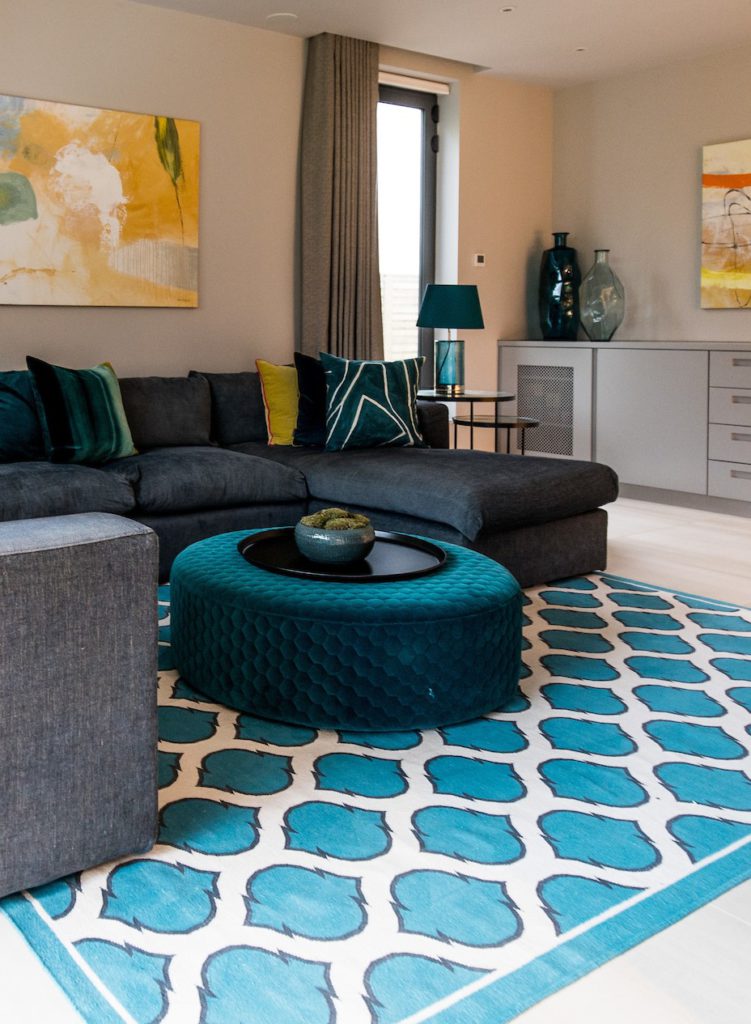 Included in this package:
Initial consultation at your home (or remotely) to discuss the look and feel you want to achieve in your room
Initial Room Kit supplied within 2 weeks with images and links to suggested furniture and furnishings
Second consultation (usually by phone) to discuss the initial proposal and any changes you would like. This consultation takes place within 2 weeks of the Room Kit being supplied
Final Room Kit developed (within 1 week) in-line with your comments (& original brief) with any finishing touches added
Purchasing on your behalf if beneficial, with access to our trade discounts where applicable
Not Included in This Package:
Additional consultations, revisions and sourcing. If required these will be estimated in advance.
Colour Consultations
Kitchens and bathrooms. Please contact us if you would like help with these rooms.
Room layouts, bespoke furniture design, colour consultations and soft furnishings. We would be delighted to craft a bespoke package to help you.
Within weeks your beautiful, bespoke room-kit will be complete. Please do let us know if you would like us to quote for any additional work required.
This Room Kit service starts at £795 but please call to discuss your exact requirements.
Want more information? Read about our past projects here.