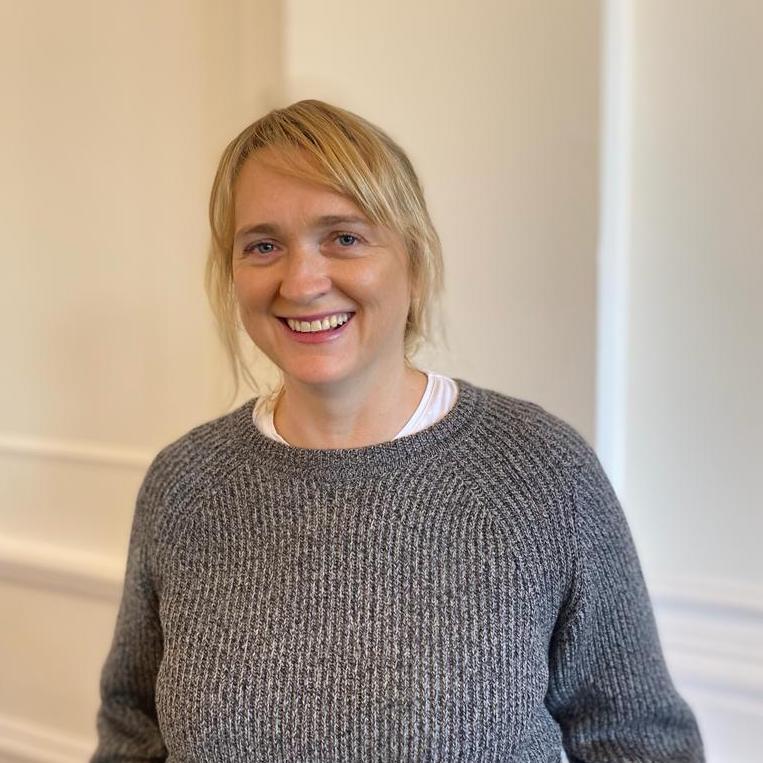 Stephanie Bailey
Located in Strawberry Hill, near Twickenham, in
South West London, Stephanie works with
Decorbuddi clients predominantly in London and
Surrey.
"I don't have one particular style, I like to find
cues from my clients and I enjoy the newness
that each brief brings."
About Stephanie
What began with a Textile design degree at Leeds 21 years ago, has turned into a lifelong passion for interior design and creative direction. Stephanie cut her teeth working in visual merchandising for Reiss, LK Bennett and Selfridges, before finding her niche as head of creative for cult brand Toast, where she oversaw VM, lifestyle shoots, and vintage furniture sourcing, as well as bespoke installations such as pop up restaurants and experiential design at festivals.
This fuelled her passion for homewares and interiors, and before long she stripped back her own house to oversee a complete floor to ceiling renovation to create the home she wanted for her growing family. As more friends visited this led to local commissions and her fledgling interior design business took off.
Now a Decorbuddi interior design expert, Stephanie has gained a solid reputation as an interior designer that puts her customers and their families first.
"Throughout my career I've found that I have a knack in helping people to articulate and then deliver their vision. I don't have one particular style, I like to find cues from my clients and I enjoy the newness that each brief brings. I like to start with the function of the space, identifying how it will be used and then I move on to the form. My background in textiles design has honed my natural ability with colour, knowledge and use of print and the importance of texture; and I love how that can be achieved subtly, as well as in a more
maximal style. I am a lifelong collector and really enjoy mixing antiques, vintage and salvage finds with newer pieces. I embrace the Japanese philosophy of wabi sabi; where beauty is found in imperfection."
Based in Strawberry Hill, Stephanie predominantly works with clients in South West London and Surrey.
Client Testimonials:
Twickenham, Ground Floor Interior Design
"Steph was absolutely invaluable during our house renovation project. Her ideas and skilful eye made an immediate impact and she was such an enormous help throughout. We were really lacking in time and design ideas and Steph was able to interpret our brief really quickly and supplied so many ideas and inspiration that elevated the entire project and enabled us to achieve a finish beyond our imagination! Her patience, dedication and professionalism was abundant and we'd highly recommend Steph. We couldn't have done it without her. Kate
St Margaret's, Home Styling
"Steph came to see our home when I was struggling to add some warmth and character to our main living area. I was worried an interior designer would steam roll me with their own taste but Steph gently showed me how colour and texture could transform the room by adding large plants and picking out colours from our art and rugs to use for our sofa and wooden furniture. She went to a huge effort, giving us a range of suggestions and samples and it has made a real difference to our home. I couldn't recommend her highly enough and I will definitely ask her back to advise on more projects." Felicity
Twickenham, Ground Flood Re-modelling and Interior Design
"We recently worked with Steph on a project to reconfigure our open plan kitchen, dining area and lounge and create a space that worked better for us as a family. Steph provided incredible advice and getting us to think outside the box from start to finish. She was able to take our existing space and was able to visualise how we could dramatically change it to give us more space and at the same time function better too. By switching the location of the kitchen and the lounge it provided a far larger kitchen and a more family friendly seating area. Her vision enabled us to work better with the architect and translated ideas onto paper. Then once the building work was advanced, she came into her own and had so many ideas and advice but without bombarding us and feeling out of depth. Her understanding of colours, textures, materials, flow and space are incredible. Our knowledge of colours was limited to "stiff key blue." We will be forever grateful for the second opinion on the kitchen style – we've ended up with the most beautiful navy blue shaker kitchen thanks to Steph. A far cry from the 'crisp, clean lines' of a modern kitchen that we originally picked. She was right, it wouldn't have been us! Her attention to detail is incredible particularly the hardware and smaller details such as handles and teaching us how to get proportions and textures right. She also encouraged us to think outside the box and use the stiffkey blue in areas that we would have never considered – the use of solid colour (wall and door) around the cloakroom and utility room and then painting the rear ground floor extension on the outside are two good examples. The exterior in particular looks incredible. The builders thought we were mad to begin with but they were all incredibly complementary about the idea once they'd finished.
We've also received really good advice and ideas on lighting and the importance of getting it right as well as soft furnishings. We love the fact that we've moved away from 'blending' colours to 'colour pops.' I'm on the hunt for some pink cushions for my pop of colour – before Steph I would have played it too safe which left us with rooms that are cold and have no personality. Steph has sent us links to several soft furnishing ideas, creating mood boards for us
What Steph does incredibly well is to get to know her client and get inside their head to understand what they want from a design project and then to provide support, advice and confidence to give things a go. We would love to work with Steph again and we have already recommended her to several friends." Emma