The Square Garden
The Square Garden design project began with the need to replace the decking around the pool, which was old and had started deteriorating. A hardwood timber was chosen for it's excellent "less-slip" properties, with a sandstone coping immediately around the pool itself.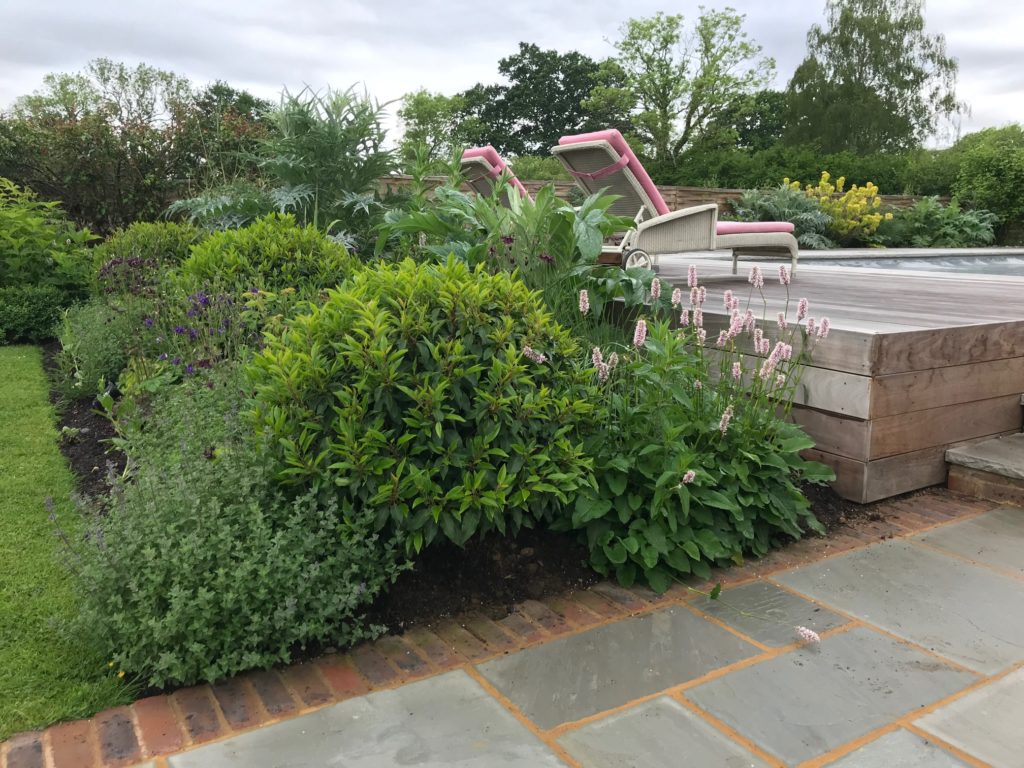 Once in place the surrounding beds were planted with shrubs and flowers selected to create a beautiful Classic English Style, to suit the client elegant English textile designer, Mimi Pickard.  The laurel gives an all-round green colour and structure whilst the flowers bring colour in the Summer when the pool is used. The pink Persicaria ties in perfectly with the cushions.
At this point the pool was reached across the extensive lawns, which were just plan grass and could get quite water-logged and muddy in the winter.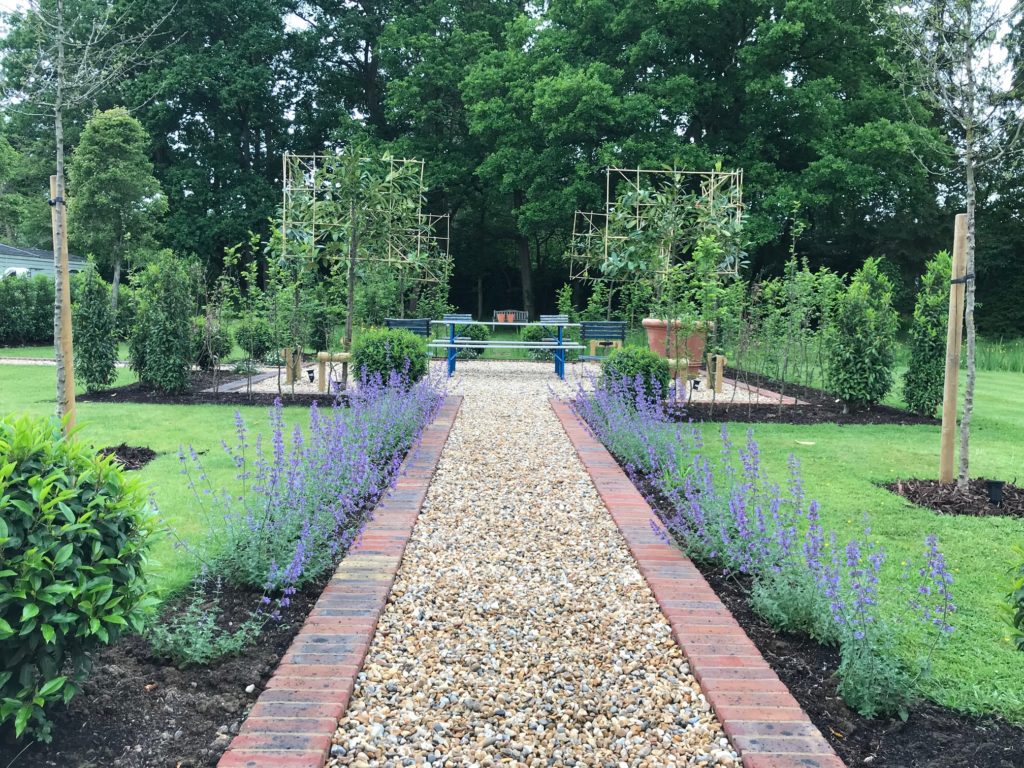 Amy suggested the idea of creating a secondary seating area in the centre of the garden, and designing a new path to add to the design. This connects the different zones of the garden: the back and side of the house, the pool and seating areas.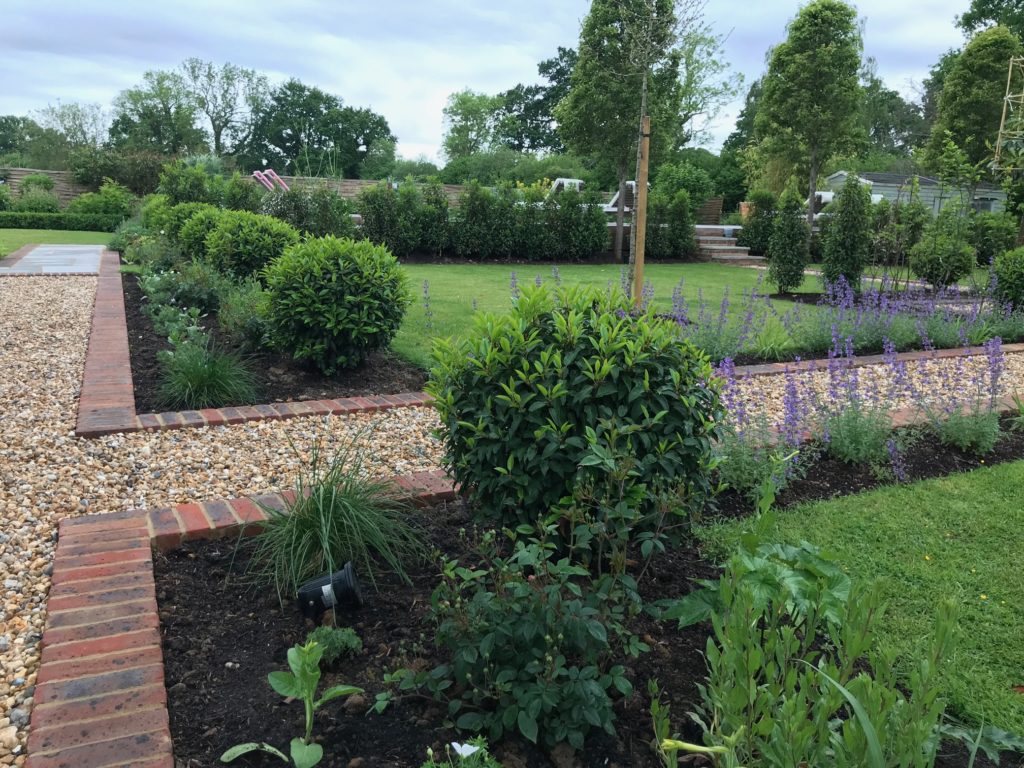 Bricks were chosen to match the house to form the edging on the path, inset with a mix of Indian Sandstone and 12 ml gravel chosen for it's colour and because at this size it is easy to keep in place. Set in a hexagon, honeycomb framework, we overcame the concerns that many people have that it might get on the grass.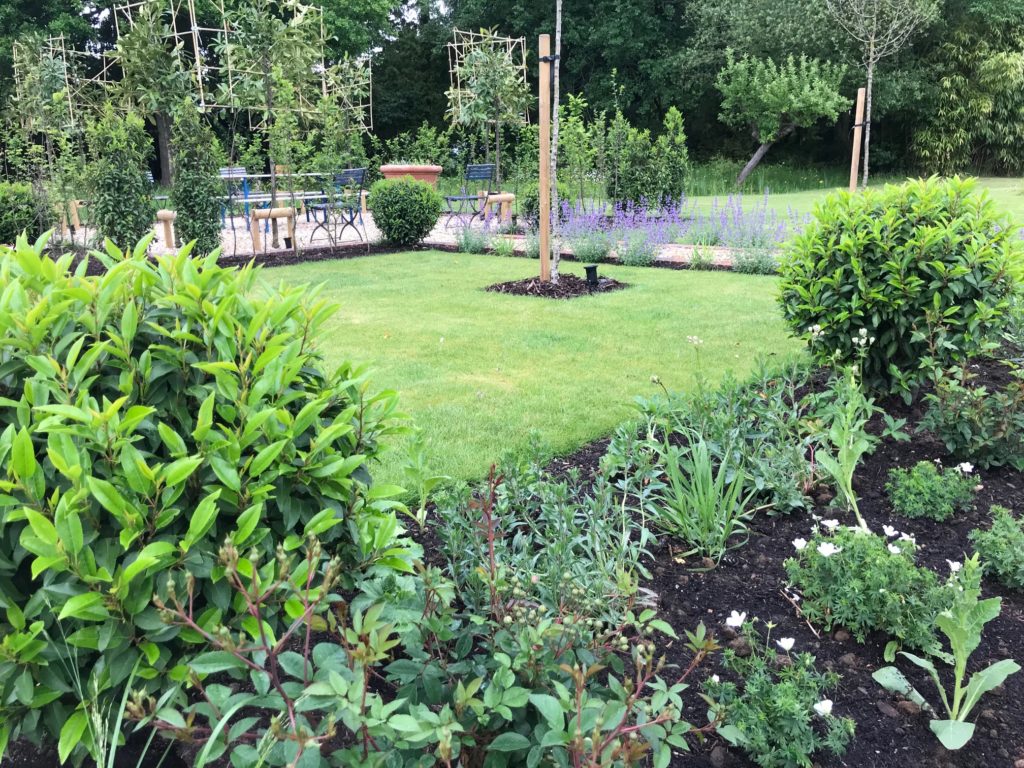 The secondary seating area positioned at a natural pause on route between house and pool, creates a focal point throughout the year. Amy selected Laurel balls to line the path and square, as an alternative to Box Balls which sadly are at high risk from blight and moths.
Pleached Laurels were placed as an evergreen contrast above the hornbeam hedge surrounding the seating area (not yet grown in this picture), with clear views left through to the pool and further seating area.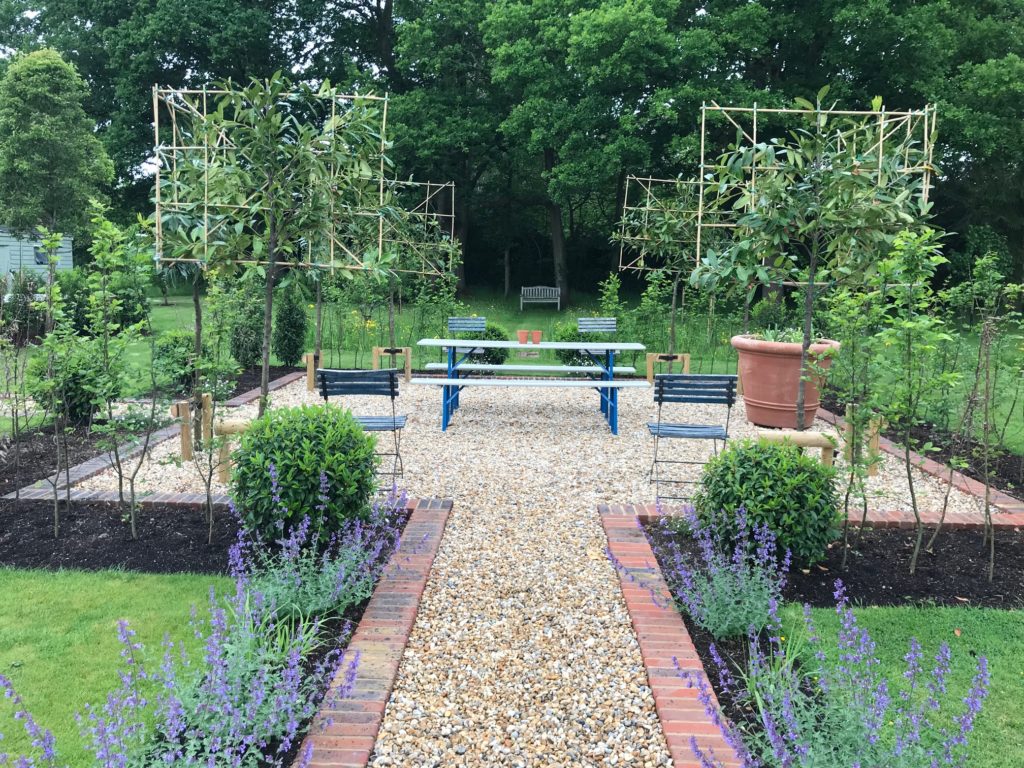 Catmint was planted to line the path, making a bold statement, whilst being easy to maintain. It also has the benefit of flowering twice throughout the season. The large terracotta pot was added for seasonal colour, containing early flowering Tulips followed by Agabanthus and white Ergerion Daisies later in the year.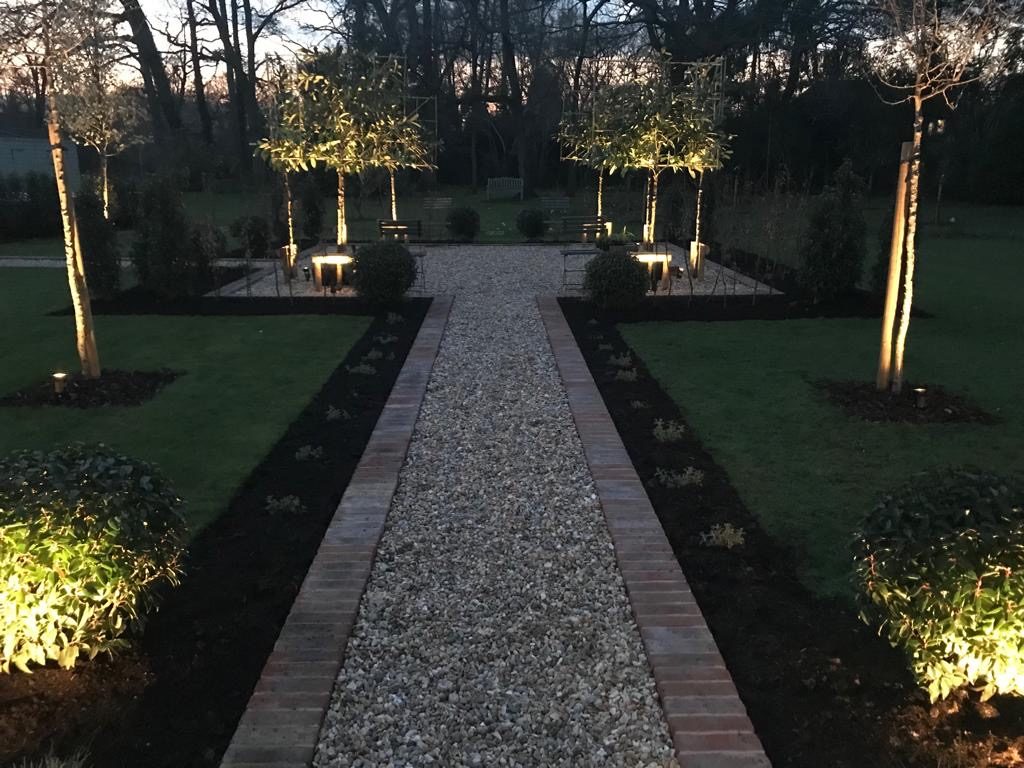 Finally the design was lit to bring the garden to light at night, seen through the large windows in the Orangery. We believe that the best garden lighting designs are simple schemes, with key features carefully lit. Here we chose spoke lights to shine onto the Laurels, long the path and around The Square.
For further inspiration and ideas, you can find more of our featured projects here.
Credits
Garden Buddi: Amy Hannigan