Getting Ready for Christmas Visitors
Interior Design Ideas to Help Host Guests More Easily
Tracy Duncan reveals how to create a welcoming and practical home for hosting over the festive season. Written for Time & Leisure magazine, illustrated with images from recent Decorbuddi interior projects. 
After the Covid constraints of last Christmas, this year promises to bring friends and families together without restrictions. Now is the time to get your home ready for your visitors.
The move to working from home has inspired multi-functional interiors that ease the home work balance and improve the quality of life. In the run up to Christmas, we look at ways to develop this further and make our interiors work even harder, creating a lovely environment to celebrate the holidays.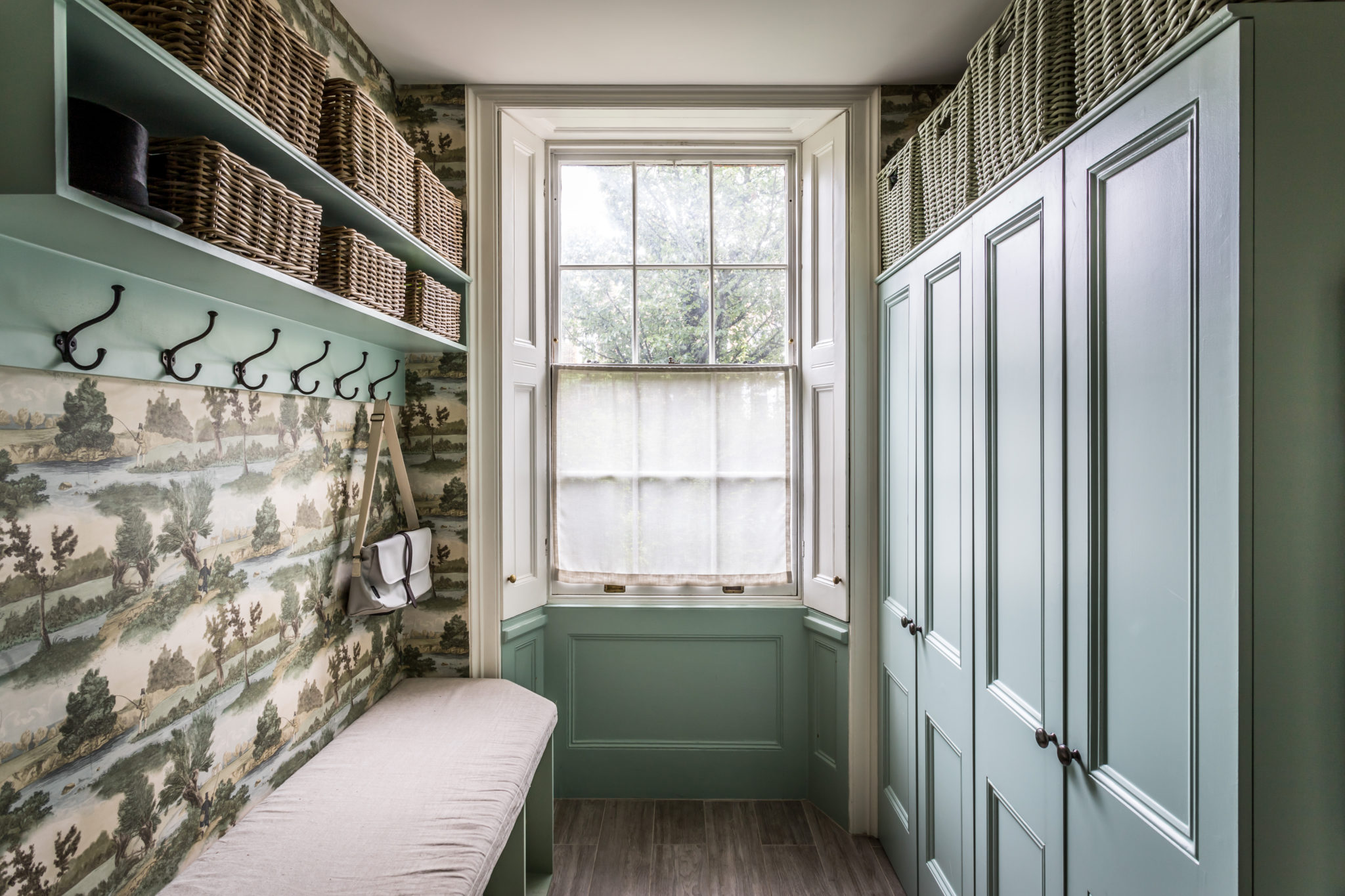 Declutter & organise
Get started by decluttering. Clear out coat and toy cupboards to make room for extra clothes, bedding and people. Do it now to save time later and relieve the stress that can build as Christmas approaches. Once you have decluttered, focus on storage solutions to ensure your home remains ordered, making space for both decorations and guests.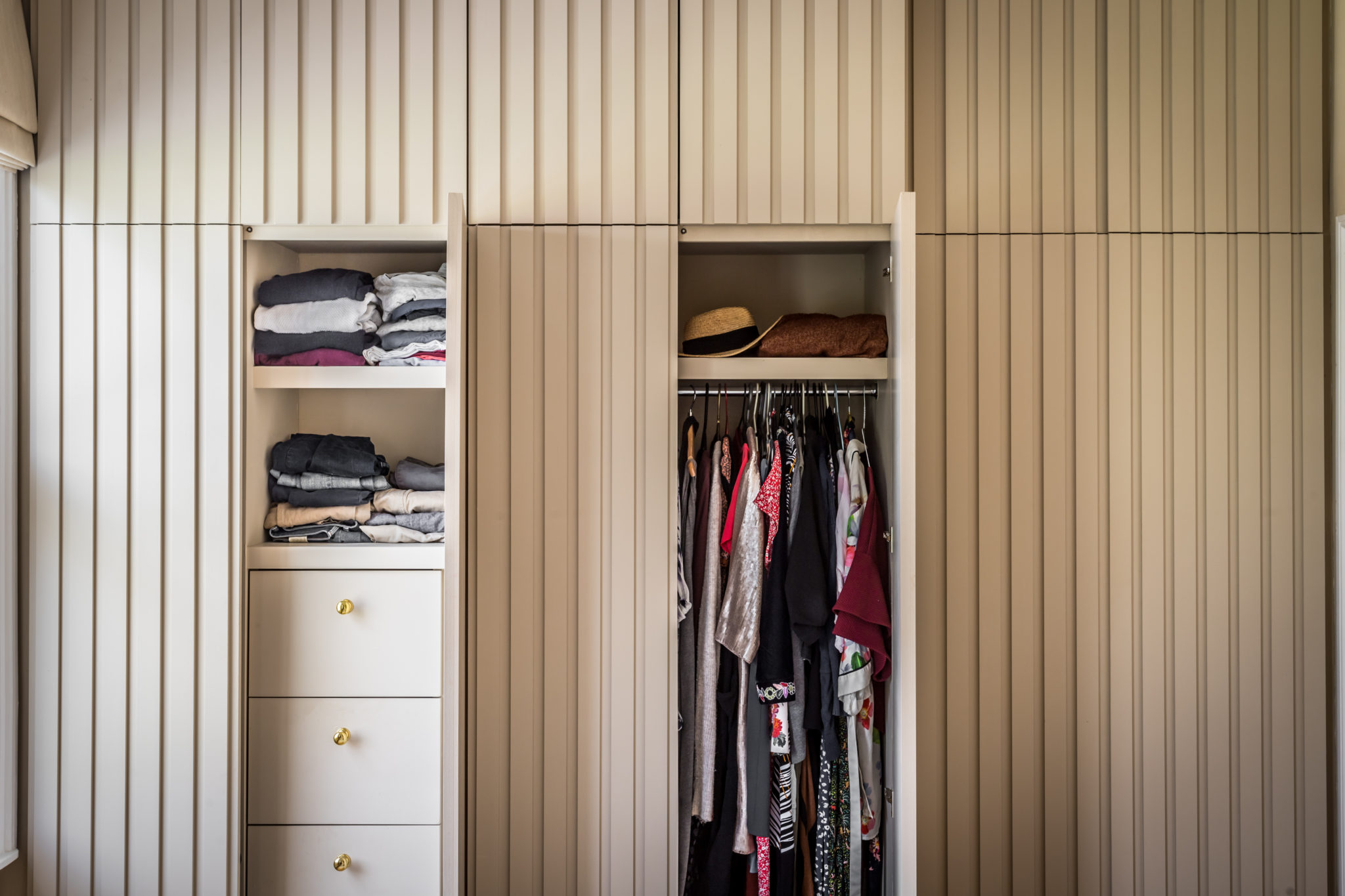 Multifunctional furniture & Storage
Flexibility has become essential as we re-purpose our spaces for a variety of activities. Selecting furniture that functions in multiple ways makes the transition smoother. Consider guest beds and sofas with hidden storage, to reduce clutter and ensure your home feels inviting over the Christmas period. Choose a coffee table that becomes a storage ottoman as well as an additional seat for guests. Select items, like woven baskets and wall ladders, that look stylish as well as provide useful storage, when space is at a premium.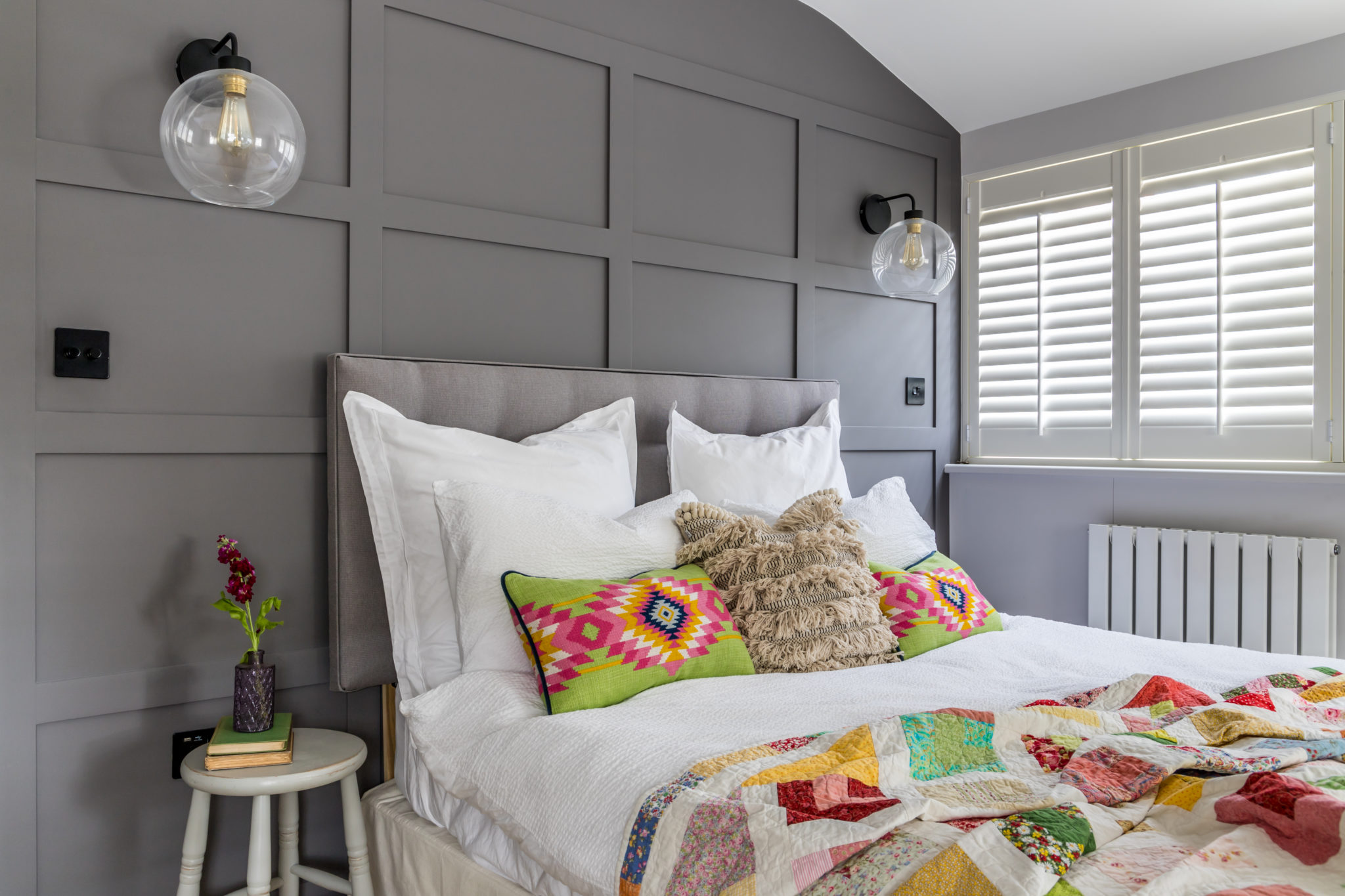 The Guestroom
The stand-alone guest room has become a rarity, as we find we need more space for working from home, exercising or a cozy media area. The key is to choose furniture and décor that fits every function, and can adapt to enhance the atmosphere. A bedroom that feels like an office is unappealing. Your guests will be much happier if their room is calm, warm and welcoming, providing a sanctuary they can relax in.
It's easy and budget friendly to change a work space into a comfortable bedroom by layering textures, throws, rugs and cushions. Add extra accessories, scents and candles to invoke a more Christmassy feel. Investing in lift-down beds and cabinetry to hide TV's or gym equipment, is a worthwhile consideration, if you plan to double up the room functions for the long-term.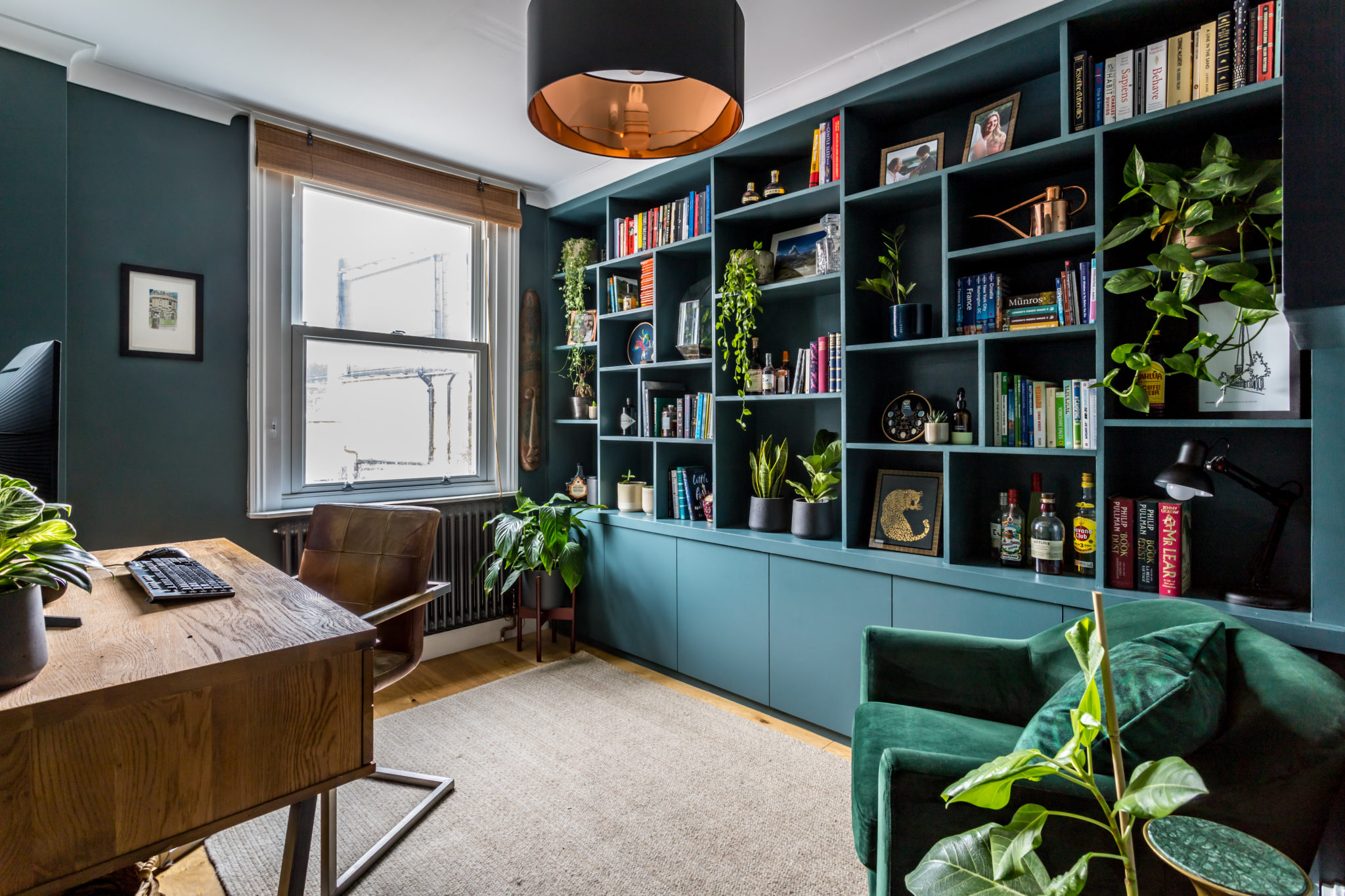 The Home Office
Another approach is to find a separate work area and free up the guest room completely, at least for the Christmas period. An under the stairs office can be a great solution, made easier with the growing ranges of contemporary portable lights available, that look great and function well without requiring a plug or socket. Alternatively, utilise nooks such as alcoves and larger landing spaces for offices. Consider floating or ladder desks, to tuck away an office space with extra storage. Decorate to suit your style, so that it feels personal and appeals to you.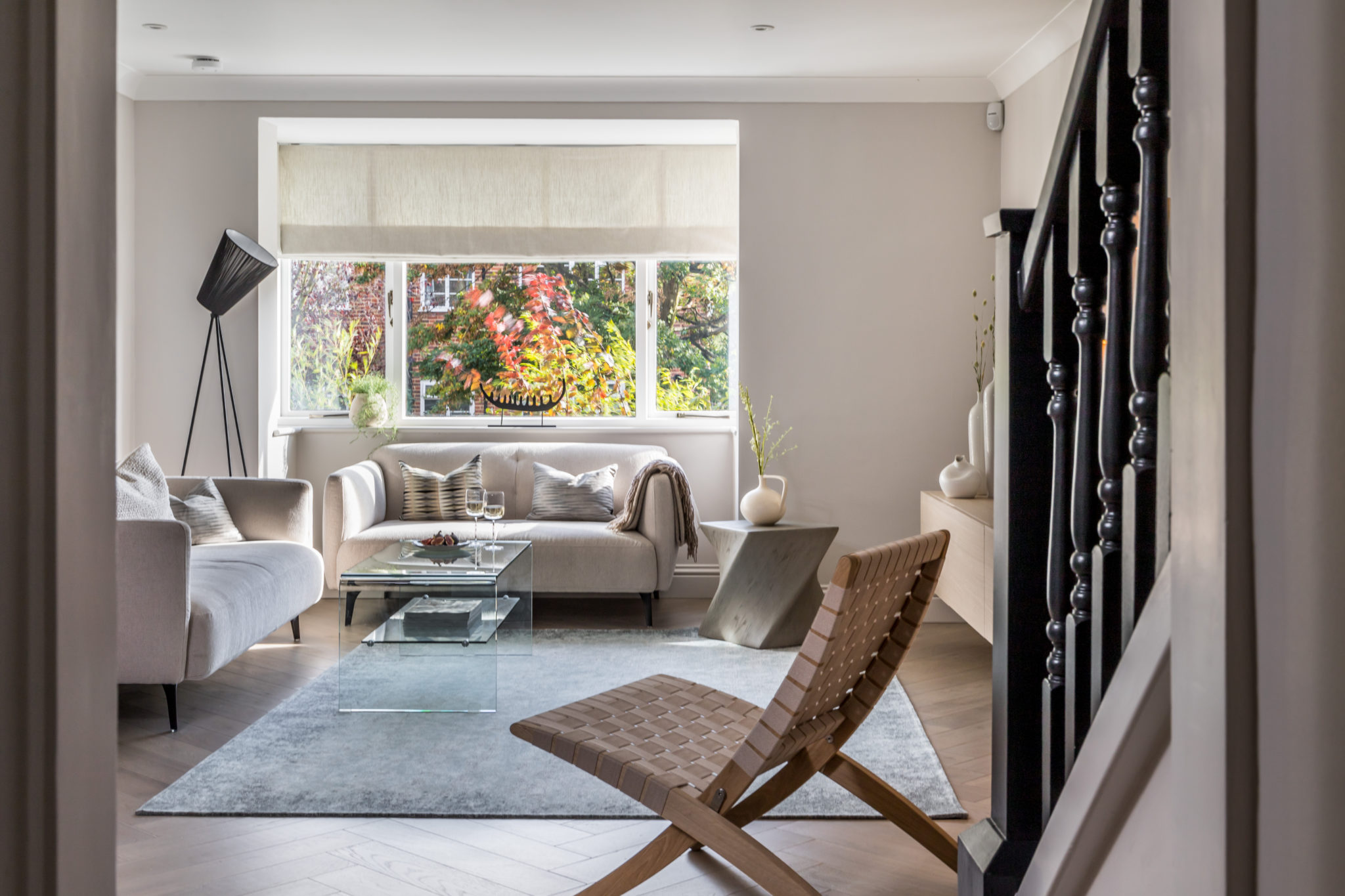 Zoning
Christmas is a time when we need areas for activities that are not usually part of our lives. Play areas for visiting children, a place to put the annual puzzle, or just a quiet corner to relax and unwind. This is when zoning comes into its own.
Reconsider the position of existing furniture, introduce new lighting or a rug that helps to define a different zone within a room. Change the colours in this area with cushions, throws and decorations. Co-ordinating colours and textures will bring the space together, defining it's separate purpose within the room.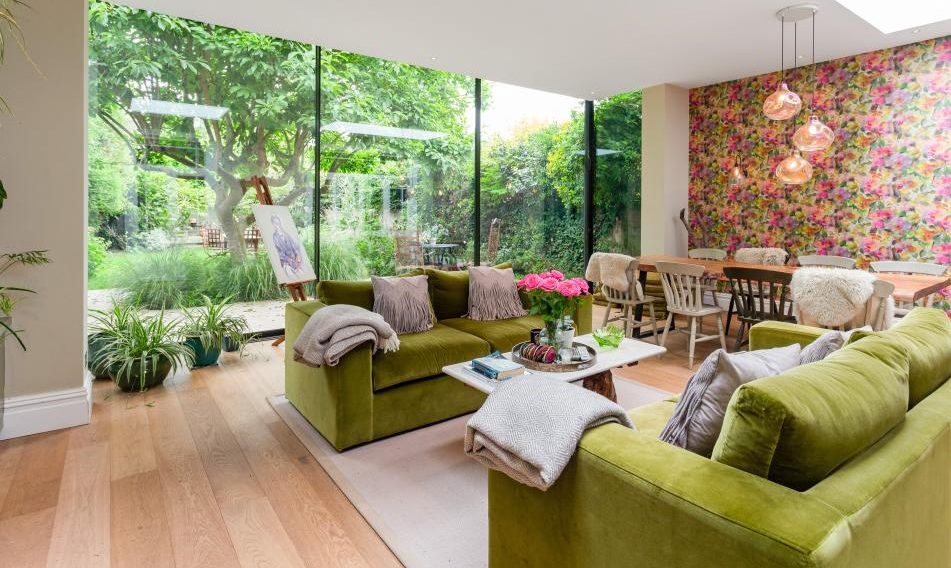 The Outdoor Room
Link your indoor and outdoor areas to provide extra space over Christmas. A large parasol or canopy makes alfresco eating a possibility. Garden tables and benches, accessorised with sheepskins, waterproof rugs, outdoor heaters, throws, and plenty of mulled wine, encourage festive fun.
The key to a stress-free Christmas is to declutter, make more space, and really use your home to enjoy, relax and have fun with those you love.
Image Credits:
Interior Design Photography by: KT1 Photography
Interior Design Projects by: Decorbuddi
Interior Designers: Ann Jackman, Jenny Wood, Amanda Delaney