Interior Design of a Fulham Pied-a-Terre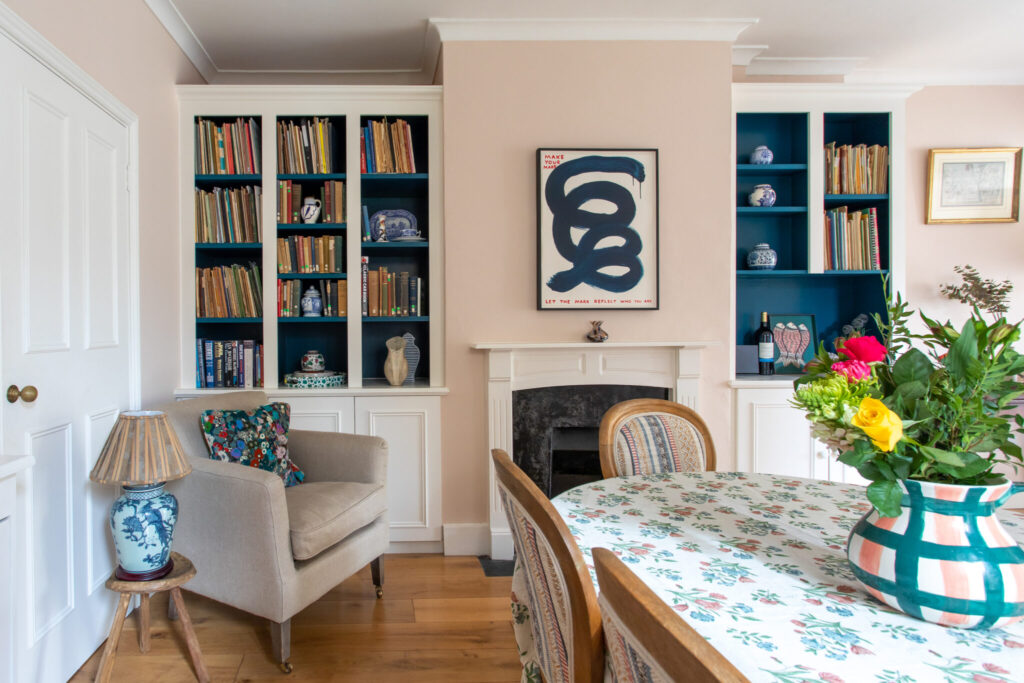 Our client spends most of her time at her family home in the Cotswolds. She contacted us to help with the interior design of the pied-a-tere that she and her husband had recently purchased in Fulham. Our brief was to help to create a home from home leaning into the Victorian features that would be suitable for rental also.
We created a beautiful colour palette of mid-blues and pale plaster pinks, with accents of teal, cognac and raspberry mixed with natural wood tones. The teal and white cabinetry in the dining room was accessorised with traditional Spode.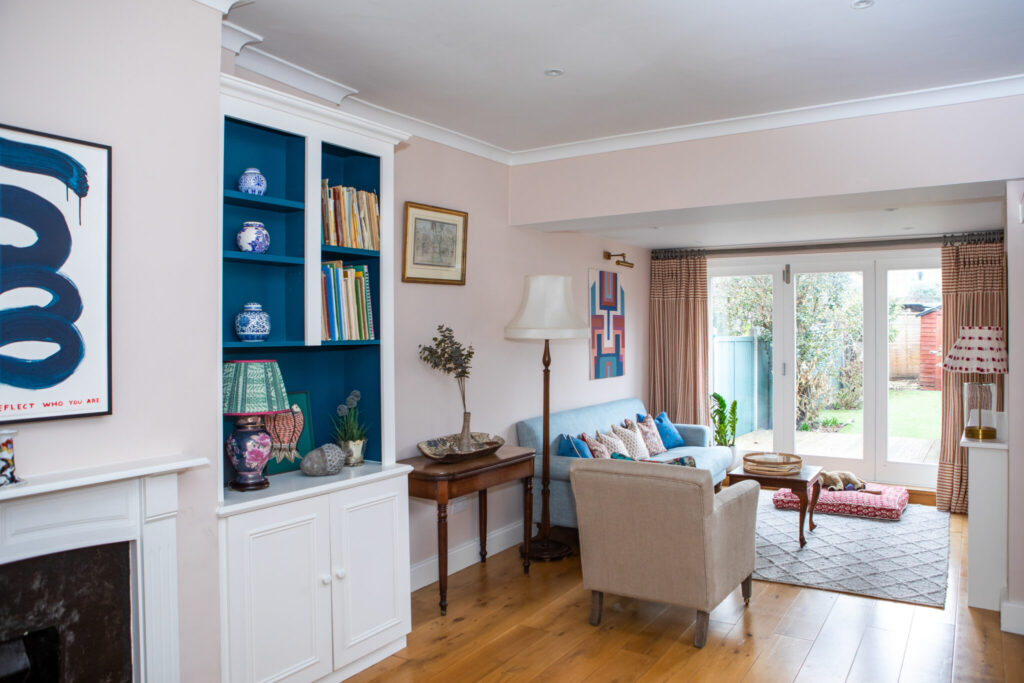 Working in partnership with our client, we kept to a careful budget. She sourced a number of pieces of mahogany furniture. We mixed old and new in the sofa, armchair, stair-runner, rugs, soft-furnishings, artwork and decorative details.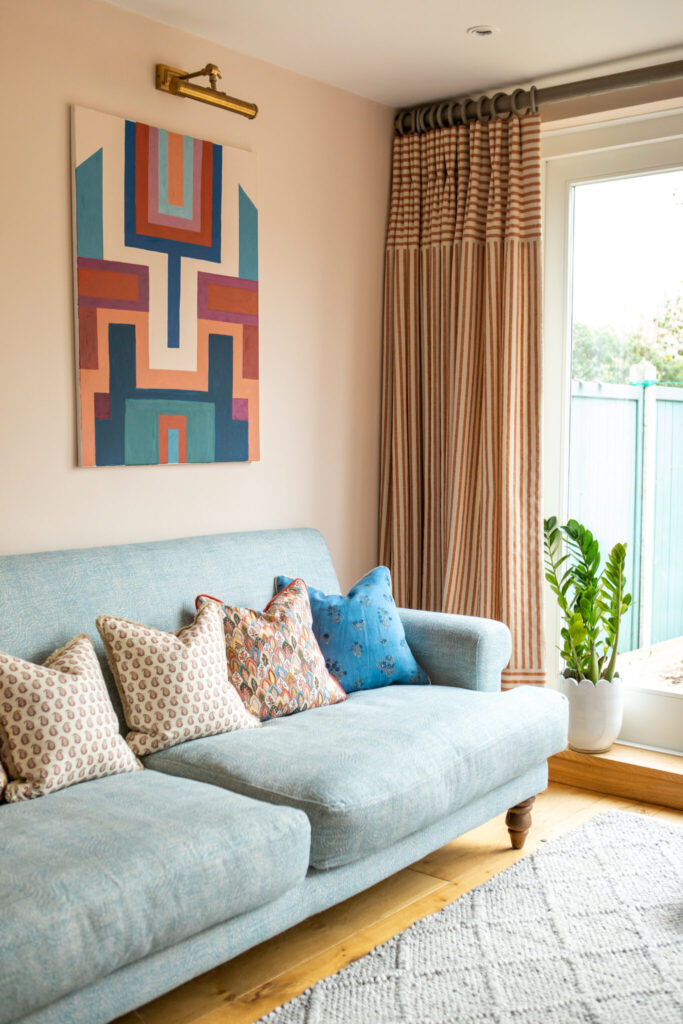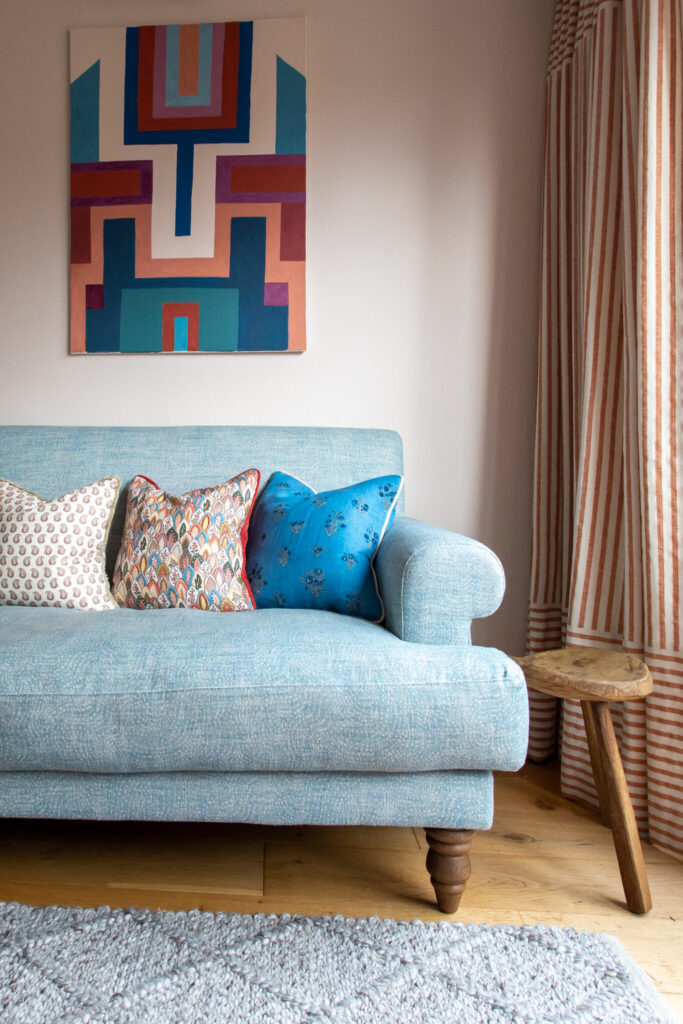 The sofa is from sofa.com upholstered in a Fermoie fabric brought together with a considered collection of cushion fabrics. These are offset by the gorgeous Guy Goodfellow stripes on the curtains. Our talented Decorbuddi, Alex Sherman, painted this artwork.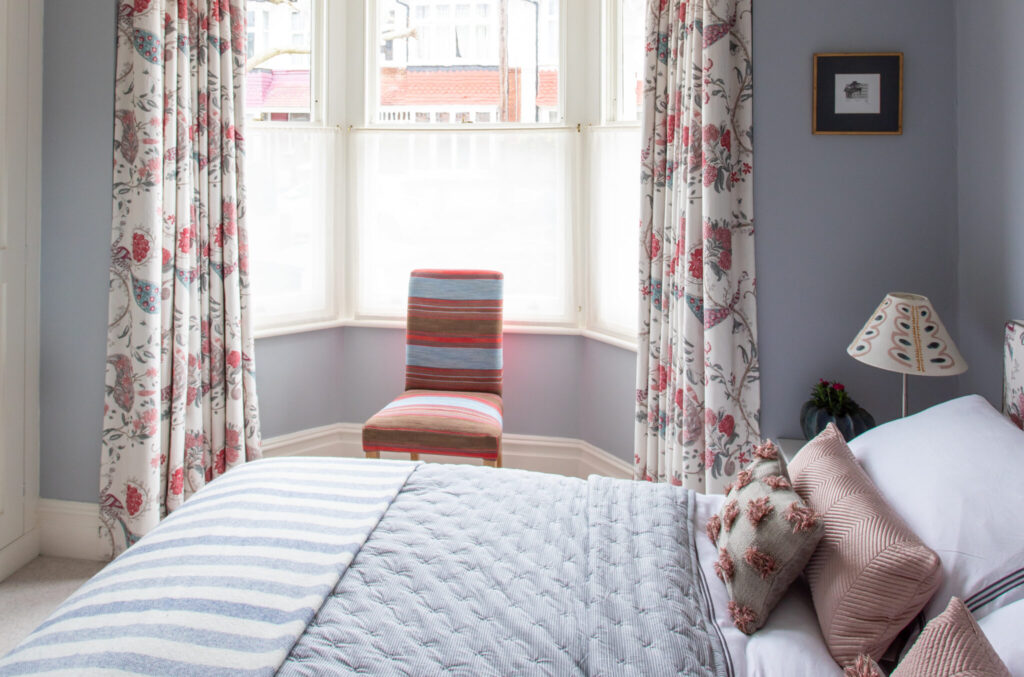 Alex also hand-painted this lampshade, and made others throughout the property. She recovered plain chairs with stripey fabric remnants and made the textured cushions above. The wonderful tassel effect was achieved by using the back of the fabric as the front!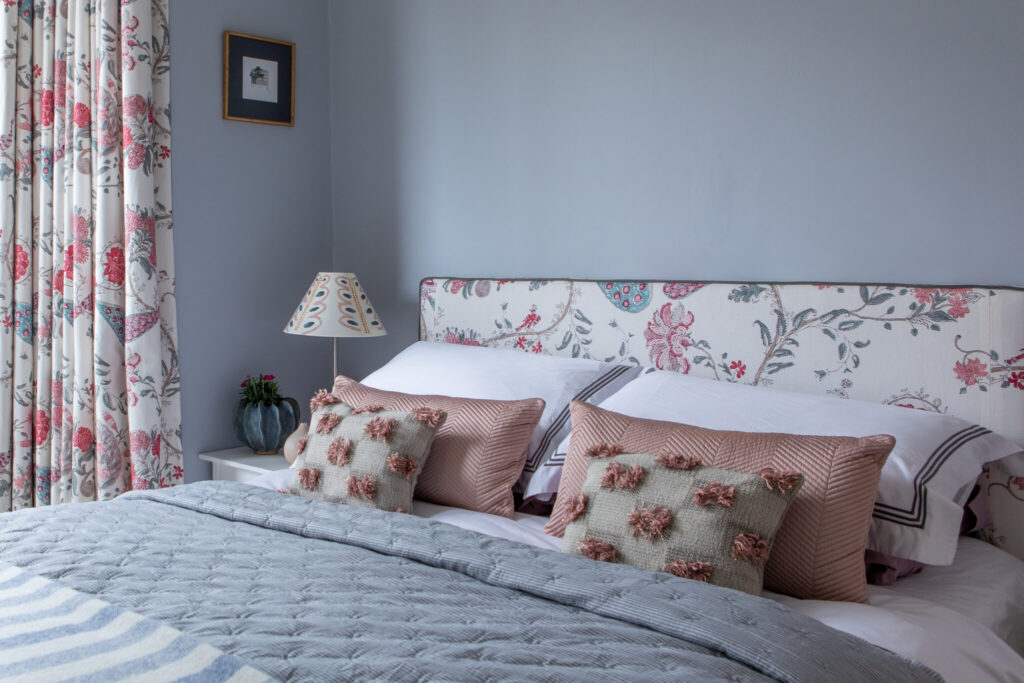 The headboard was reupholstered and piped, lifting the master bedroom from Fulham apartment to boutique-hotel. Layer on layer of varying textures achieves a warm and welcoming touch of luxury. Just what is needed when visiting London.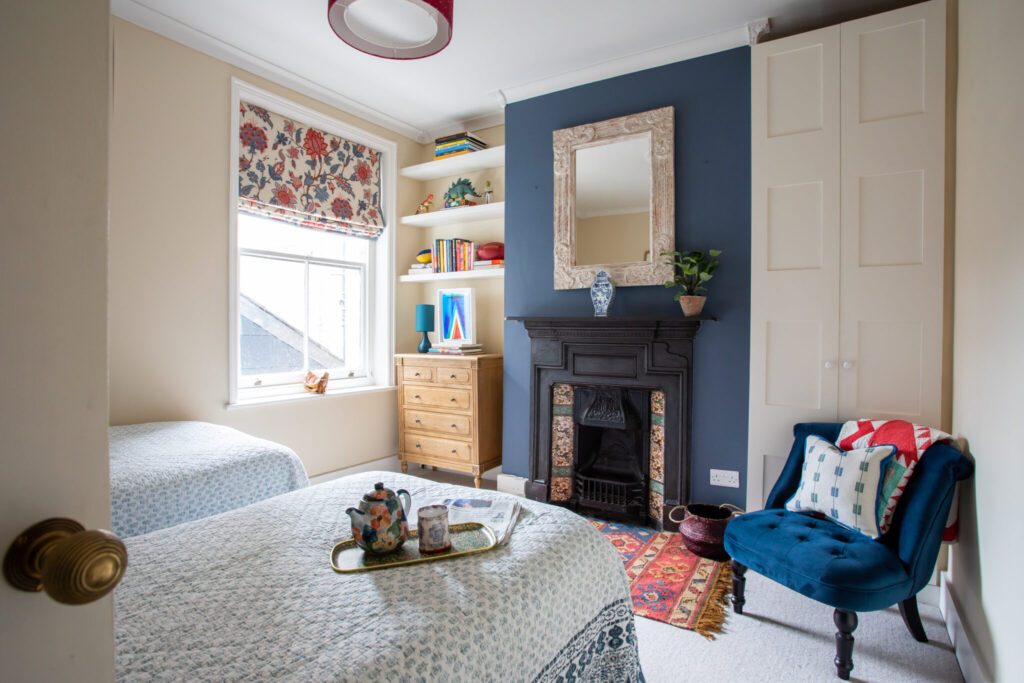 The blue and pink colour palette continues into the second bedroom, with an eclectic mix of furnishings, making it suitable for any age of visiting children or even adults. Art by Black Box Projects.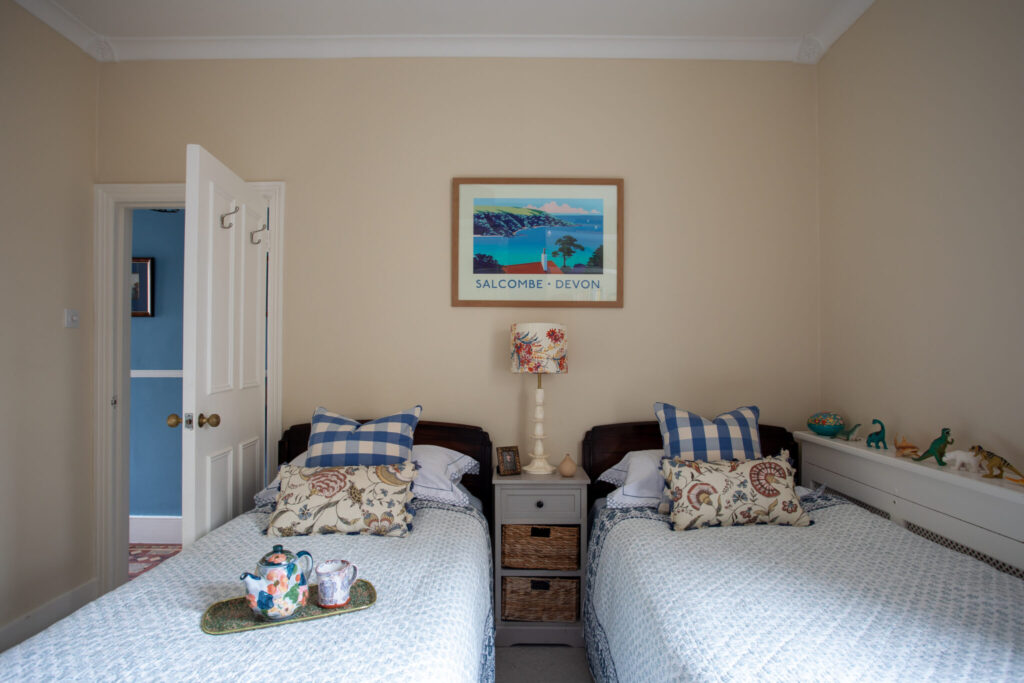 All of the colourways were designed to work with the beautiful, original Victorian tiles you can see in the hallway.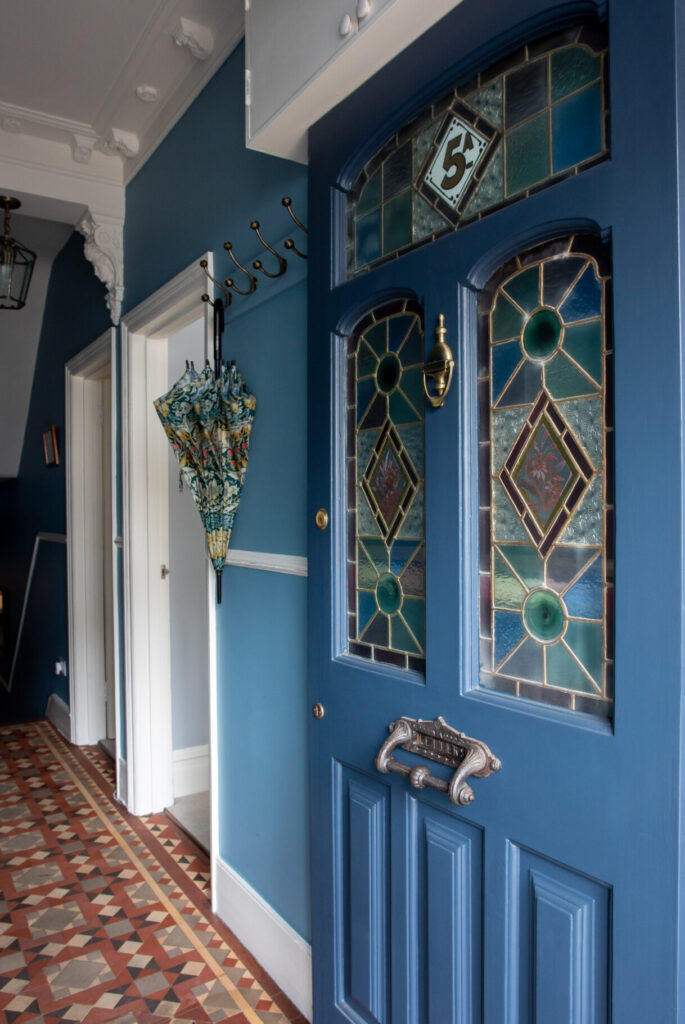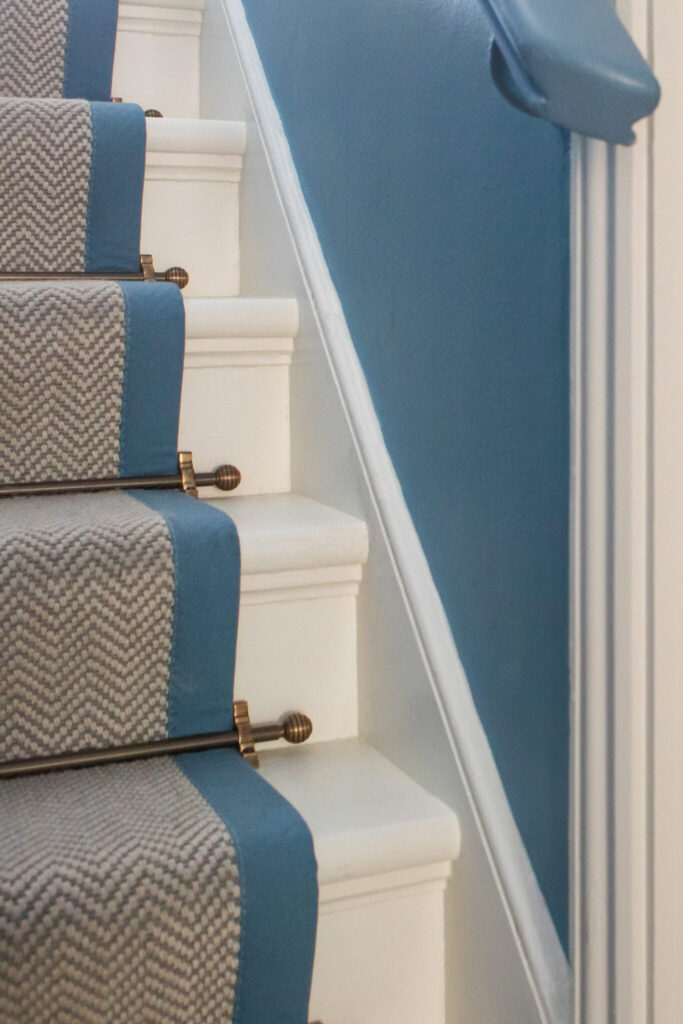 Credits:
Decorbuddi: Alex Sherman
Upholstery: Alex Sherman
Photography: Georgina Viney