Renovating to Rent?
Refurbishing properties before letting them out, also known as 'renovating to rent' can be a challenging but highly rewarding process with careful consideration and the right professional help.
Renovating to rent is all about maximising the return on your investment, which is not the same as going for the cheapest option. As with any renovation, you will need to consider whether the changes will be beneficial and appeal to your ideal renters. The best return will be achieved by creating a space that commands the highest rental income and incurs the lowest ongoing maintenance costs. An interior designer can help you create a design that makes the most of the space available and will stand out from the crowd when marketed for rent.
Interior designer and property professional Gill Hynes says "It is the little things that can often seal the deal. Prospective tenants choose as much through gut feel as they do through logic. Their instinct that they will be happy there is just as important as the practicalities of location and price."
Twelve top tips when renovating to rent:
1. Action items highlighted in the building survey.
If you have recently purchased the property you are likely to have a list of issues that were highlighted in your survey. These might include, repairing or replacing windows, fixing areas of damp, repairing render or roof. These are the priority items that should be dealt with swiftly before beginning any decorative works.
2. Assess the permissions needed for your renovations
Do you need to get permission for your renovations? Whether or not you need to get permission for your renovations will depend on whether you have freehold or leasehold ownership and the scope of work planned.
For leasehold properties, start by checking your lease. Some leases limit internal works, such as changing the flooring and others require "Permission to Alter" from the freeholder for major works such as extensions. Be aware that the freeholder may also have the right to a fee for the improvements you make.
If your property is listed or you are in conservation area you will need permission for any major changes even if you are the freeholder. Loft conversions including dormer windows are becoming more difficult to get permission for, for example, but may still be possible if you making other improvements to your property. Councils look at the total package of changes that you are making.
3. Consider your neighbours
It is a good general policy to keep your neighbours informed of any renovation plans. You are legally bound to give your neighbours notice in writing between two months and a year of beginning works that effect any party wall.
4. Comply with gas, electrical and fire safety regulations
All rental properties must have up to date gas and electrical safety certificates and smoke and carbon monoxide alarms fitted and tested.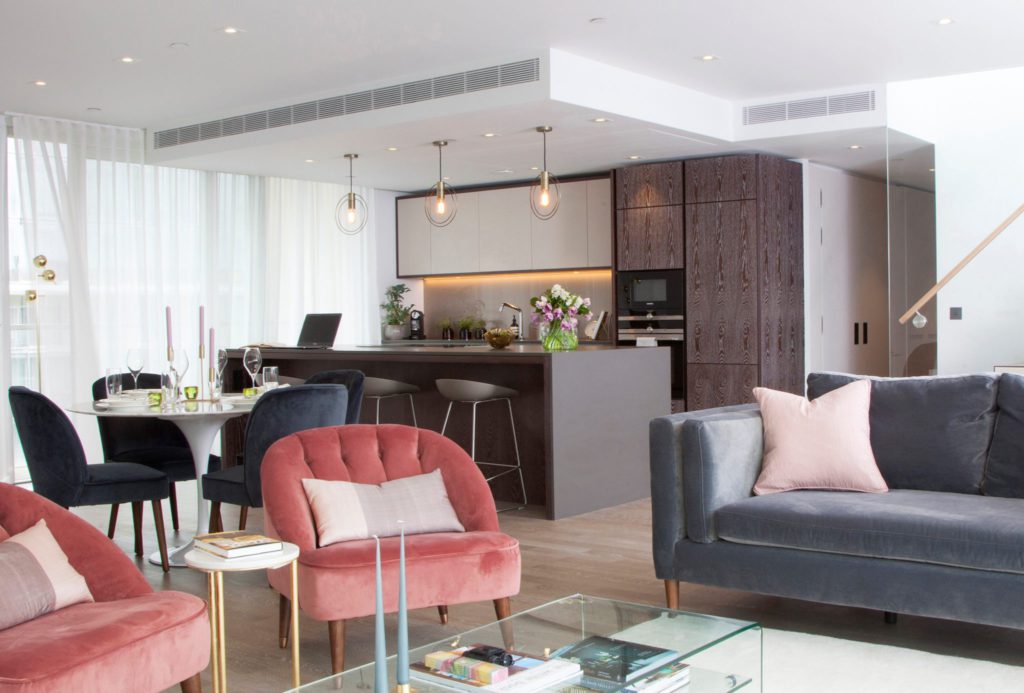 5. Determine the most effective changes to make to add value to your property
It will help to have a very clear idea of your ideal tenant before you start works. If you are planning to rent to students you may want to configure your space to increase the number of bedrooms available and limit decoration to a fresh coat of paint and planned maintenance. If you are targeting high earning professionals, they will be more discerning with requirements for storage space, higher value kitchens and bathrooms, areas to work from home, up-to-date lighting and heating, appealing decor and flexibility for visiting friends and family.
An experienced interior designer will be able to guide you on the possibilities for improvement and the cost effectiveness of the options available. A budget will need to be prepared and considered in relation to the property value, property potential and yield.
6. Create stand-out surfaces for unfurnished properties
A common approach is to choose hard-wearing grey carpets and paint white walls so that the property looks fresh, clean and spacious and leave it at that. Creating a more attractive look and feel with a change of flooring, considered decorative detailing, such as the addition of areas of wall panelling or modern tiling in the bathroom and touches of colour, and increase the rental value and return on your investment. Just one or two design statements will make all the difference to your marketing appeal.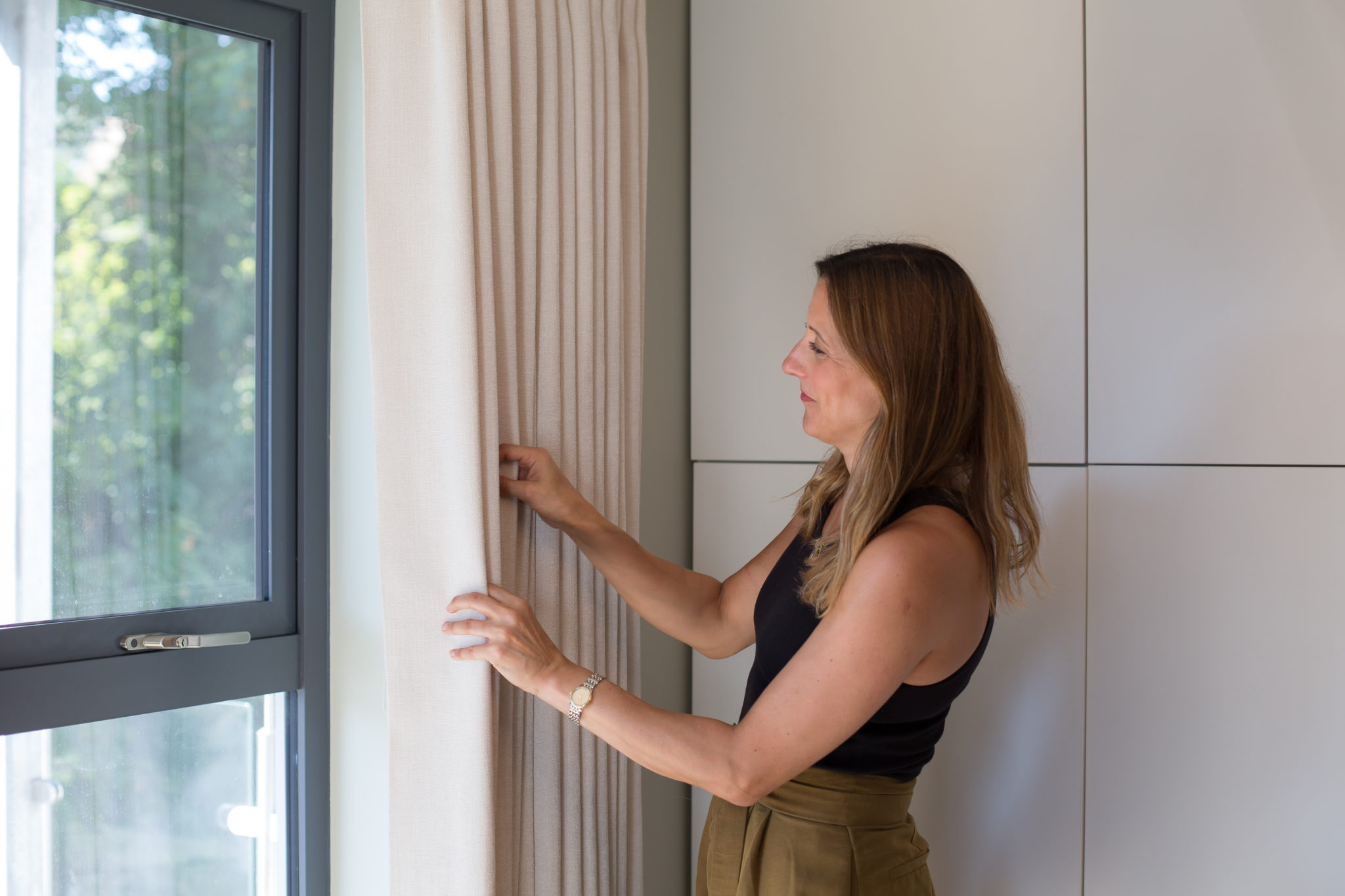 7. Consider renting furnished for higher value properties
Dressed to impress, furnished properties rent fast and at a higher value. If you do go this route take care to choose materials that will last, with higher rub count etc. With high traffic tenants the items will incur more wear and tear.
Avoid the bland and boring, and keep the neutrals to the fixtures and base colour carpets, bringing in pops of colour with accent chairs, lampshades and cushions etc.
Another option, for ultimate flexibility is to rent packages of furniture.
Don't forget to protect yourself with contents as well as building insurance, in this case.
8. Dress your windows to look great and function well
Potential tenants will be attracted to properties that provide good quality window treatments. In older properties these will be designs that minimise heat loss in addition to blocking out the light at night. If the property is on a main road, solutions that provide privacy whilst letting in the daylight will also appeal.
9. Update the kitchen and bathrooms
Often an area that your potential tenants will look at when deciding if your property is for them or not. The quality of the bathrooms and kitchen can make all the difference in swaying your renters minds. Every day that your property is standing vacant is a cost. Properties with contemporary bathrooms and kitchens are known to be rented out more quickly than ones that do not.
If you are starting from scratch your interior designer will be able to advise on the best value for money kitchens and bathrooms for your rental property. It is often possible to make a few changes for an instant upgrade such as:
Bathrooms:
Replace a shower curtain with a screen
Re-paint and re-tile
Add panelling
Renovate the flooring
Update the lighting
Kitchens:
Change the kitchen cabinet doors / door-handles
Re-paint and re-tile
Refresh or re-new the kitchen work-surface
Renovate the flooring
Update the lighting
10. Invest in virtual images of a furnished interior
For premium properties it may be worth in asking your interior designer to provide life-like images of your property with beautiful decor, even whilst it stays empty. With modern technology this can be achieved quite easily and helps renters to see how they could make it look and the lifestyle they could lead. These images are particularly valuable when you are changing tenants and existing tenants are not presenting your property in the most beneficial light.
If you are interested please do ask us about this service.
11. Stage and style for viewings
A carefully styled property makes all the difference. If unfurnished, clean, refresh and stage with a couple of carefully placed props to help the viewer imagine the lifestyle they could lead in the property. If it is furnished, add in flowers (fresh or faux), throws, books or fragrance to lift the property value.
12. Budget for an ongoing phase by phase schedule of works
If you are renting your property through a private company there are tax benefits to planning continuous development of the property that increases the capital value, and can be offset against the income received. The optimum speed of the implementation of planned works varies and will depend on your personal objectives.
Whatever the scope of your project, a small one off task or complete renovation, we would be very happy to help you to achieve your objectives, whilst staying in control of the costs. If you have any questions please do not hesitate to get in touch.
Image Credits
Featured image and kitchen/bathroom designed and implemented by Decorbuddi Gill Hynes for a rental property in Battersea Power Station. Photography Nadia Mackenzie
Window treatments designed and implemented by Decorbuddi Tracy Duncan – for an expat client, purchasing in the UK. Photography Beth Mercer