Lighting up your Home
Lighting is a fundamental aspect for anyone about to redesign or build their home. Yet it's often overlooked, or added in at the end of the design phase. This can make it difficult to then implement when all the lights and electrics have already been wired in, and the property has been decorated.
Good lighting transforms and creates atmosphere in any living space and deserves serious consideration at the beginning of any project. Even on the smallest of projects, we can introduce good lighting into a scheme without it costing the earth, as there are lights to suit every budget and taste. 
Types of Lighting
There are three basic types of lighting – ambient, task and accent lighting. 
This is the general lighting that you may want to introduce into a scheme. These include downlights, ceiling pendants and chandeliers, table lamps and wall lights. Most of these types can be linked to dimmer switches for brightness control and minimising glare.
Task lighting  provides increased brightness for specific tasks in a room that may already have some ambient light. This type of lighting is designed to provide light for activities such as reading, and includes floor lamps, bedside lamps, and kitchen and bathroom lighting.
Accent lighting  is for those who want to create extra drama and character to their most cherished areas or objects. Examples include illuminating pictures, as well as directional spotlights and lighting in niches.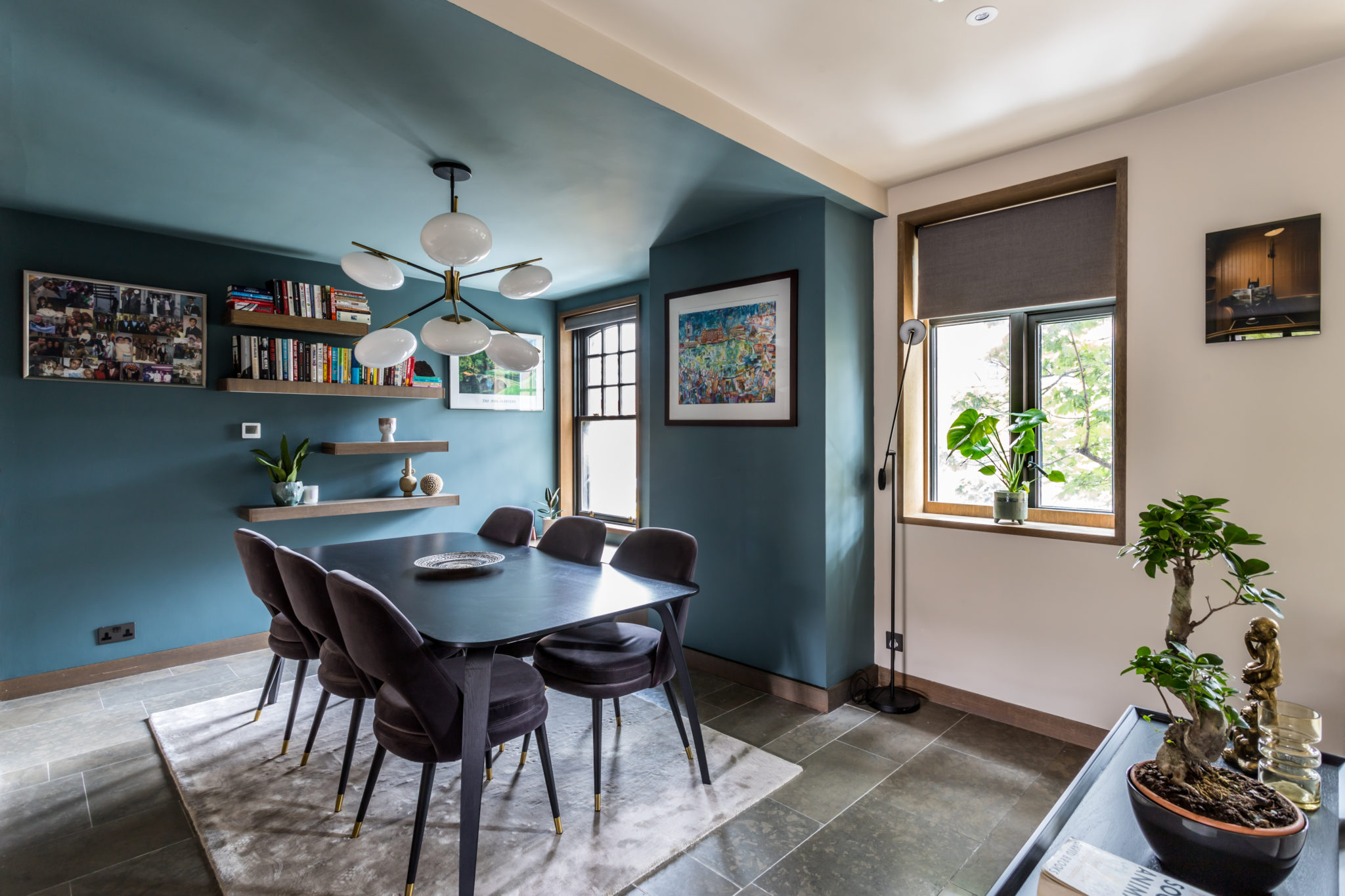 For our Charlotte Street project, we sourced a modern chandelier from West Elm and positioned it over the dining table. This also doubles up as a work space for the owner, so often he uses the floor light in the corner to illuminate the area when working. Moreover, LED strips under the shelves help to create atmosphere when the room is being used to entertain guests.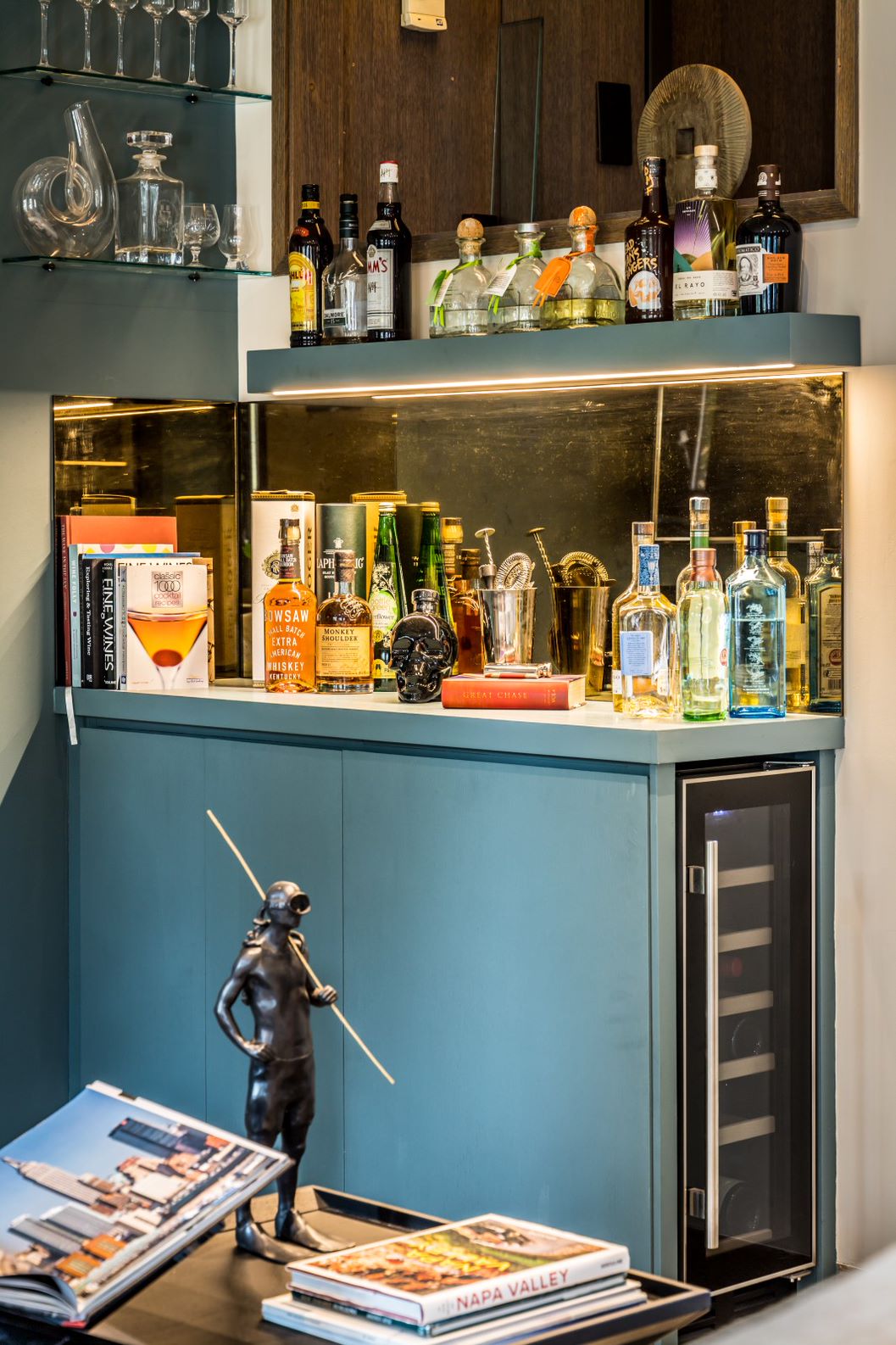 The bar in the adjoining living area has a glass back to reflect the light and LED lighting strips to illuminate the work area.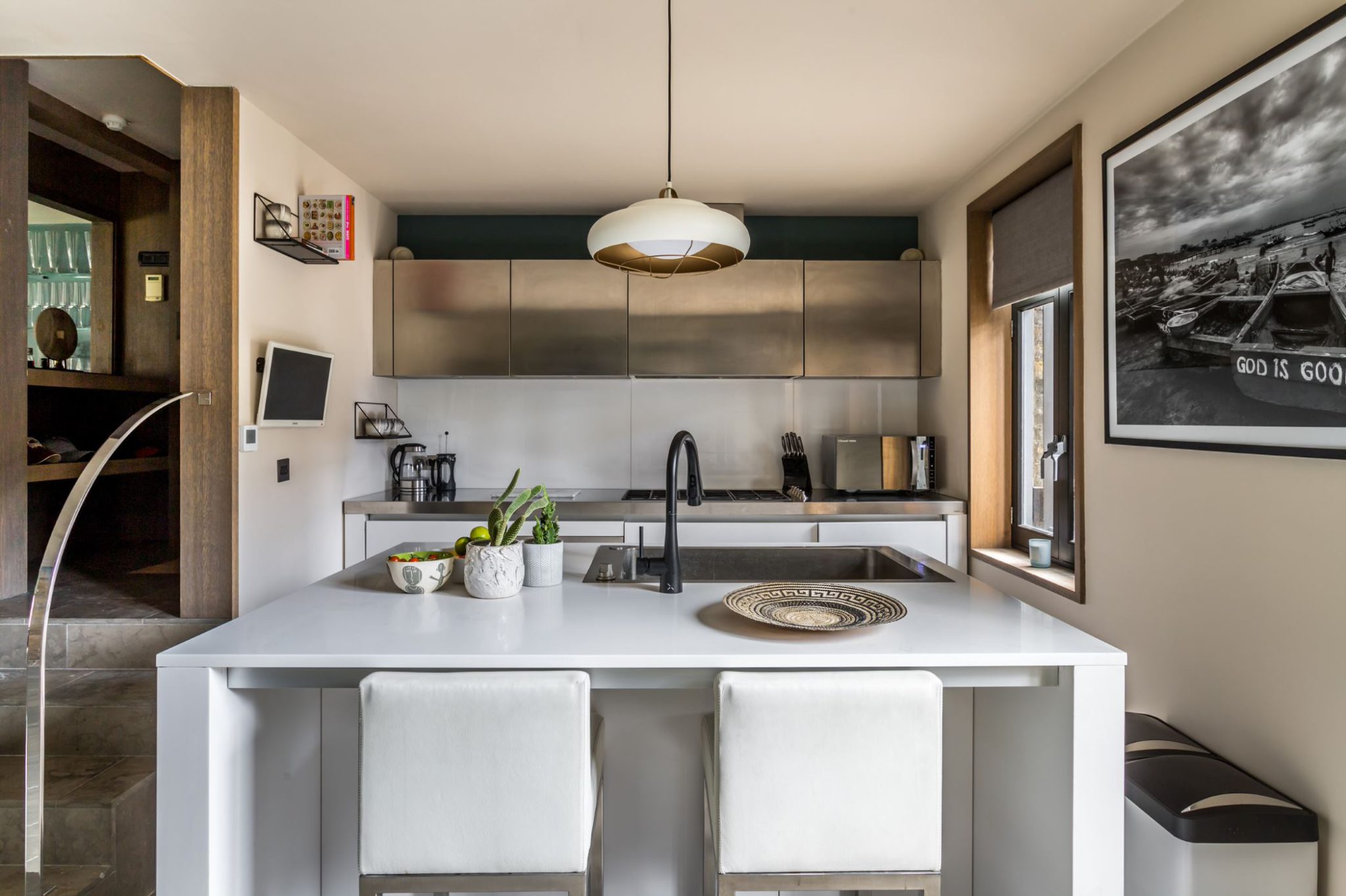 In the kitchen, the wall units have LED task lights below and an LED strip along the top of the units to wash the wall and ceiling. A stylish pendant doubles up as a task light and a decorative element to link the kitchen to the rest of the living area. 
TOP TIPS & illuminating Inspirations
Considering installing new lighting for your home? Here are some of our top tips and inspirations! The first thing to remember about the above types of lighting is that they should not be used in isolation but layered within a room. This can help create a flexible range of lighting that will serve many purposes. In addition, we recommend using dimmers to soften ambient and other lighting where it's important to minimise glare. This can also add warmth and depth to the space.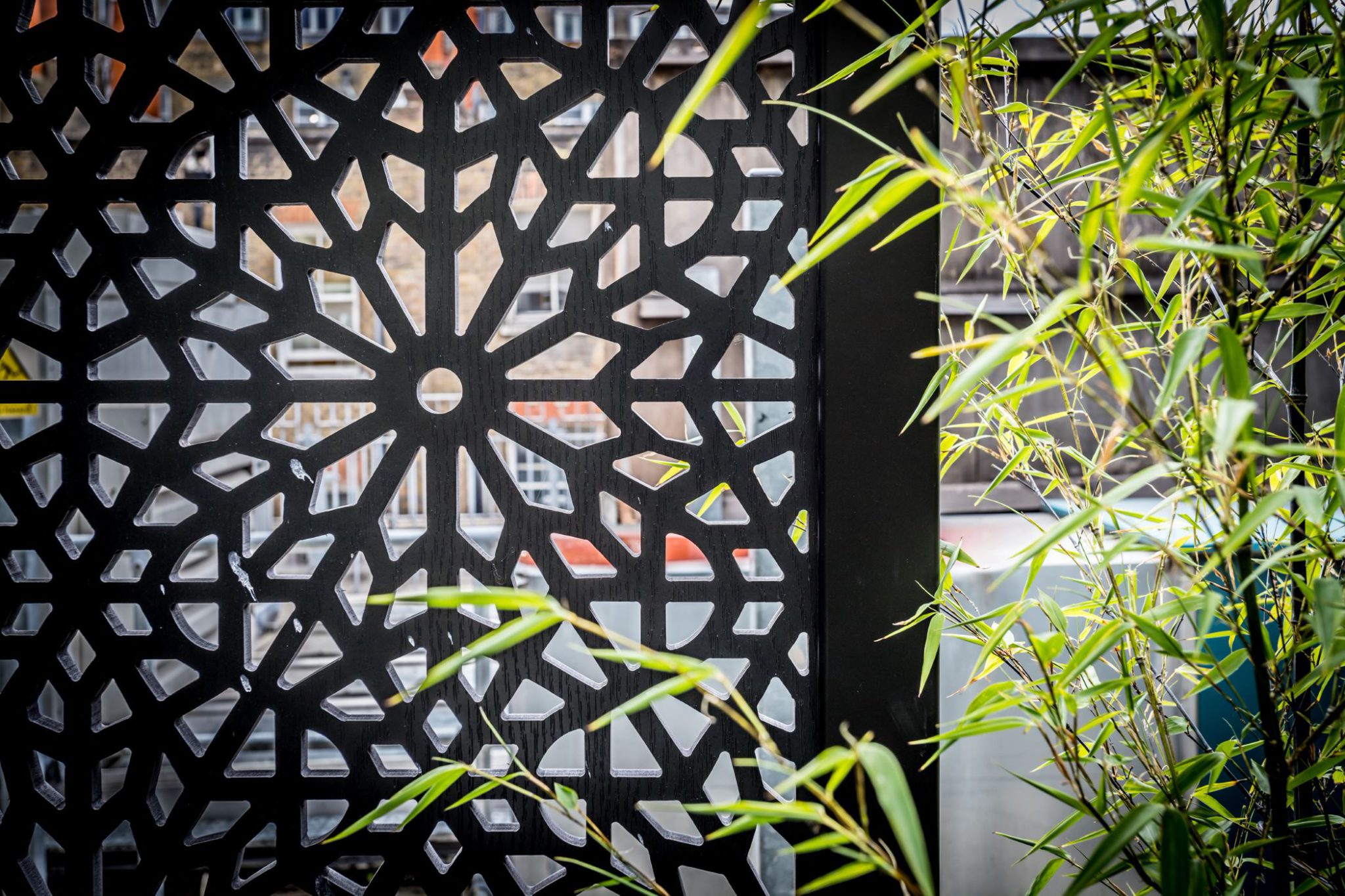 Don't forget that daylight is an important form of ambient light so maximise the light that you have access to in your home. The owner of this apartment used a combination of patterned screens and bamboo to cast dappled light on his roof terrace. The uplights illuminate the area at night.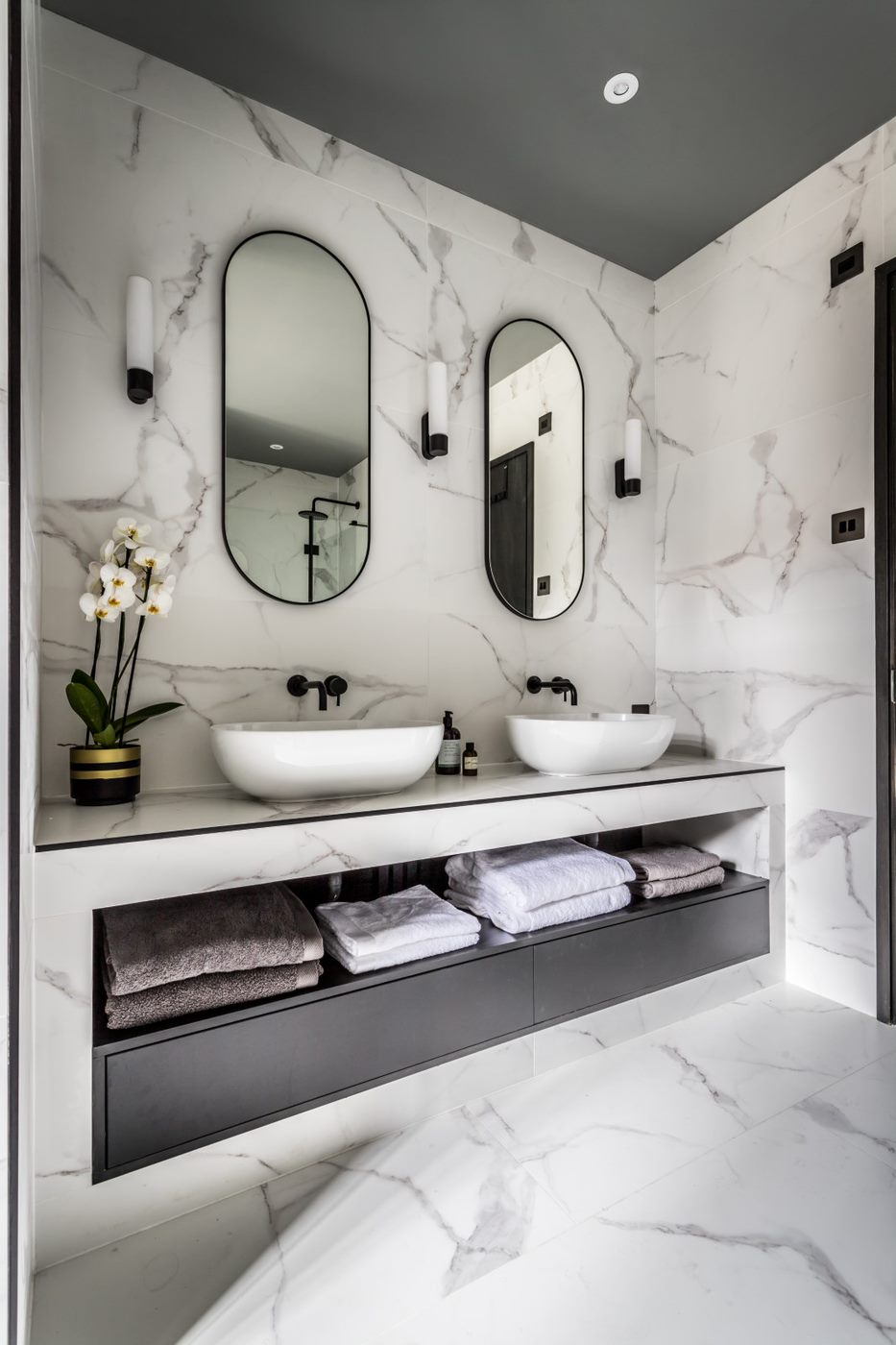 In the above bathroom, there are spotlights in the ceiling for ambient light and wall lights by the vanity unit. As a result, the downlights don't cast shadows on the owner's face when shaving. The niches in the shower have been illuminated and there is a pendant light over the bath. All bathroom lighting should be IP rated for using in wet areas.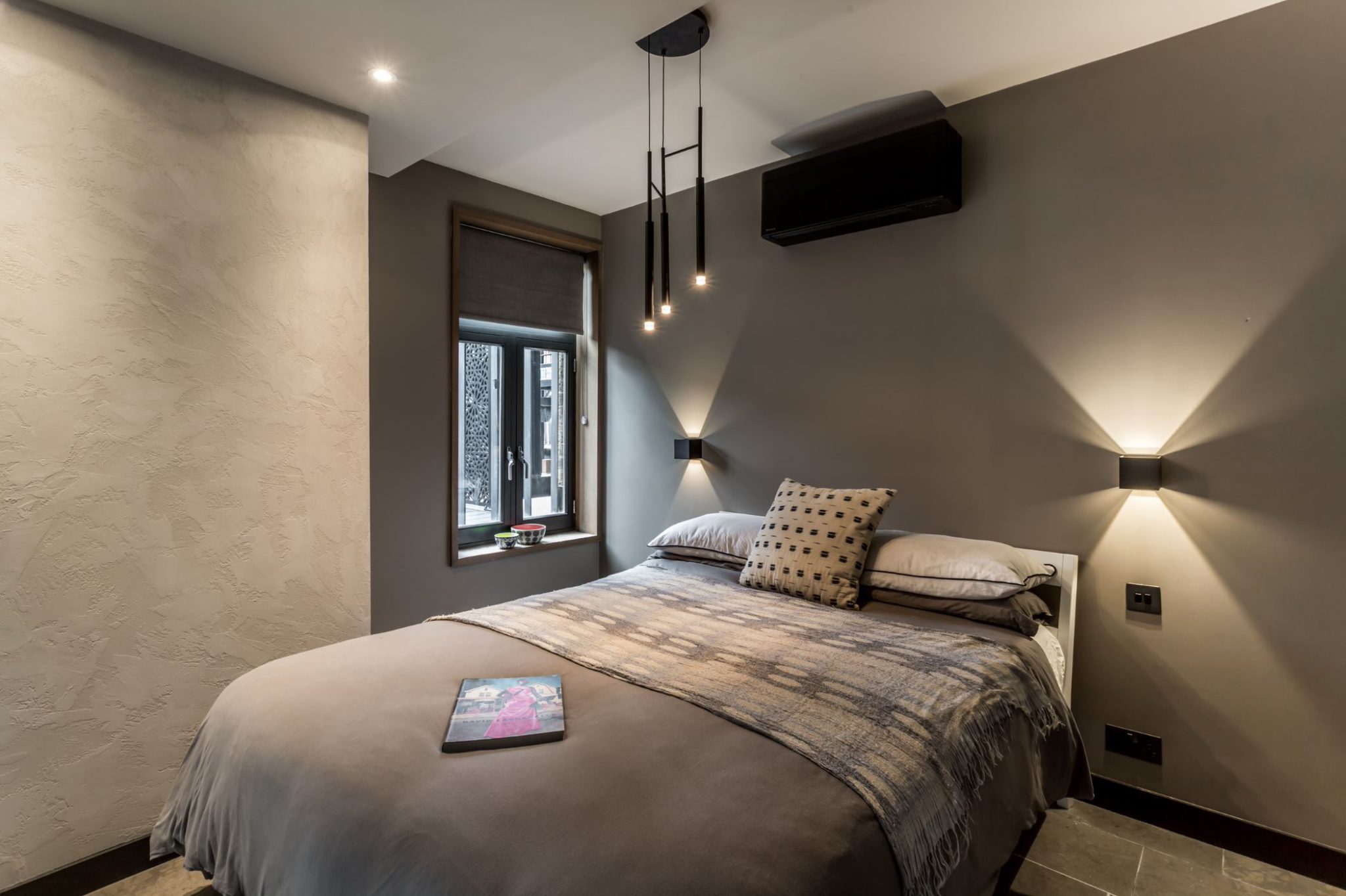 The owner wanted soft, ambient lighting in the guest bedroom. This was provided by the wall lights and pendant at the foot of the bed. The ceiling spots are on dimmers.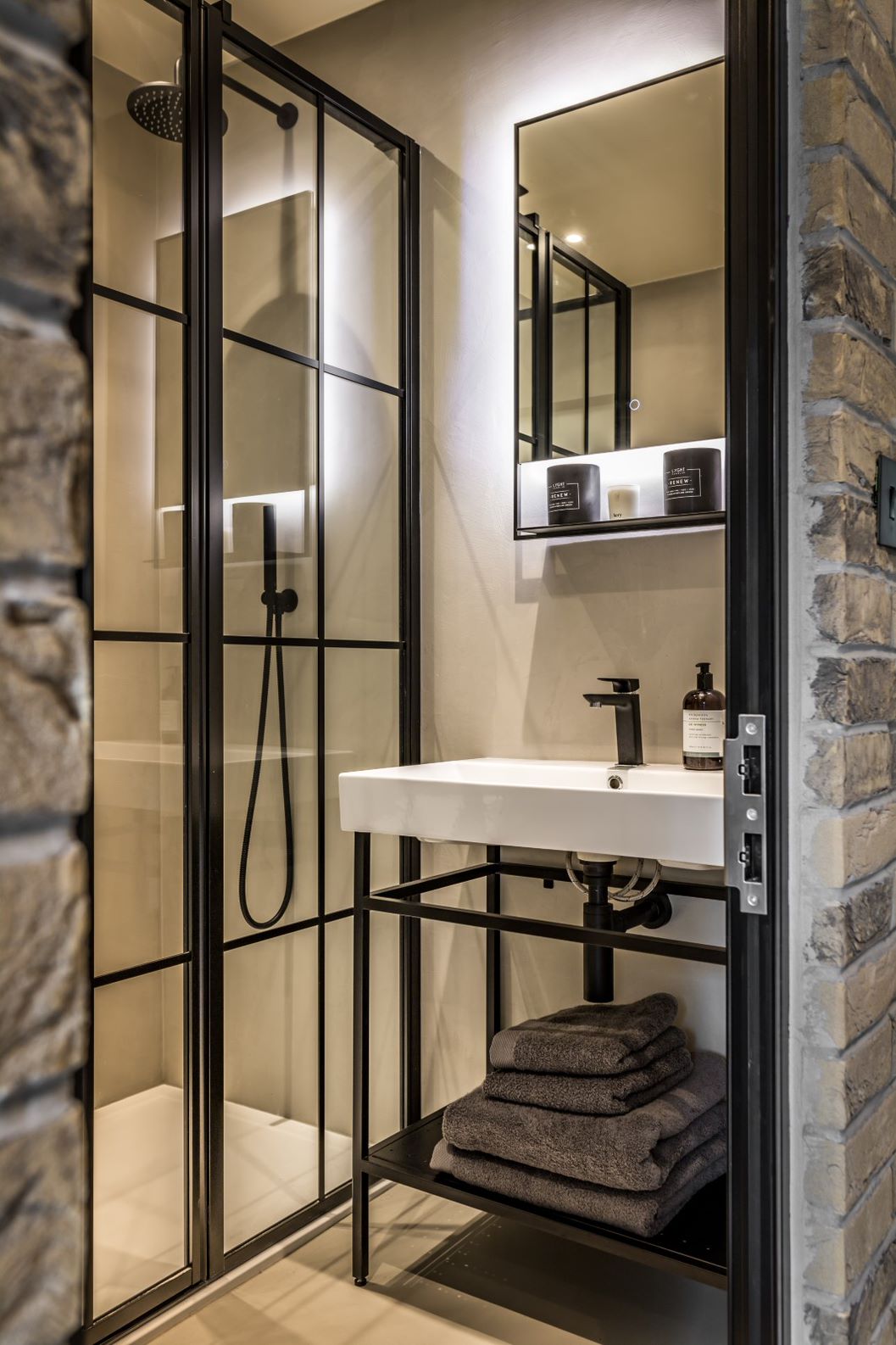 The adjoining shower room uses down lights to provide good task lighting in the shower and over the loo. Furthermore, we created a cosy atmosphere by adding a soft light to the mirror. 
Credits:
Feature: Ann Jackman
Charlotte Street Project: All images are from our Charlotte Street Project designed by Lorraine Sakharet & Ann Jackman.
Photography: KT1 Photography
For further inspiration and ideas, you can find our featured projects here. If you have any questions or would like help with your project, please do not hesitate to get in touch, we would love to hear from you.