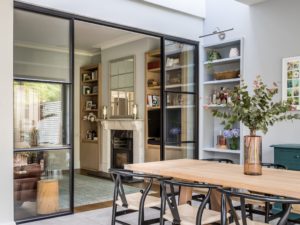 Big Builds, Remodels &  Renovations
Large scale projects can be daunting and having an experienced, cohesive team can be critical in ensuring that it all goes smoothly.
Whether it is looking over architectural plans and internal layouts prior to planning, putting together tender packs, working closely with your contractors or having the whole cohesive design for your space meticulously planned, we are here to help.
At the later stages of any renovation work, personalising 'blank canvas' new build properties and ensuring extensions, loft spaces and basements blend and flow well with the rest of your home are other ways we can ensure you have the best design possible.
Want more information? Read about our past projects here.