Make More of Your Garden
This garden service is a brilliant resource as our experts cover design, landscaping and planting and are experienced at knowing what works where. You may have recently had building work done and want to make sure your garden is given the same attention so it can be used as an outdoor room. Perhaps you want to modernise the look or finally find the right plants or furniture for your space.
Our garden service is available as an at home or online service.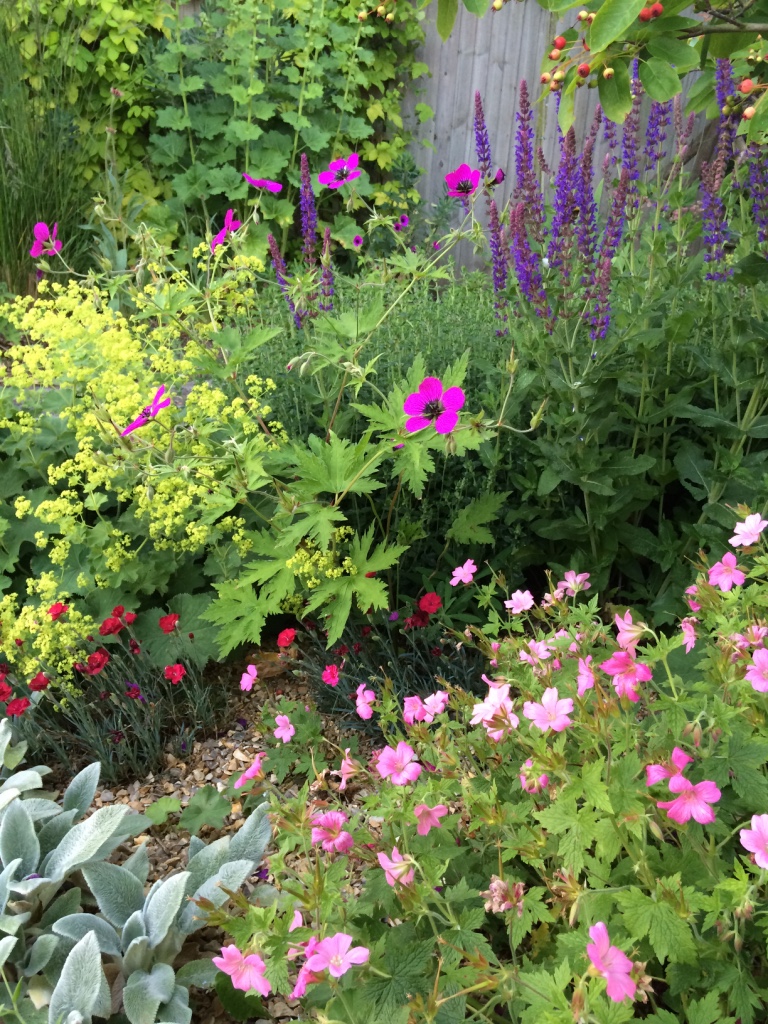 Included in this package:
A fun and hard-working consultation with your Decorbuddi at your home (we allow up to 2 hours)
New ideas, helpful advice and practical solutions
Clear direction on how to proceed to achieve your vision
An action plan to move your project forward
Access to trade contacts and sources (if applicable)
"Get Started" is available as an at home or online service.
For many clients the Garden Get Started session is all the help they need to kick-start their garden project. Others with less time or who enjoy the collaborative process may wish to work further with their Buddi to see the project through. This can be arranged on an hourly or bespoke basis and may include a detailed layout and/or full planting plan. We have trade accounts with nurseries, builders merchants, garden furniture suppliers and can project manage all aspects on your behalf.
Want more information? Read about our past projects here.
Get Started Reviews
"Jo Connolly helped us with our "Get started" package. I could not recommend her enough. She came over to meet us and to see our garden. We described the type of garden we were looking for, and she was able to give us some ideas there and then. She also subsequently followed up with an email, with her ideas and suggestions, as well as a list of sites for garden furniture and planters. We did subsequently get her to help us with more specific help on sourcing items for our garden. The garden is nearly done and we can't wait for better weather to enjoy our new space." JW
"We moved into our new home in October 2022 and wanted to make changes throughout. Most importantly we were keen to create an inside-outside look and feel from the kitchen into the garden. Initially we bought a Get Started package. Jo had great ideas and a depth of knowledge about plants and materials that we lacked and so we moved on and asked her to draw up a detailed plan. We have been astonished by the extent to which her ideas have totally transformed the space so that it seems so much bigger, more useable and beautiful to look at. It has been particularly helpful to have been able to call on Decorbuddi to help with both the interior and the garden so that the two flow together. We are now in the process of working with Jo to redesign the front garden also." DB & PS