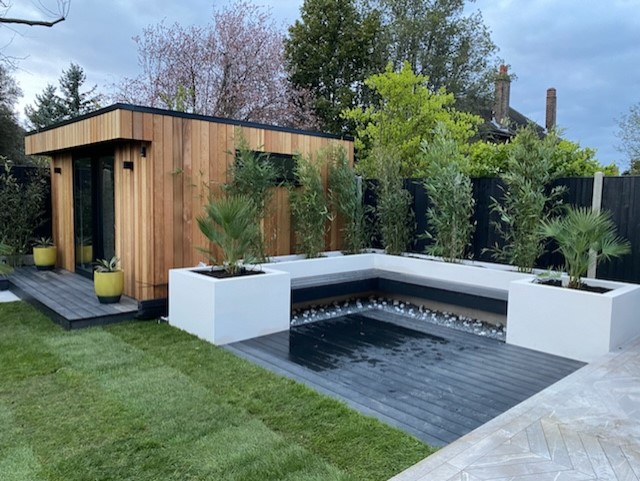 Added Extras
We've seen a huge increase in demand for blending the interior and exteriors of our homes.
Not only do we have more glass in our homes, making the vista outwards ever more important, but gardens are no longer for Summer use only and extra space outside can really make a difference to the feel of your home. Outdoor kitchens, firepit areas, bars and swimming pools can all be incorporated into our designs, always ensuring that what you can see outside flows with what has been designed inside.
For those wanting to create more square footage in their gardens, whether for an office, gym, den or guest area, the garden room is an increasingly popular and really flexible space that we can help you design to evolve over time.
Want more information? Read about our past projects here.