Free Garden Design Booklet
How to design a garden : Decorbuddi Garden Designer Jo Connolly has created a free booklet to inspire and help you.
"Extending your home out into the garden is a wonderful way to bring you closer to nature.  It offers up the opportunity to create a beautiful space for outdoor living and the perfect view out into the garden, enhancing the quality of everyday life and your sense of wellbeing.​
​In this booklet I hope to both inspire and help you to get started, whether you just have a small patio or a more extensive country garden." Jo Connolly
The booklet is full of inspiring photos from Jo's own projects.
>DOWNLOAD GARDEN DESIGN BOOKLET
Contents​:
How to Design a Garden
Jo covers every aspect of garden design beginning with your vision of the view that you would like to create from your home out into the garden. Divided into easy to follow double page spreads. Each page focuses on one area for your to consider, all illustrated with beautiful images from her own projects.​
>DOWNLOAD GARDEN DESIGN BOOKLET
Peek Inside: Your Garden Taste & Style
Do you have a clear idea of your taste and style? This is just as important a starting point for your garden as with the interior of your home. This aspect is covered in page 5 of the booklet.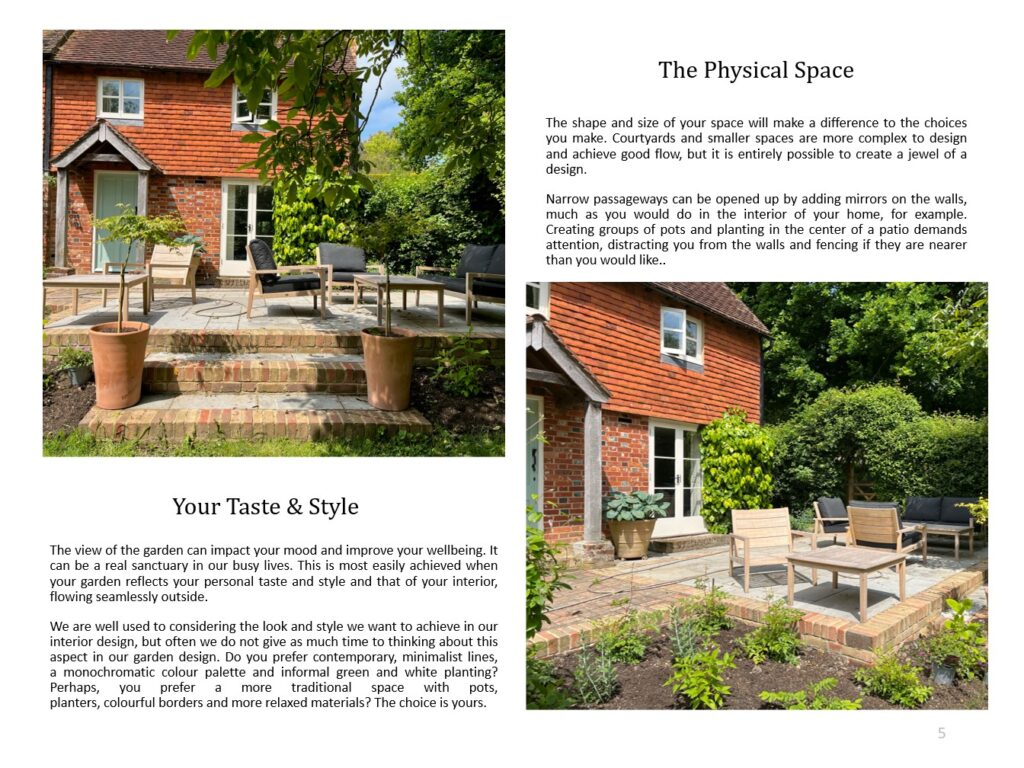 >DOWNLOAD GARDEN DESIGN BOOKLET
Peek Inside: Informal Seating
It is important to consider the best place to sit and enjoy your garden. Where does the sunlight fall throughout the day and evening? Where will you enjoy the best view? What is your preferred type of seating? Jo introduces this topic on page 13 of the booklet.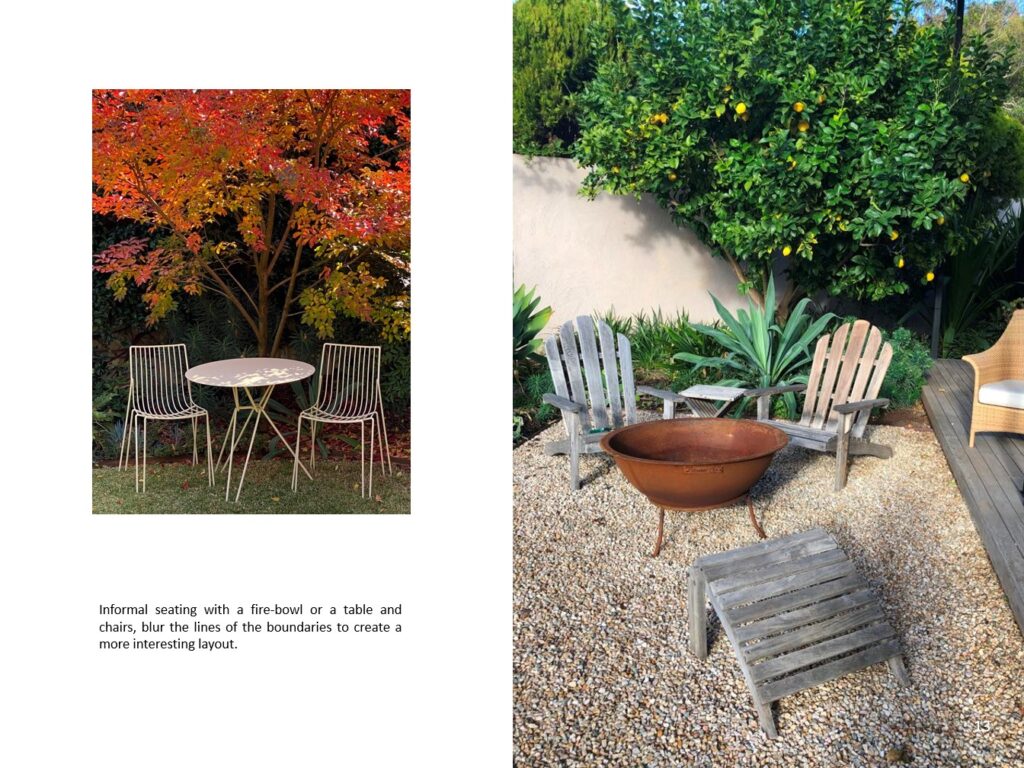 >DOWNLOAD GARDEN DESIGN BOOKLET
About the Author: Jo Connolly
Jo is an experienced garden designer, working across Australia and the UK.
She has developed a fantastic reputation for helping clients to create a garden space that brings them joy. She is down to earth and knowledgeable and loves every project, whether a small patio in London or Brighton, or an extensive country garden in Kent and the home counties.
Jo works on stand alone projects and in collaboration with the Decorbuddi team of interior designers to create beautiful homes and gardens spaces that flow together.
Jo has become a regular speaker, most recently at Grand Designs Live.
Questions About Your Own Project?
If you have any questions about your own garden design project, please do not hesitate to get in touch and ask us anything.