Houseboat Interior Design
Decorbuddi Ann Jackman shares her houseboat interior design.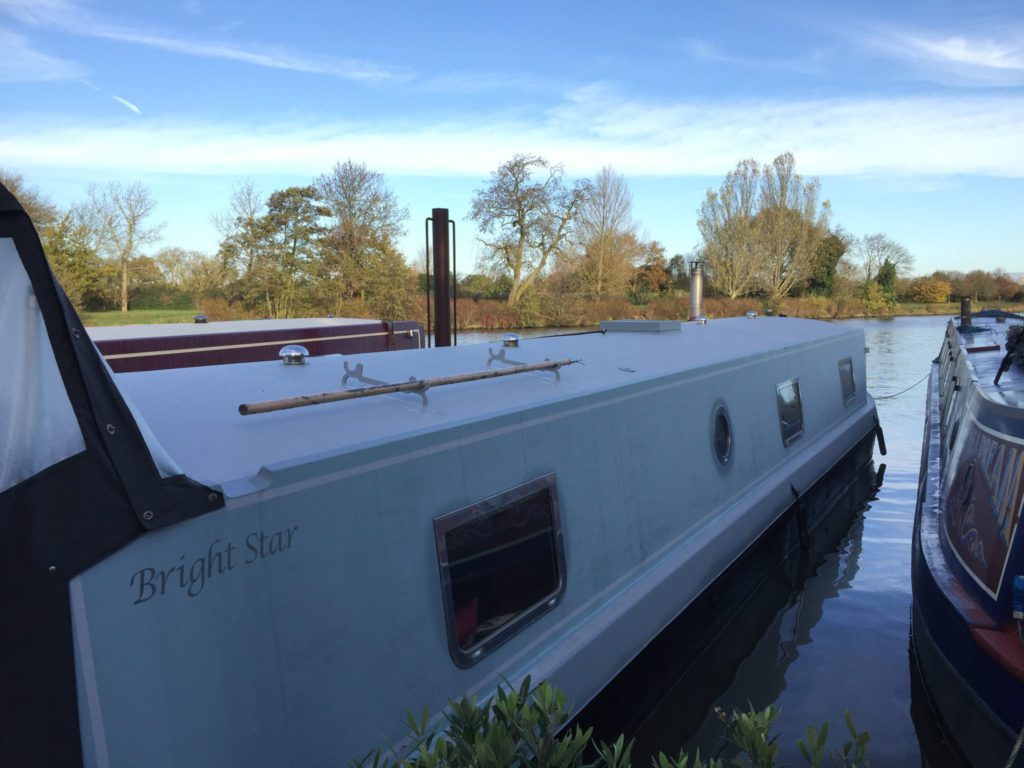 Decorbuddi Ann Jackman has lived on her houseboat since 2008, when she made a significant change in her career to leave her role as a city based leadership coach to focus on her creative interior design career full time. In the zoom video above she explains how she approached her houseboat interior design and shows us around the latest redecoration.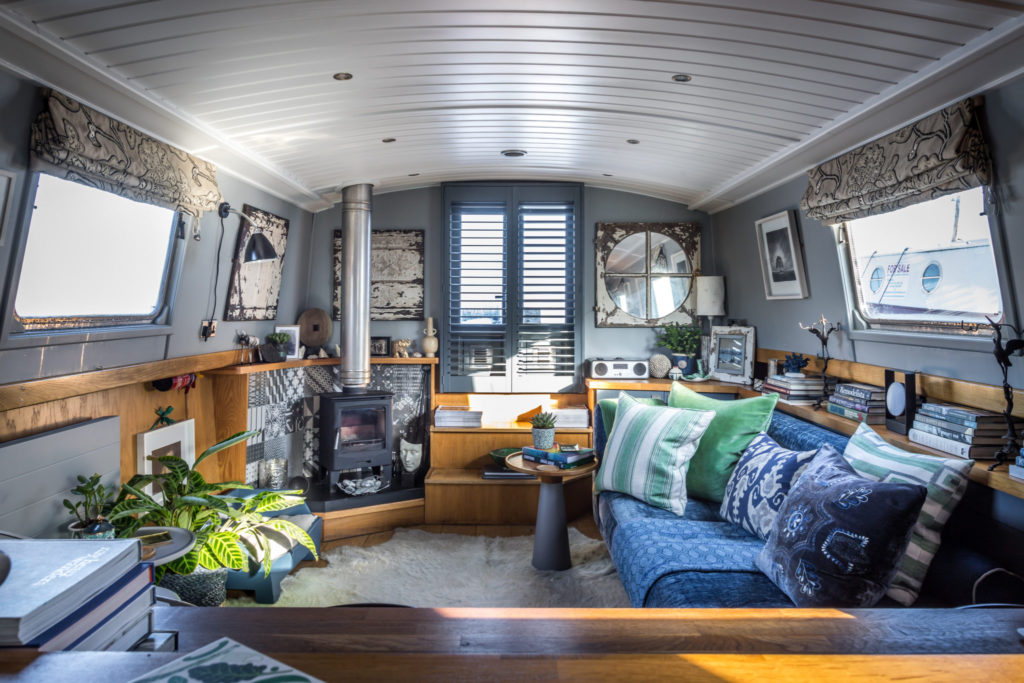 Starting with the colour scheme, Ann chose colours to create a calm and natural scheme of blues and greens with a neutral grey base, using the beautiful and durable finish of Fenwick and Tilbrook paints. Whilst houseboat design typically involves floor to ceiling wood, Ann preferred to keep the wood to the bottom of the walls, creating a much greater feeling of space.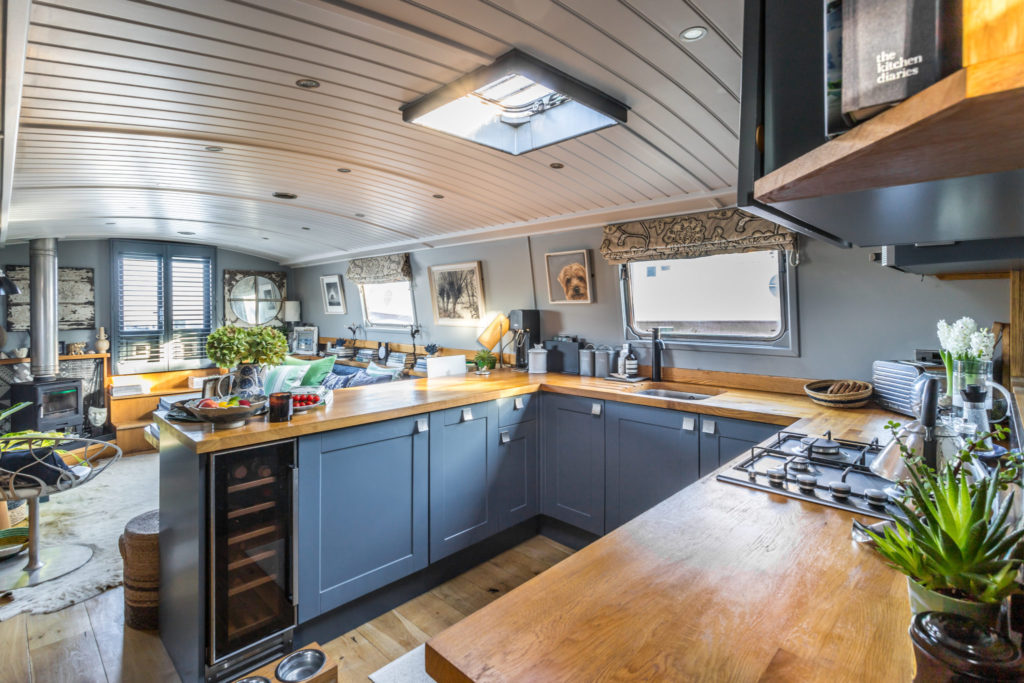 Likewise, the kitchen was designed to include all of the appliances and convenient layout that you would find in a house or apartment, rather than the galley that you might expect. Making space to cook and entertain, Ann even managed to find a separate cupboard at the other end of the boat for her washing machine and laundry, so that she didn't have to compromise cupboard space in the kitchen.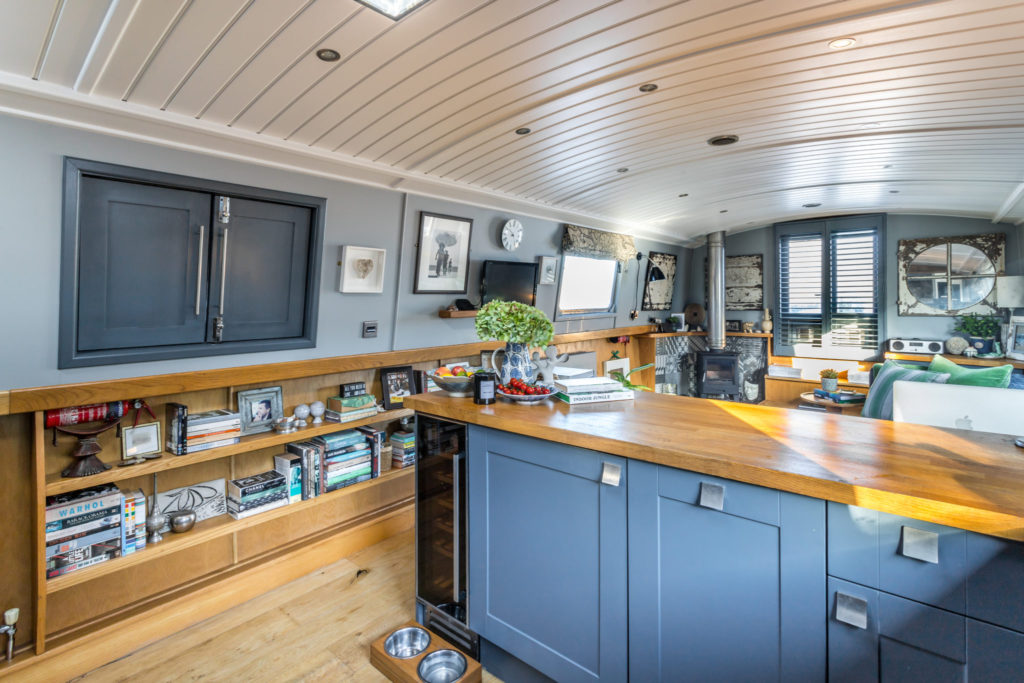 Ann worked with a specialist joiner to make the most of every available inch of storage space. Cupboards and shelves run the whole length of the boat. There is even storage space inside the steps at the back and front of the boat, and special drawers made under the fitted furniture.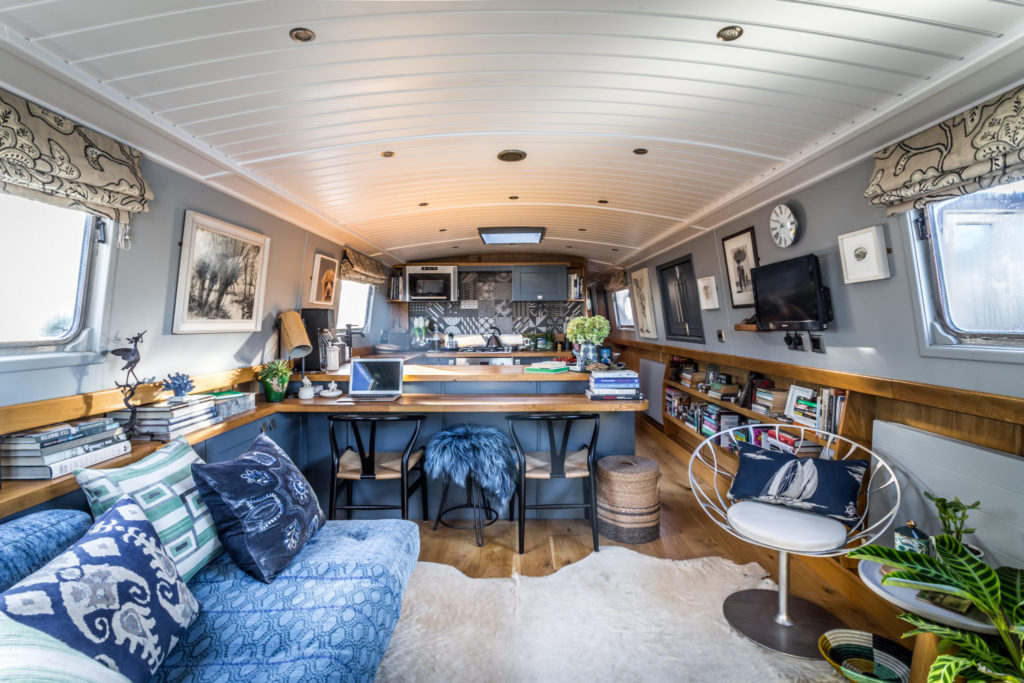 Another clever design detail is the height of the table top Ann designed. Below the level of the kitchen work-surface, it is hidden from view when cooking, adding to the feeling of space. It is also the perfect height to sit comfortably when Ann is working from home or entertaining. The open-plan layout enables her to invite larger groups of friends, clients and colleagues into her home than would usually be the case on a boat.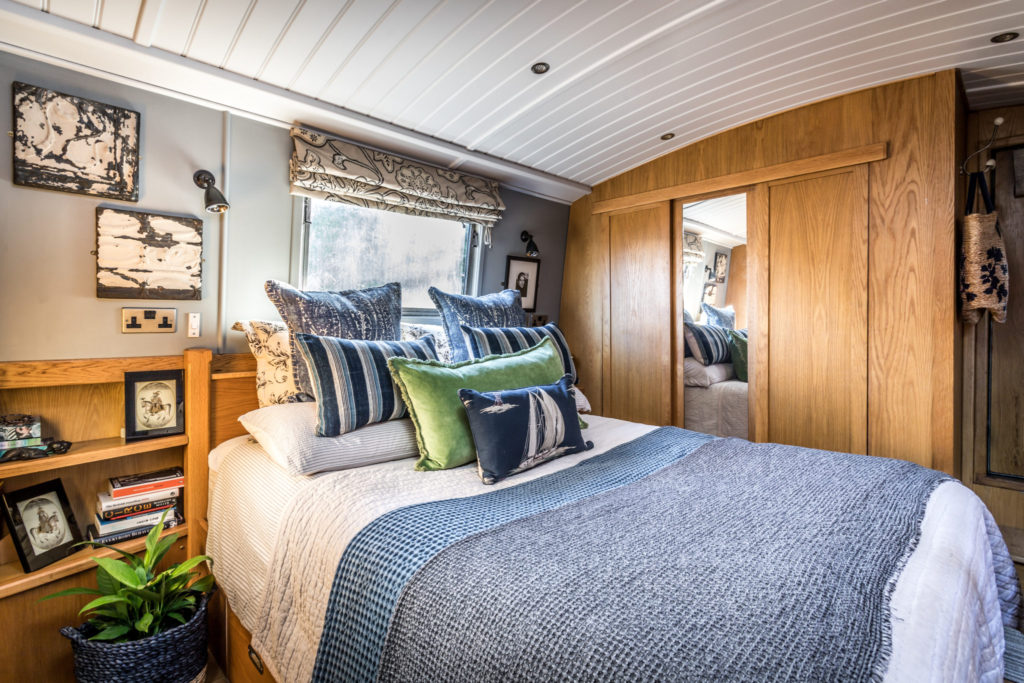 The bedroom is another masterclass in brilliant storage design, with Ann managing to fit in two full-sized wardrobes, one of which includes a set of nine drawers.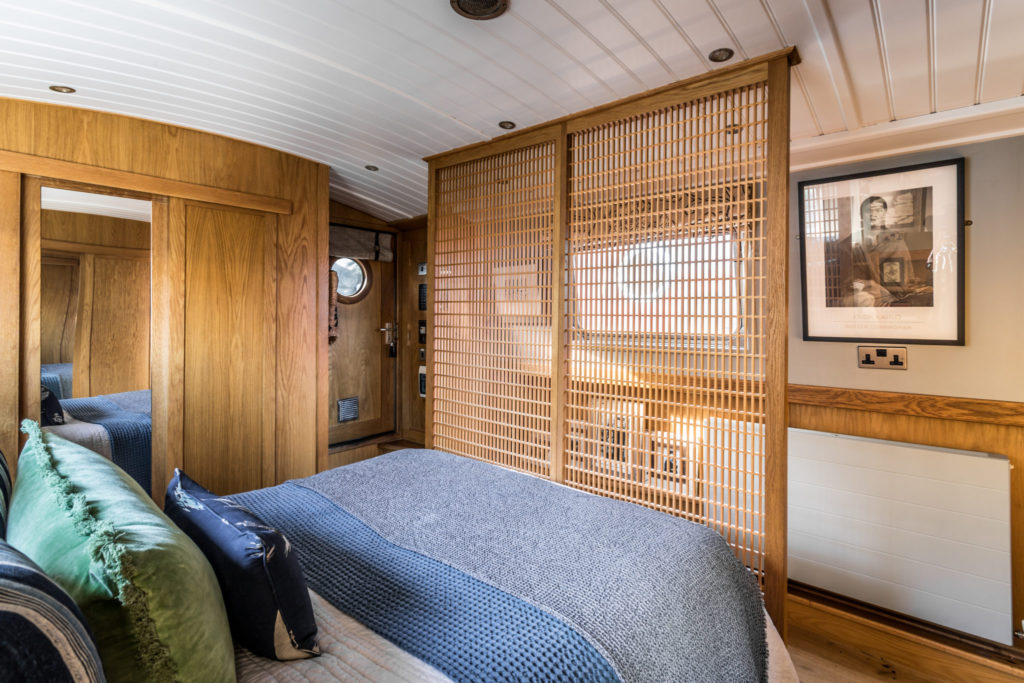 The bedroom is located close to the entrance and so, utilising some scrap material she found at the boat yard when the boat was being built, Ann designed a screen to sit at the end of the bed. The bed goes virtually un-noticed when visitors arrive without compromising the feeling of space.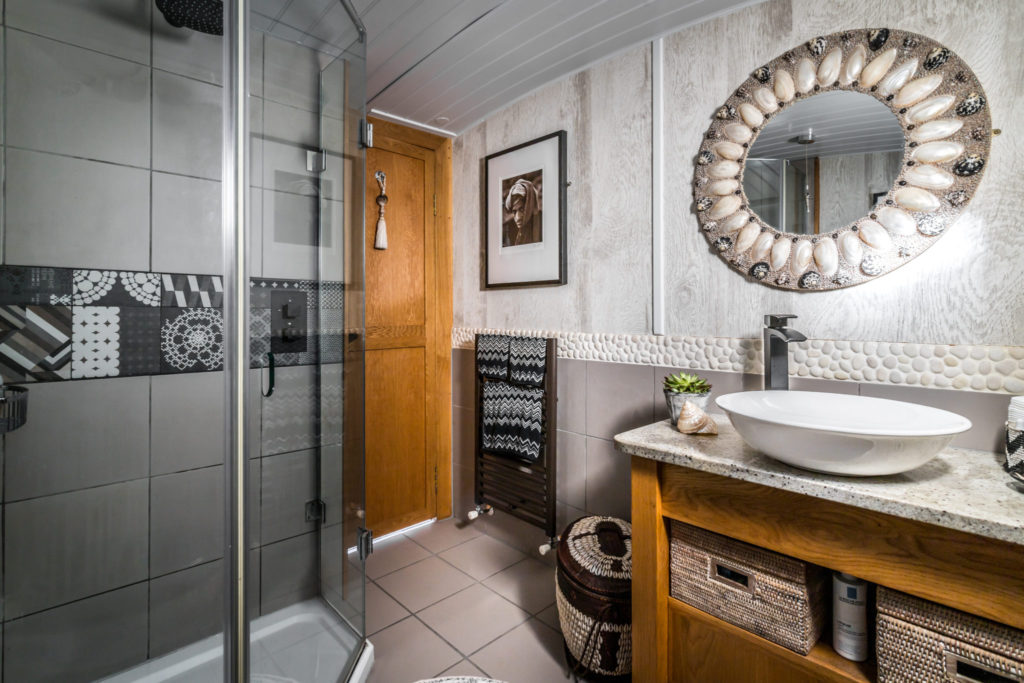 Ann has personalised the shower-room with individual art, mirror and laundry basket brought back as hand-luggage from a business trip to Nigeria. The black shower taps and thermostat are the latest design tweak, a continuous process as you might imagine given Ann's occupation.
Whilst Ann designs in many different styles for her clients from Industrial, to contemporary, with specialist expertise in period property and listed buildings, the knowledge that she gained maximising the storage space for her houseboat, remains ubiquitously useful.
Credits:
Decorbuddi: Ann Jackman
Photographer: KT1Photography