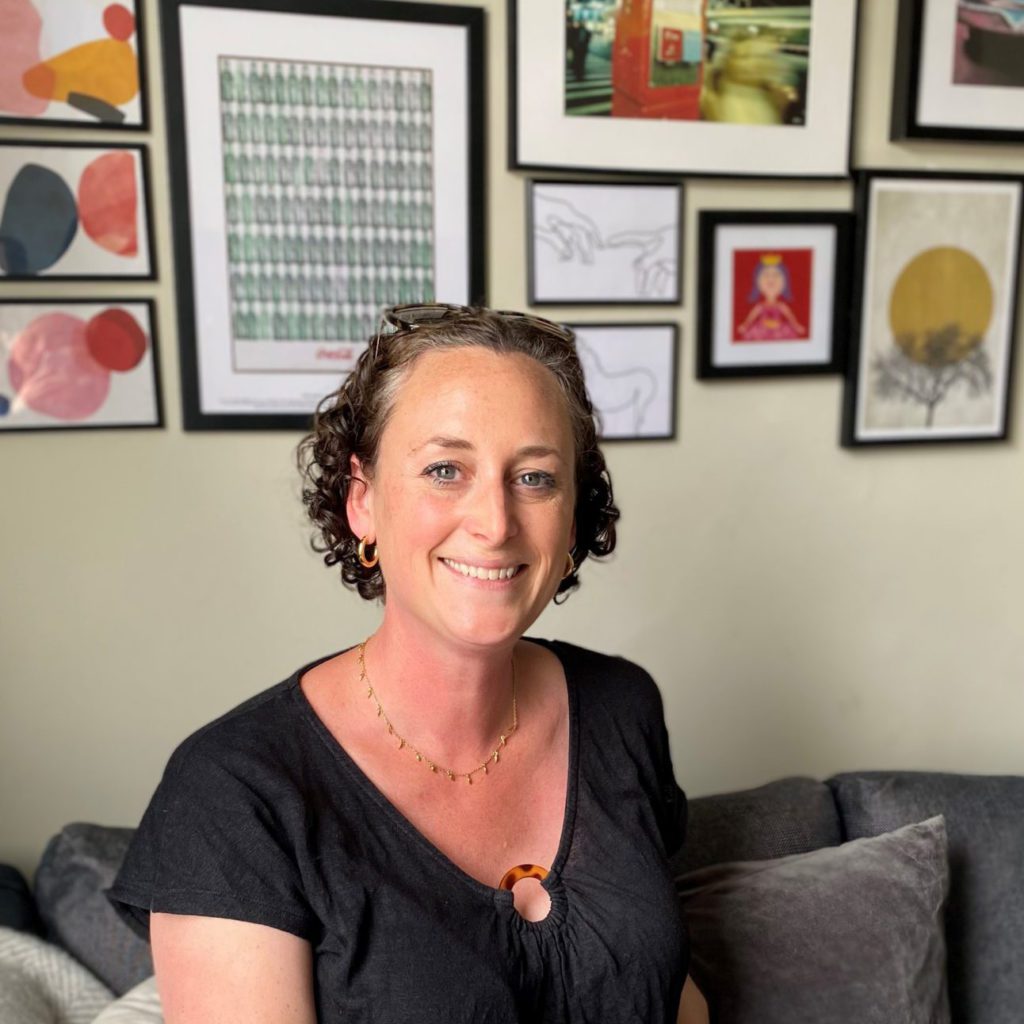 Jackie Hoyte
Having recently relocated to the beautiful city of Bath, Jackie offers the full range of Decorbuddi interior design services across Bath, Bristol, and Bradford-Upon-Avon. She also works remotely, continuing to support her SW London clients.
"One of the best parts to my job as a Decorbuddi is working with my clients to create a home that is truly unique to them, and that excites them every time they walk through their house.
Our source book of original products is constantly in use. Clients love that we have so many contacts with smaller, often local, brands."
About Jackie
Jackie has long been passionate about interiors and interior design, having begun her creative career in PR working for interior brands small and large. With 16 years of incredible contacts under her belt, she then decided to re-skill her expertise to become a Decorbuddi interior designer. Armed with an outstanding sourcebook of original products and craftsmen to help her clients to create their dream house, Jackie has designed a range of interior projects from small flats and starter apartments to large family homes.
Based in Bath, Jackie works with Decorbuddi clients across Somerset including Bristol, Bradford upon Avon and Frome and is currently working on a bedroom William Morris Style bedroom for an arts and crafts house in Bath.
Client Testimonials:
"Jackie helped us get exactly what we wanted from an interior perspective. We needed to decorate the whole house and that was very daunting, she broke it down room by room but ensured there was a continuous design flow throughout. She listens, takes onboard your comments and then comes up with innovative solutions that you can not come up with yourself. Her hints and tips and contacts make her recommendations unique. We could not be happier with the finished product and worth every penny!" Charlotte
"I used Jackie Hoyte from Decorbuddi to help me plan my new kitchen extention and down stairs loo. It was big investment so I wanted to get it right without costly mistakes.Jackie was very approachable and professional. She listened to what we were hoping to get out of the space, coming back with mood boards, interesting ideas and contacts for suppliers that I wouldn't have found without her. This is the second time I have used Decorbuddi and I wouldn't hesitate to recommend them." Annabel
"What I love about Decorbuddi is the transparency of their products and the breadth of knowledge they clearly have. I was linked with a designer who completely understood my design brief-taking my ideas but also guiding me by injecting her own whilst also appreciating my circumstances of developing my family home. I was so happy to be pushed out of my comfort zone whilst also being delighted with the final product. I would high recommend." Alix
" I am so glad to have come across Decorbuddi. They provide exactly the service I was looking for: helping me get started and providing advice and ideas to decorate my home. With the option of convenient packages, you can choose as much or as little help as you want. I have been working with Jackie, who has been fantastic and attentive from the start. I highly appreciate her discerning eye and suggestions I wouldn't have thought of myself, but also her friendliness, attentiveness, and ease of communication. I definitely recommend Decorbuddi, and would not hesitate to use their services for future projects!"
"I worked with Jackie at Decorbuddi on my master (/mistress?!) bedroom and ensuite. She was an absolute delight to collaborate with – listening carefully to my ideas, but then building on them to push me gently out of my comfort zone, particularly on wallpaper and fabric. She's a whizz with colour, and also encouraged me to use things I already owned where I could rather than buying all new and making the rooms look "too done". Emma
"My wife and I commissioned Decorbuddi to assist with the early stages of planning the finishes of our kitchen extension in Tooting. Jackie was able to come and visit us post lockdown 1.0 and spent a couple of hours taking copious notes from our brief and helping us to navigate the design process. Shortly after we received our "getting started" pack which was fantastic. We'll be engaging Decorbuddi further in the coming weeks now our build is well underway. We've also recommended them to friends already and would continue to do so." Kevin
"Working with Jackie has been such a refreshing process.  From starting with a fairly tricky space to transform, Jackie presented some brilliant ideas for us to work with.   Working together to make sure we found the right finishes to then presenting the final proposal was so easy and worth every penny.  Our favourite area so far is the bespoke music corner, the piano now gets used daily! We can't wait to finish off the spaces using all of the ideas and share it with you soon! Thank you!"
"Jackie at Decorbuddi has been fantastic in helping my wife and me to redecorate our ground floor. We had never used an interior designer before but were keen to get some advice and inspiration from an expert. We signed up to a Get Started package and were introduced to Jackie who provided us with some great ideas. Later on we paid for some more of Jackie's time to help with the colour scheme, furniture and bits and bobs for our project. Jackie gently encouraged us to be more bold and helped us both agree on the final look. We are delighted with the results and will go back to Decorbuddi next time we need inspiration. They seem very happy to work to your budget and were never at all pushy. Highly recommended!" Rob
"Decorbuddi have been a great help in planning a the design of our new home. My wife and I don't have the time (or eye) to take on this type of project, so we enlisted Jackie from Decorbuddi for help. Between the beautiful design reports, the time she takes to understand our needs, and the lovely results, we couldn't be happier!" 
"Our living room was in need of an injection of colour and drama. I worked with Decorbuddi and was impressed with their service and design ideas." Liz
You can find all of our featured projects, as well as design tips on our website.