The Principle Concepts of Interior Design to Elevate your Home Project
The world of interior design is complex and varied, with so many different interiors with styles and functions. Despite this variety, there are some basic principles that can elevate the design elements of a room and create harmony within the interior. So, what are these golden rules and principle concepts of interior design and how can you ensure you crack them? From tricking the eye with paint through to simply being prepared, we investigate the best kept design secrets to take your interior design scheme to the next level.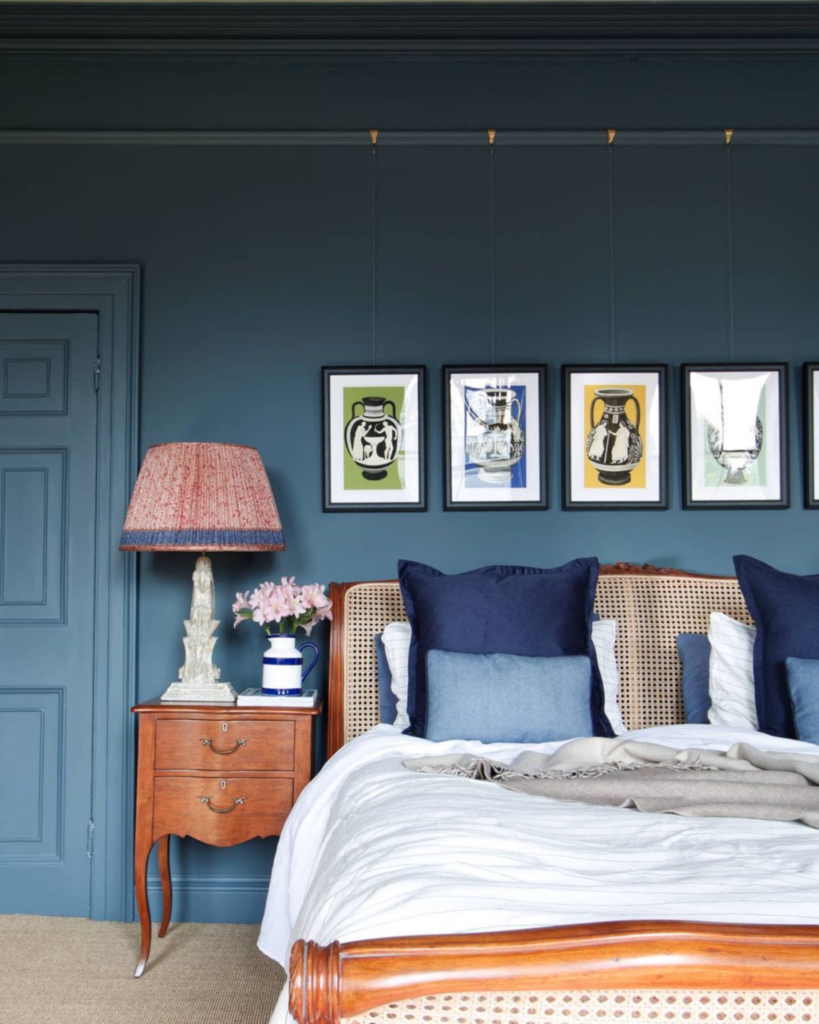 Creating harmony in interior design through balance
Whether the interior design style is minimalist or maximalist, modern or mid-century, the principle concepts of interior design begins with creating a well thought out interior is all about balancing the design elements. Interior designers use a couple of key design principles to help achieve balance in the overall design – using colour in proportion, and strategically placing each piece of furniture and decoration.
Colour in scale and proportion
Colour balance is a much-neglected rule in interior design. As interior designers, so much of our energy goes into thinking about which colours work best together, we have to also ensure that we stop to think about how much of the colour we should use. Ask an interior designer and they will tell you that the proportion of colours you use is just as important as the hues.
The simple rule of thumb to follow is the 60:30:10 equation, which creates an asymmetrical balance and creates harmony within the design. This might be 60% of one colour on the walls and skirting and 30% of a second in the rug and upholstery. The final 10% of the design is in your accent details, such as art, cu. This tip all about finding the right balance, no matter the style or size of the room.
Whilst you are experimenting with what works best for you, paint your samples on a role of lining paper and never on the wall. "This allows you to paint on a larger scale and move the sample around the room to see how the colour changes depending on the time of day" says Decorbuddi interior designer Sophie Wells.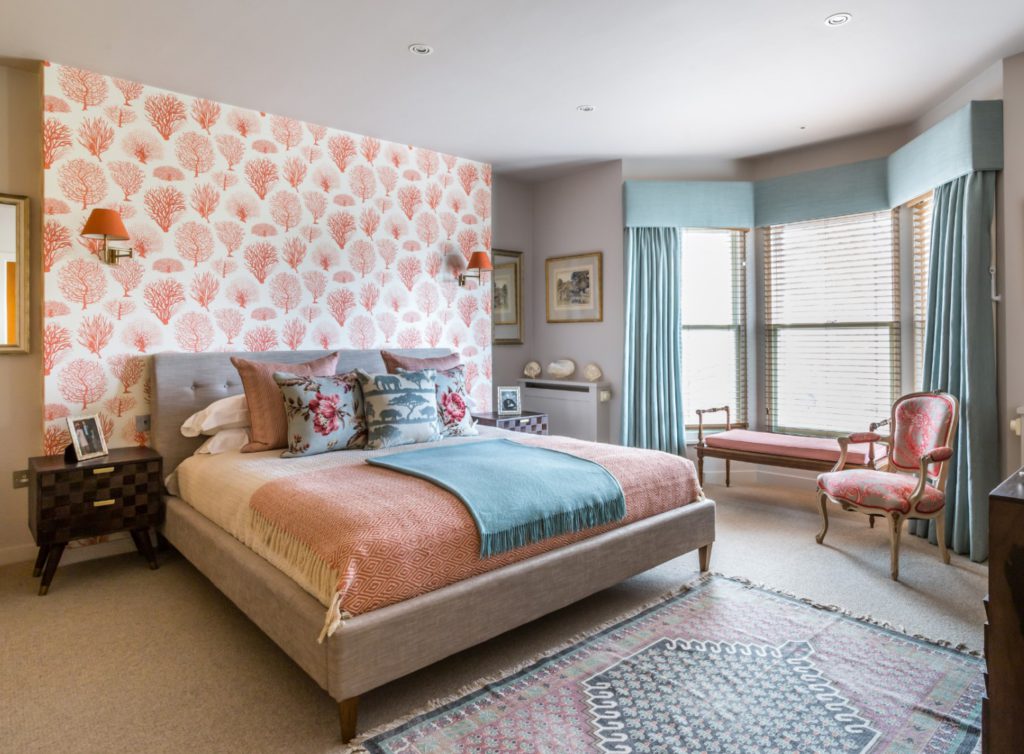 Accessorise with odd numbers
Defining the best layout for a room is all about balance and symmetry, but once the stage is set the rule of three comes into play. When adding and styling accessories, odd is always best. You may need five or even seven, depending on the space, but grouping cushions, candles, plants, and vases in uneven numbers creates visual interest.
Never underestimate the importance of accessories in creating a desired mood in your interior design project. Always add something that means a lot to you to bring joy to your home.

Design to make a room appear larger
Not all rooms are created equal in size, but an interior designer can use some sneaky interior design principles to make a room appear larger and more spacious.
Trick the eye with paint
This next rule from the principles of interior design is one of the most fun to follow and creates maximum impact. The secret is to apply the same paint colour to walls, skirting boards and even the ceiling. This technique creates a seamless flow in the interior space and, as the eye does not have a natural place to stop, the space appears larger and more impressive. We find that this works for any colour a designer chooses, from deep inky blues to quiet, inspiring neutrals. A clever way to disguise protruding walls, smooth out awkward shapes, and lift sloping ceilings, it is the perfect solution to just about any undesired feature.
Unless you are lucky enough to have beautiful column radiators, always paint them the same colour as the walls so that those white rectangles disappear. Once you have created your perfect colour layer use carefully positioned lights to draw attention to the loveliest decorative aspects.
Less is more
Embrace space. Unless you are going for a maximalist, overflowing theme, fight the desire to fill every wall, shelf, and corner. Leaving an element of airy emptiness is the key to avoiding a busy, cluttered feeling. It also means when you do spot something that makes yours heart sing you have the perfect place ready and waiting.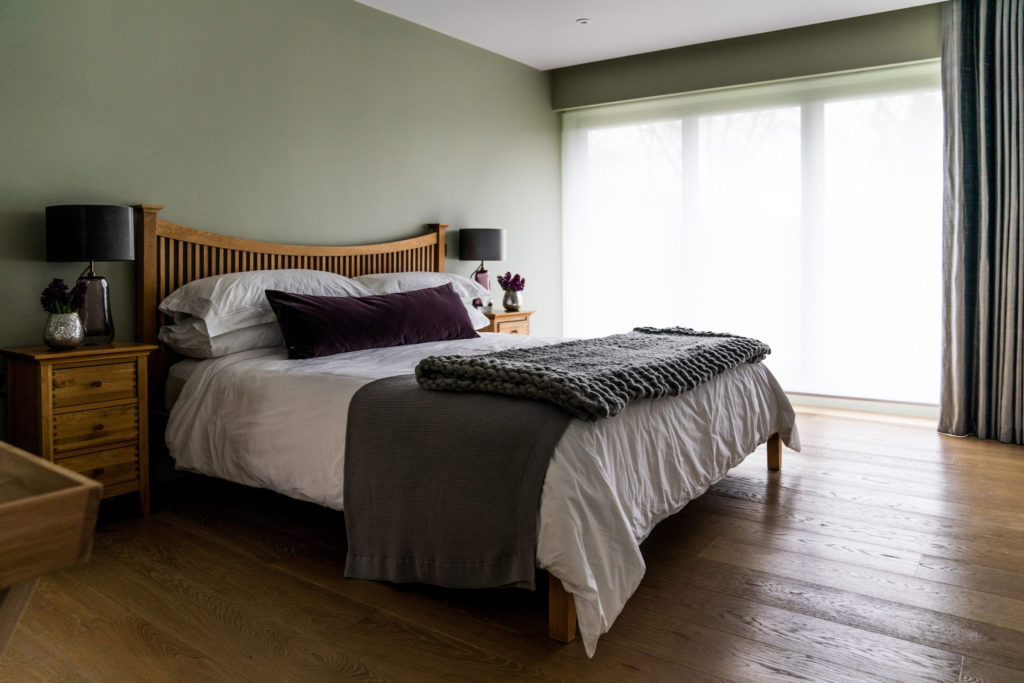 And finally, be prepared
The final tip withing the principle concepts of interior design is to be prepared.
Any interior designer knows that the smoothest interior projects are the ones that we are most prepared for. As much as you can research and purchase most of what you need immediately, there are specific pieces of furniture or design elements which take more time. You might have a fireplace mantle calling out for the perfect antique mirror or a corner of the room you are longing to furnish with a quirky cocktail trolley. The simple rule of keeping the vital dimensions for these items, and the space they will live in, noted in your phone.  This way you will avoid the disappointment of losing out when you find your dream piece, where you were least expecting it, as invariably happens.
And remember… the number one rule is that rules exist to be broken. In the words of Billy Baldwin, the self-proclaimed Dean of Interior Decorators: "Be faithful to your own taste, because nothing you really like is ever out of style."
Inspiring Projects
Take a look at the Decorbuddi portfolio of projects to see the principle concepts of interior design in action