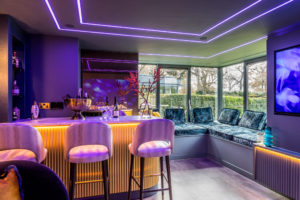 For projects that you are managing yourself or do not require full project management we can provide a project co-ordination and support service so that we can oversee our designs being implemented and offer you any help you may need.
We can look over architectural plans with you to help you iron out and decisions on layout, attend contractor meetings, visit showrooms with you or advise on ad hoc (& often unanticipated) decisions that you may need to make along the way.
We can also make regular site visits for the duration of your project to ensure that the design intent is being carried out correctly and that you have help at the critical stage where a lot of decisions need to be made, often on a tight timeline.