Is It Worth Reupholstering an Old Chair?
Old furniture is enriched by the history of the generations that came before, and new furniture quickly embraces the stories of the lives lived with them. Previously owned chairs take on the personalities of the people who sat there, and it can be hard to take the decision to replace the fabrics and fillings for fear of losing the memories you hold dear, but it is worthwhile.
It's rewarding to discover how re-loved furnishings can completely transform a space, and gain a whole new lease of life when covered in new fabrics. What's better yet, it's incredibly sustainable, personable and often cheaper compared to buying a brand new piece.
From a three seater sofa to dining room chairs, we share tips and advice on reupholstering furniture to suit your home needs.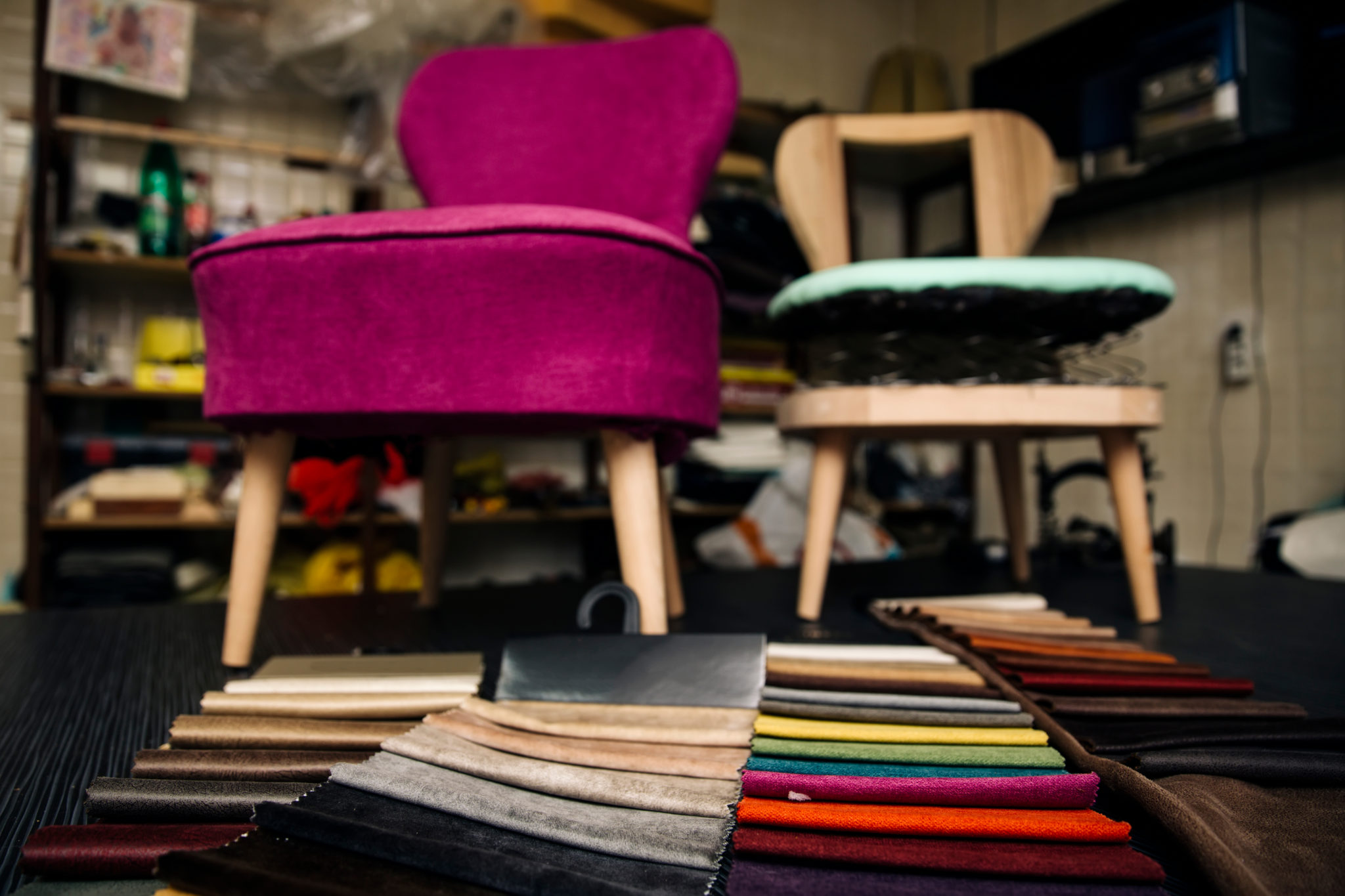 Out with the Old, in with the New
Before embarking on a project, check that the furniture is in good shape and that it's solid and sturdy. It's harder and more expensive to reupholster chairs for example if the frame is broken or has loose joints. We recommend to research first and ask your local upholsterer for advice and quotes before beginning. Whilst reupholstering can be a DIY project, depending on the complexity of the job, finding a well-reviewed upholsterer is always a good idea.
As reupholstering is done by traditional methods, i.e. by hand, it can be a very meticulous job. that require the right tools. The cost to reupholster will vary depending on the quality of the furniture, as well as what you want to achieve with it. Sometimes reupholstering chairs may need new foam and padding, or an entirely new frame and spring work, which adds to the cost.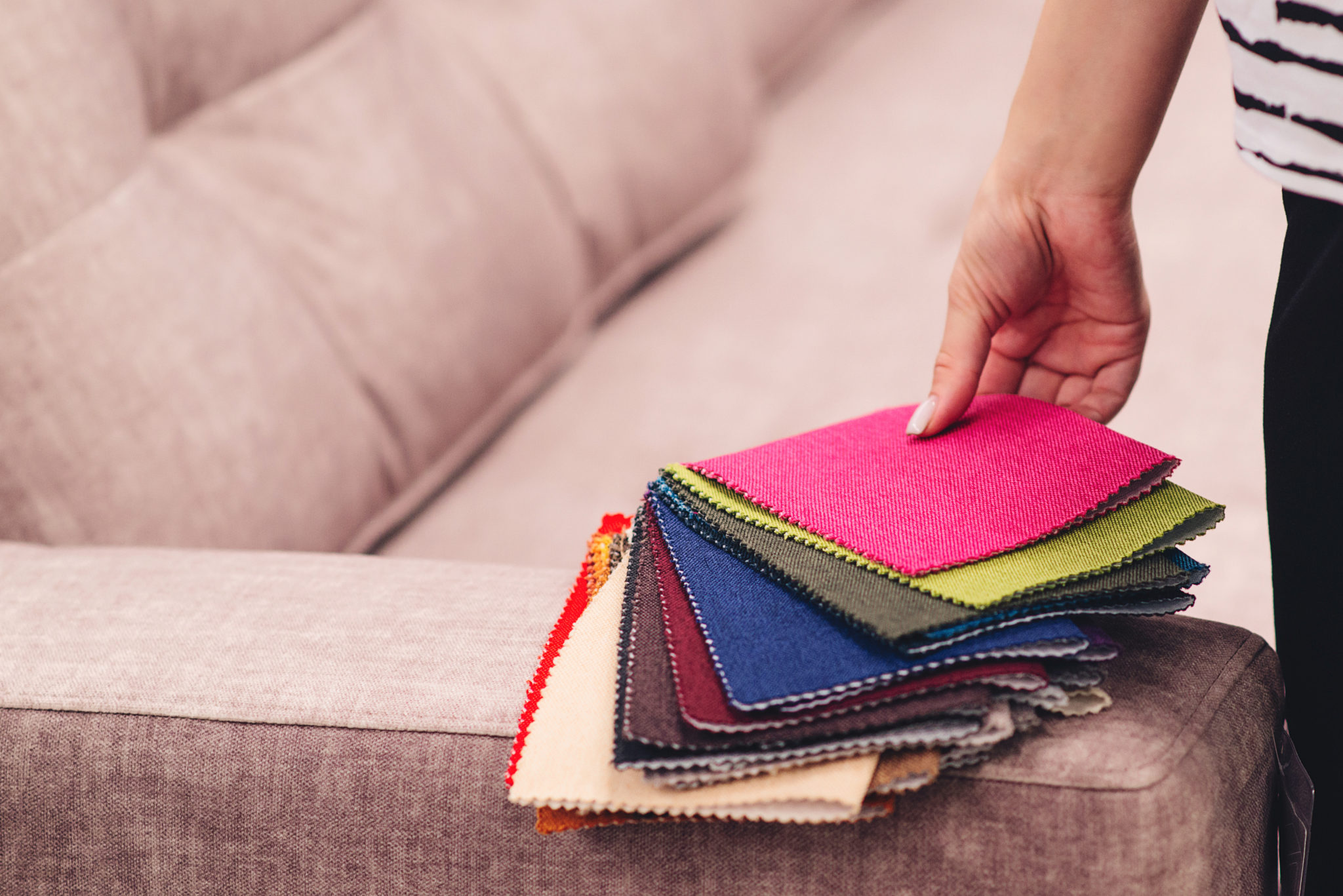 Finding the Perfect Fabric
Choosing the right type of fabric for upholstery is just as important as finding a style that suits your home and needs. They can either match the original fabrics, or be something entirely new. It's a good idea to buy extra fabric to allow room for error if you are doing it yourself.
Aiming for a lifespan of at least 5 years for upholstery is reasonable, considering the cost of furniture. A thicker, slightly more robust and higher quality fabric can really help with the finished look of a rounded or wing-back chair for example. Looking for fabrics that have at least a 20,000 Martindale rub will ensure your upholstery will last well.
Velvets are particularly popular – bright jewel colours, luxe textured, neutral velvets, and contrasting piping. Textures are interesting: tweeds, linens, and padded sewn fabrics. Faux leathers overcome the environmental issues associated with leather processing and come in a huge range of colours and patterns.
We recommend to avoid using thin cottons and linens with a loose weave. Whilst they're a beautiful fabric for curtains and chair cushions, on a piece of furniture that requires the fabric to be in tension (like a rounded back chair), these types of materials can pull the fabric out of shape and make the stitching visible.
Your local upholsterer can also help with sourcing and picking out the right type of fabric for your furniture, as well as how much you'll need. For example, three seater sofas on average require between 12m – 16m of fabric, and depending on the quality and brand, the cost can change.
Featured Reupholstering Projects
There are lots of ways a chair can be reupholstered, inspired by different styles and eras. Our designers at Decorbuddi have years of experience and knowledge with reupholstering chairs and other furniture. Here are some of our projects that we hope will inspire your own.

Mid Century Modern Style Chair ~ Family Heirloom
This old wing-back chair (pictured above) had been in the family for as long as Decorbuddi, Debbie, could remember. It had been her Father's and although it had a great deal of sentimental value, it was covered in a colour that did not appeal, and had certainly seen better days.
For the project, she chose a Clarke & Clarke Kingfisher Blue velvet and Georgie transformed the wing chair instantly with her upholstery skills. It has become a favourite piece for a whole new generation.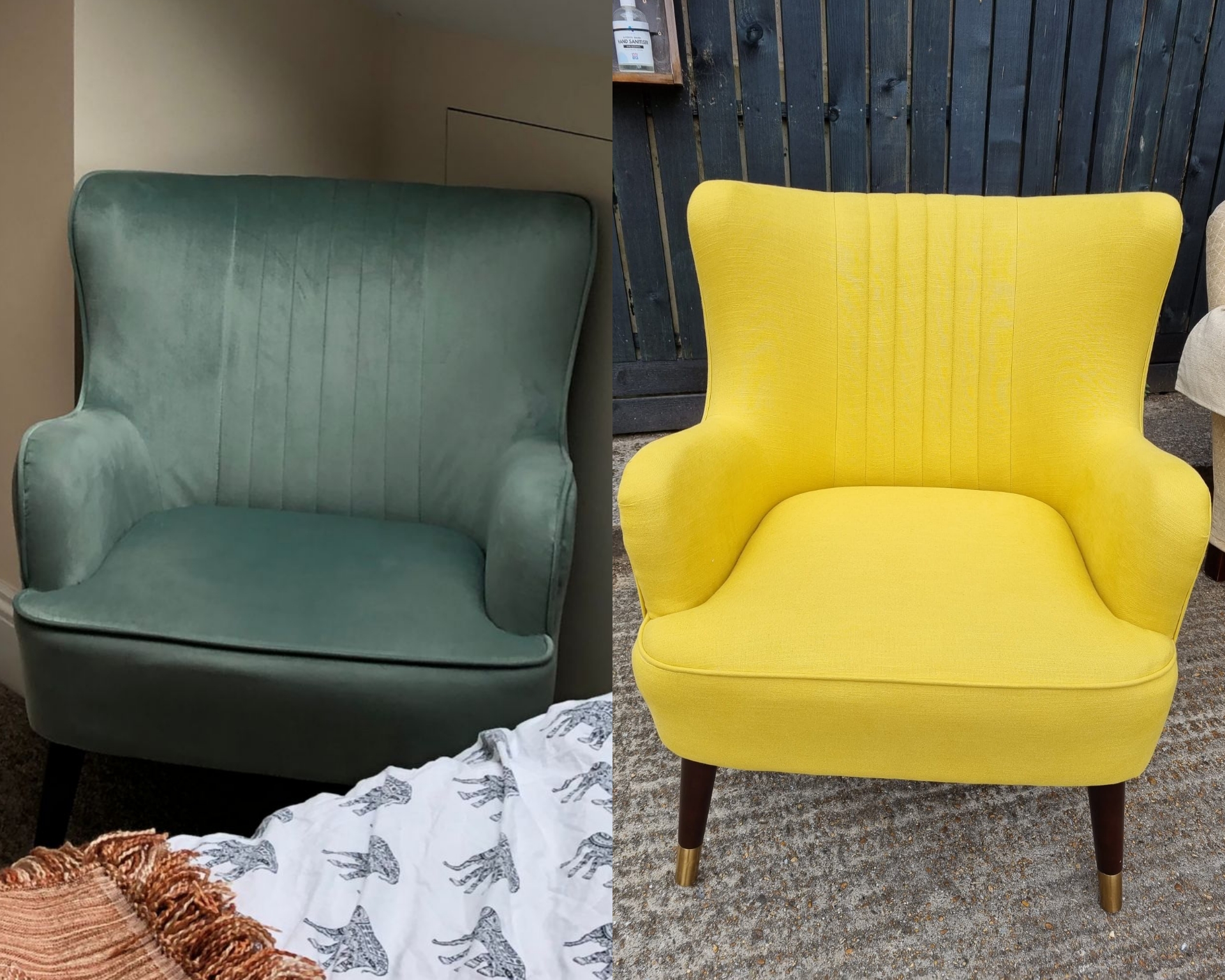 Cheerful Chair Transformation ~ A Change of Colour
Decorbuddi Jenny's project entailed a loft bedroom renovation on a budget, and to help make it guest-worthy. The clients already had a fairly new, small chair which they liked the shape of but not the fabric colour.
Jenny suggested having the old covering changed to a cheerful dandelion yellow Juno fabric, to tie in with the new wallpaper they had applied. It was worth spending time to make a small, yet impactful change – now it looks like a completely different chair that the clients were delighted with.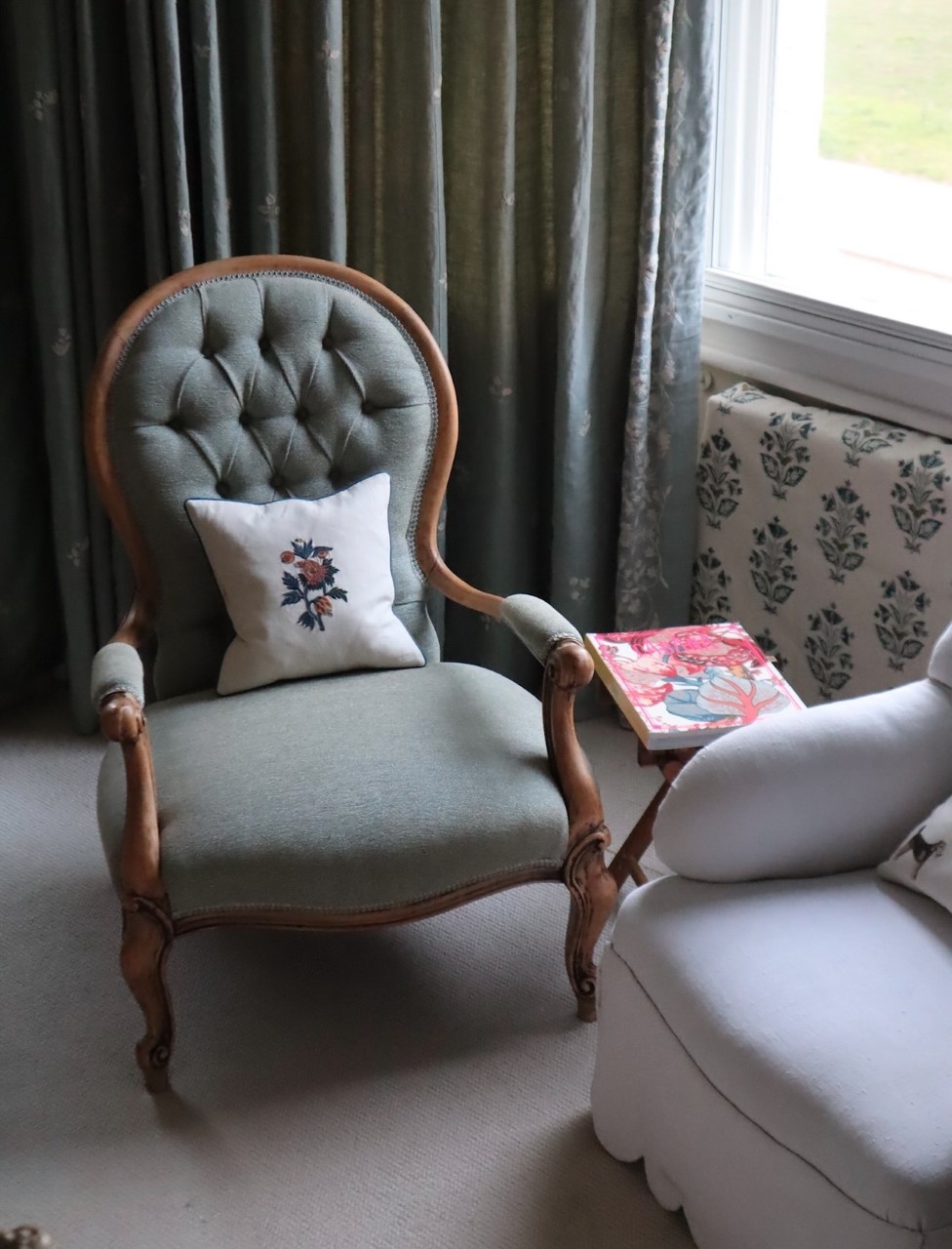 Beyond Interior
Do we think it's worth reupholstering an old chair? With sustainability and upcycling antique furniture set to be a huge trend in 2022, now is truly the perfect time to save and reupholster furniture you have or can locally source. It's a great way to keep your interior environmentally friendly, whilst still being stylish – so instead of throwing away your old chairs, why not breathe new life into them and create something that is both unique and eco-friendly!