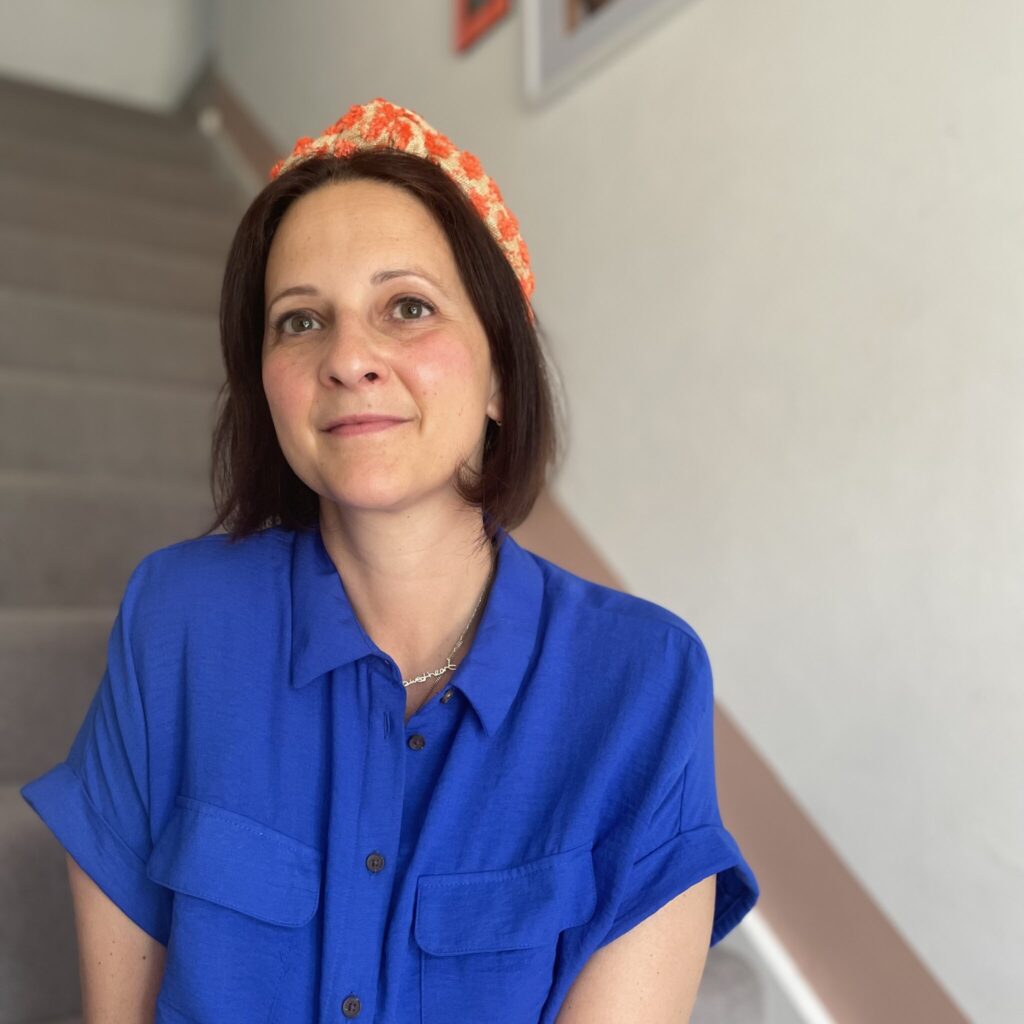 Surrey Interior Designer Christiana Wilkins
Christiana has experience in both residential and
commercial design, and always puts the client at the
centre of her work.
From the challenge of a complete
renovation, to aiding clients with progressing their
own design ideas, Christiana values authenticity- with
the end result being something joyful and meaningful.
She lives in Pyrford, near Woking, and works with
clients across Surrey and London.
About Surrey Interior Designer Christiana Wilkins
Christiana spent 18 years in the UK fashion industry before re-focussing her creativity in the world of interiors, graduating from The British Academy of Interior Design.  She is an advocate for colour and pattern, and the role it can play in helping clients to express their personality in their home or office, sparking joy, improving their sense of wellbeing and quality of life.
"We aim to create a cohesive design scheme that meets the brief and then goes beyond what was initially imagined. The end result should delight our client and create a space that is uplifting to live in."
Christiana's work includes both residential and commercial projects, including the redesign of the Anthrobotanica Clinic in North London in North London. A hugely transformative project, in this case the objective was to create a space that did not feel clinical or medical, but luxurious, warm and serene. Use of differing fabrics was important, as well as metallic elements and vibrant colour in kitchen, bathroom and both office spaces.
As a hard working mother of two herself, Christiana takes a practical approach to every project, ensuring that aesthetics and functionality combine to create the best interior design.
Christiana is based in Surrey and works with clients in Surrey and London.
Client Testimonials:
Interior Design of a Weybridge Apartment:
"I was delighted to work with Christiana to inject some personality and vibrancy into my newly bought light and airy, but drab, property. I wanted to create a mix of mid-century modern and a Japanese vibes, and she was instantly on my wavelength – matching some of my own ideas with, bold and creative suggestions. The result is perfect! She's a pleasure to work with and really delivers the brief" Jack
London Bathroom Renovation
"Christiana was brilliant with creative suggestions when I approached her to help me add personality to my guest bathroom. We went with the jungle vibe she suggested and are so glad we did- everyone comments how gorgeous the space is!" Nicola
More About Surrey Interior Designer Christiana Wilkins
To find out more about Surrey interior designer Christiana Wilkins or to discuss your own home project please do not hesitate to get in touch.
Photo Credit: Alexandria Hall Photography