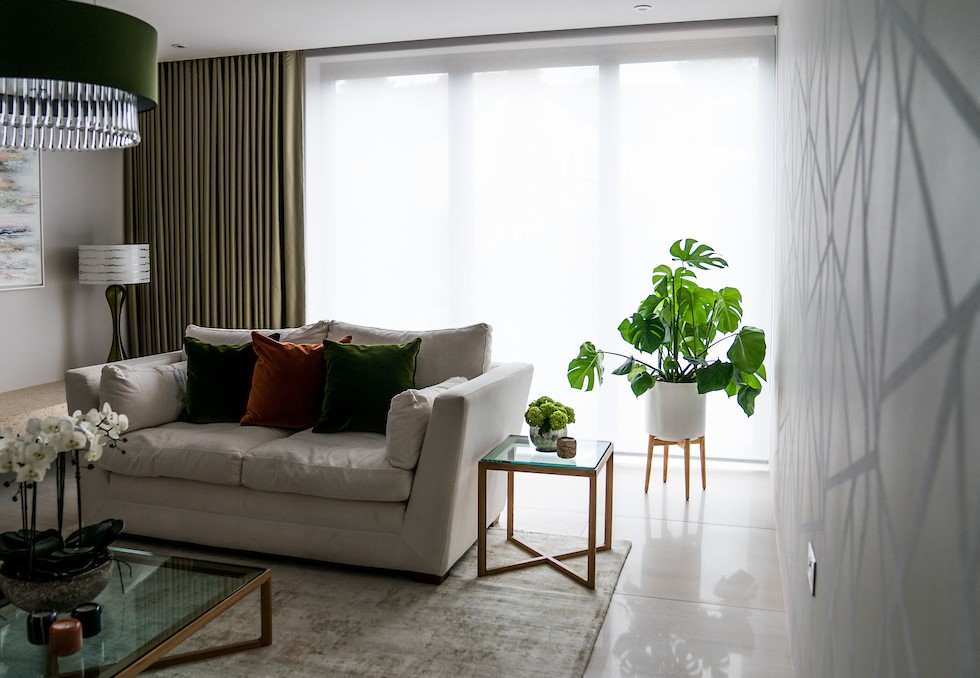 Window Designs for Contemporary Homes
Until recent times the main function of curtains and blinds was to keep the warmth inside during winter months. With improved heating and energy efficient glazing systems, window designs for contemporary homes are more about enhancing light, privacy and styling.
In this feature for Time & Leisure magazine we were asked to share some of the trends that we have seen in our window designs for contemporary homes.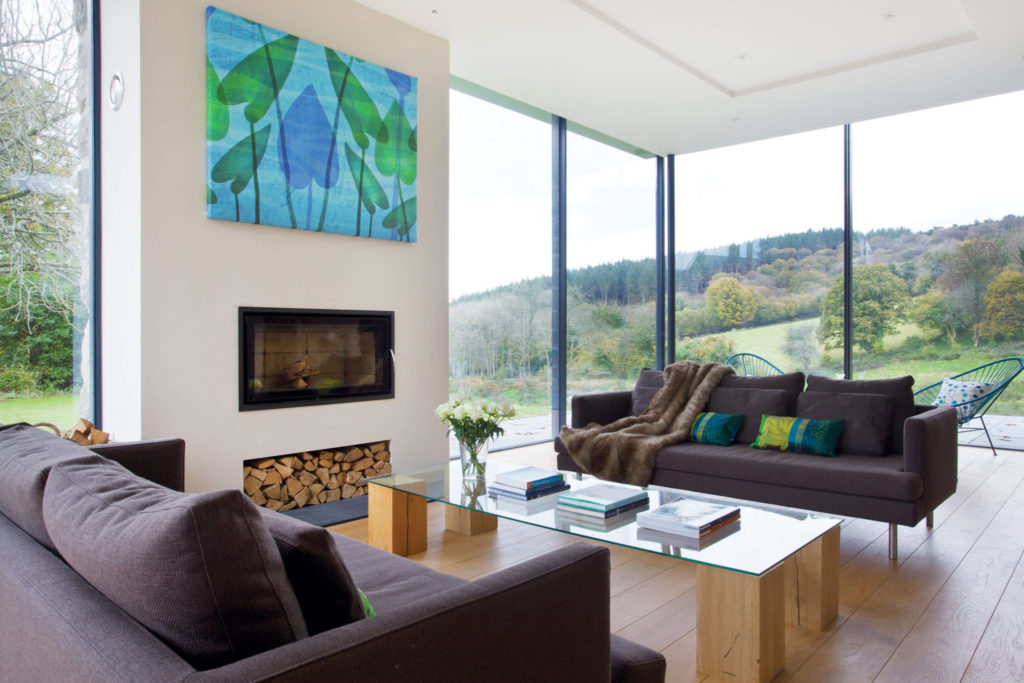 Indoor Outdoor Invisible Design
The trend for opening-up the back of our homes with bi-fold or sliding doors continues. With more time being spent at home and the threat of lock-down ever-present, creating an indoor-outdoor haven has become even more desirable. The addition of an invisible wall of floor to ceiling glass brings the garden in and creates a feeling of natural tranquillity. It also causes a dilemma about how to dress this area.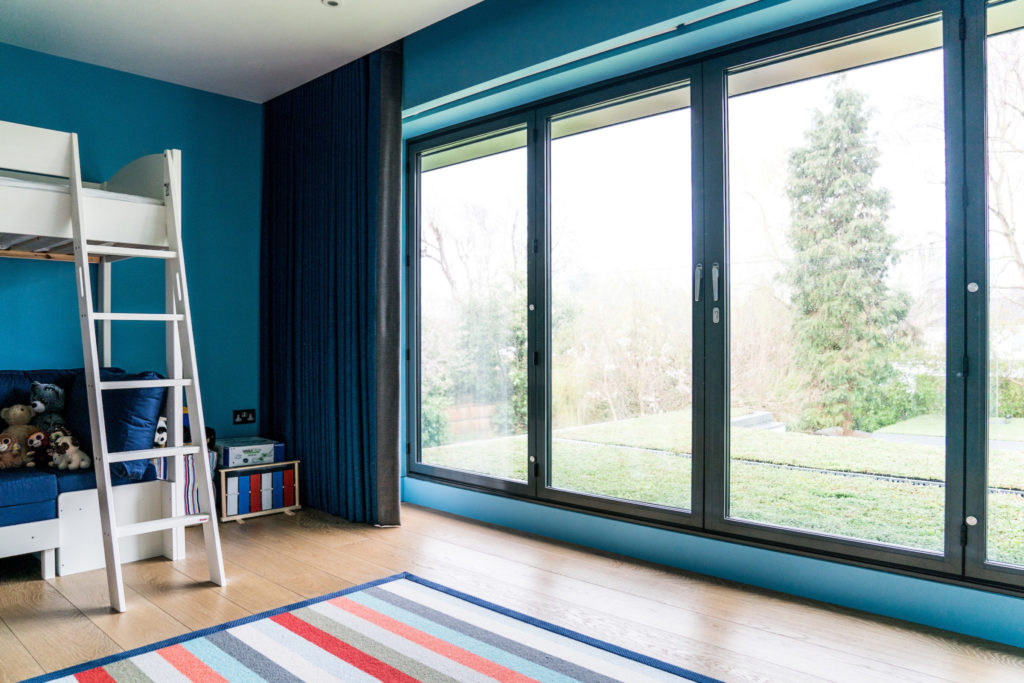 Large areas of glass increase the need for temperature control and a means of ensuring privacy, but standard curtains and blinds can spoil the view, and the attractive clean lines of this open design. Choosing the right window dressing is crucial to maintaining the sense of light and space. Although Bi-fold doors peel away from their respective walls, without carefully considered window dressings you could be left with over-hanging blinds or curtains, shattering the illusion completely.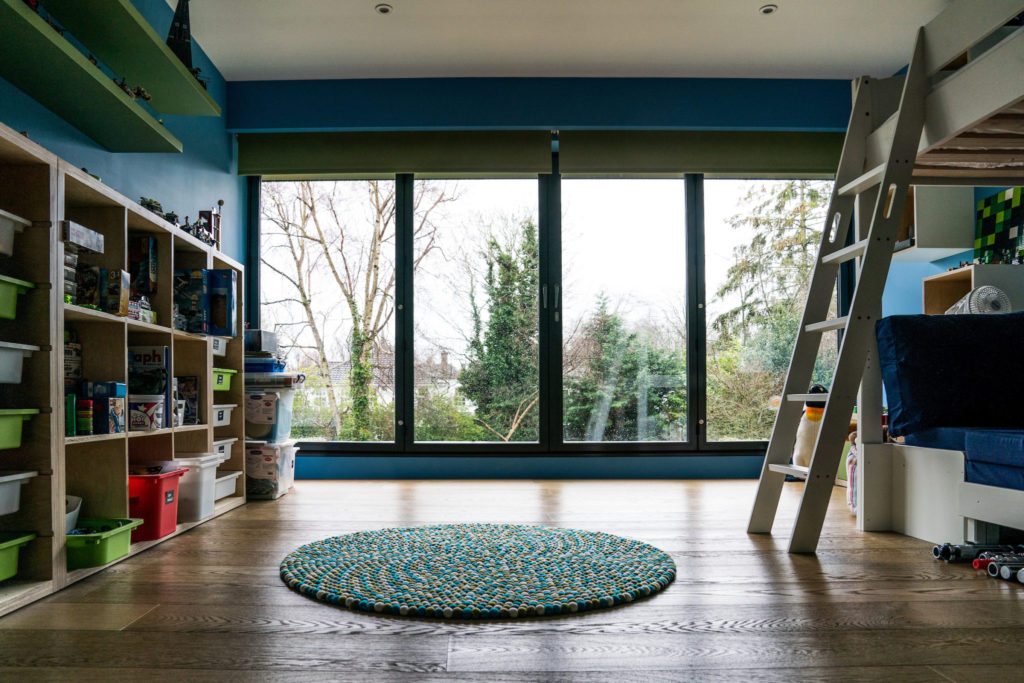 If you are at the beginning of your renovation project a clever solution is to create a recess in your ceiling to tuck away the curtain and blind mechanisms. Remote-control roller blinds remain hidden out of sight, to be brought down at the flick of a switch when you need shade during the day or privacy at night. Likewise, keeping curtains above the line of the ceiling leaves them floating, quietly un-noticed until you choose to close them.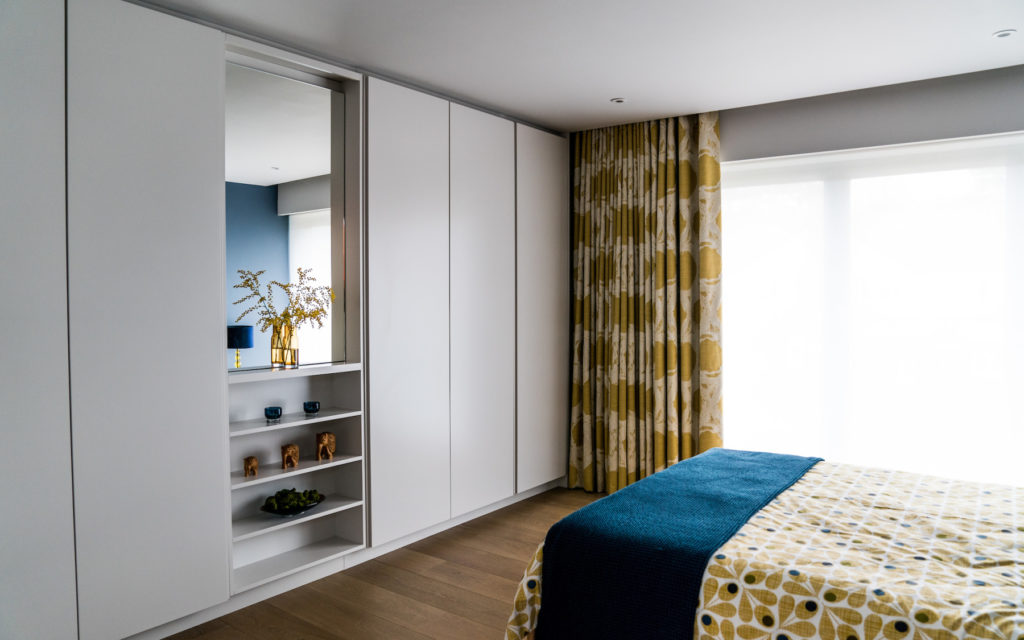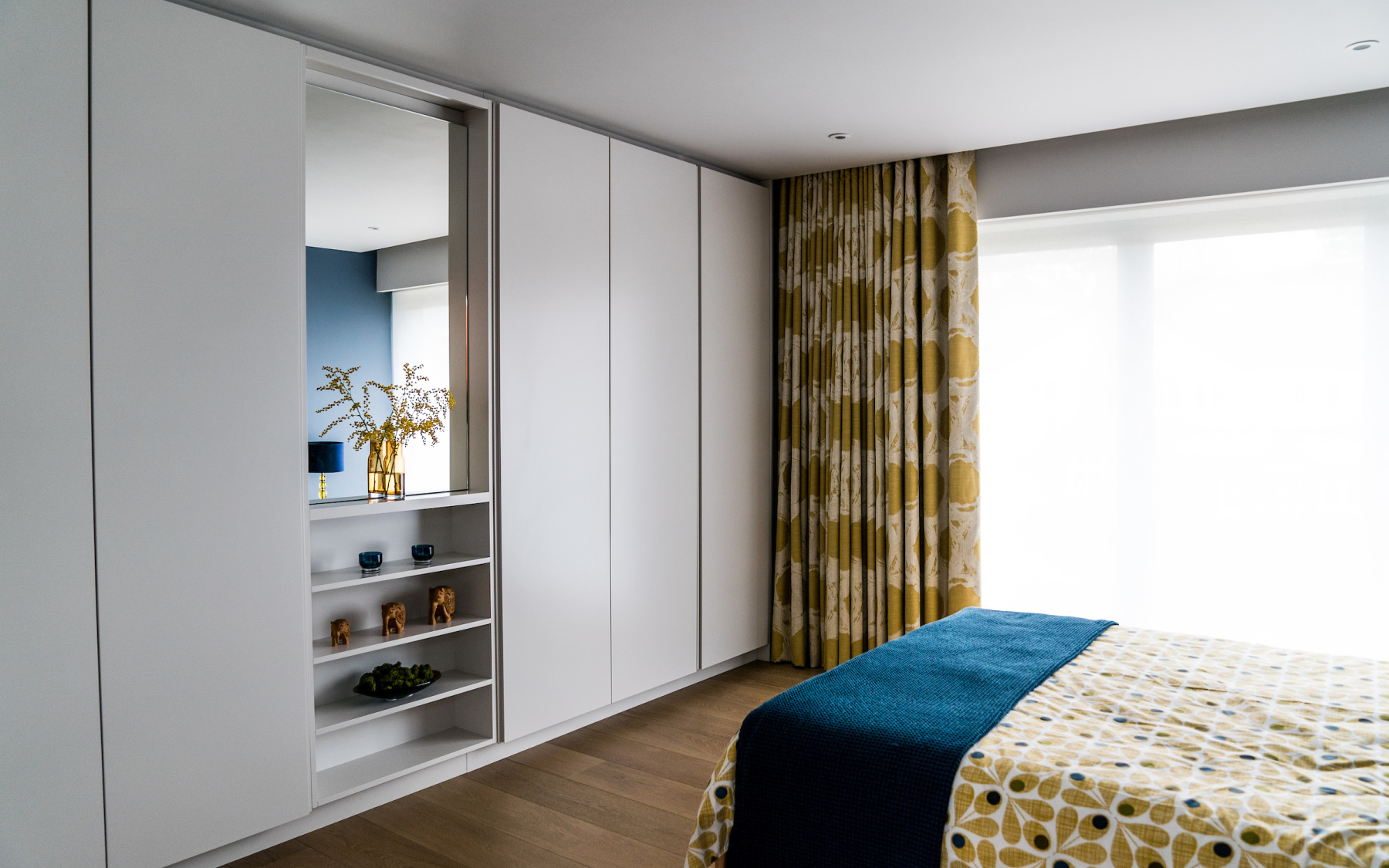 If the windows have already been installed, it is still possible to create the same effect by introducing a fake invisible pelmet out of mdf. Paint the pelmet the same colour as the wall and it will disappear altogether, leaving your beautiful curtains discreetly blending into the ceiling. Choose soft, hardly-there voiles to make the most of this scheme.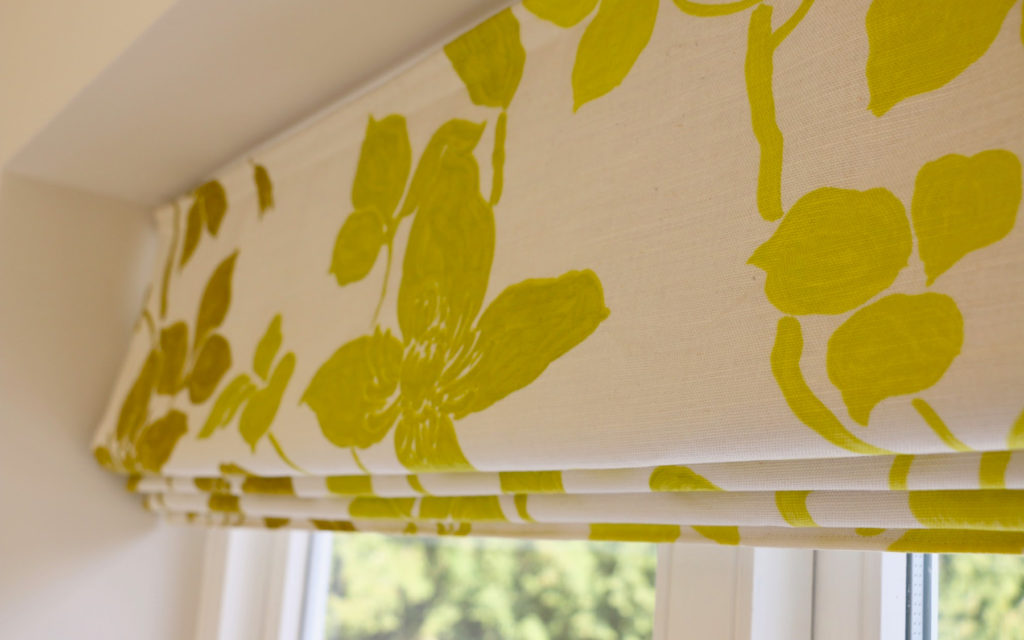 Fabric Feature Walls
At the other end of the spectrum statement walls are evolving into full length fabric feature curtains. Rather than vanishing into the garden they are chosen to make an individual style statement. The trend away from fitted carpets towards wooden floors and natural materials has left us looking for new ways to introduce more layers of cozy and comforting textures. Scandinavian chic interiors are at their best when they are carefully balanced with a selection of linens, rugs, cushions…. and now feature curtains.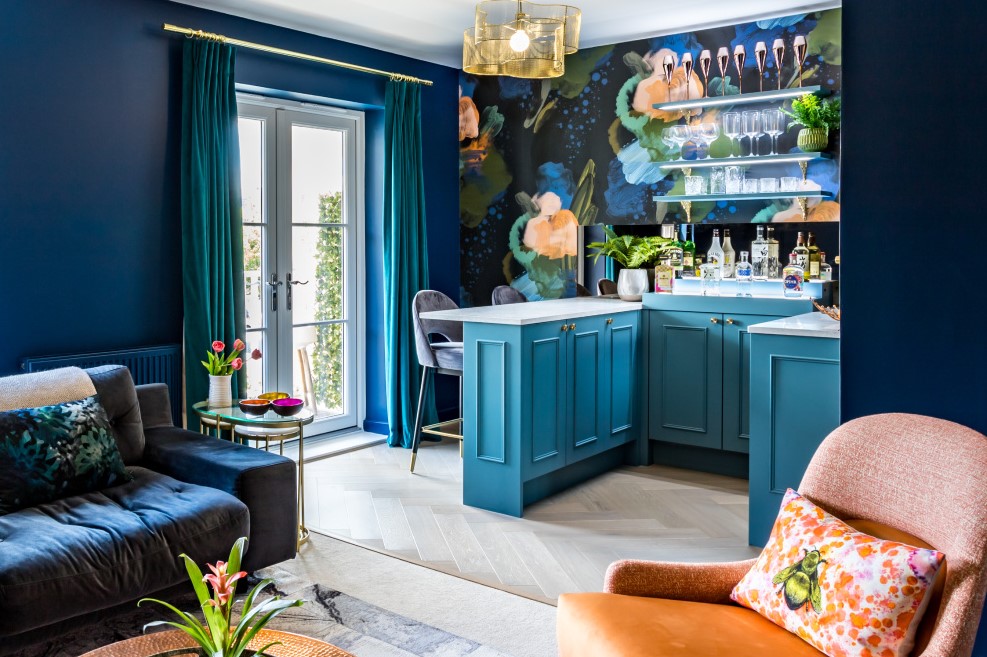 Functional and fun, wall-to-ceiling feature curtains create a statement, add warmth, and naturally improve the acoustics in a clutter-free environment. As personal as art and sculpture, a single colour bold velvet will totally transform a minimal, contemporary apartment whilst a multi-coloured weave in a variety of designs from botanical patterns to geometric graphics add life to the grand sash windows of a period property. Fabric, feature walls are not limited to traditional materials. Investing in gorgeous, thick, colourful fabrics creates impact but is only the beginning. Anything goes, with unexpected materials being used from micro-cord to neon PVC.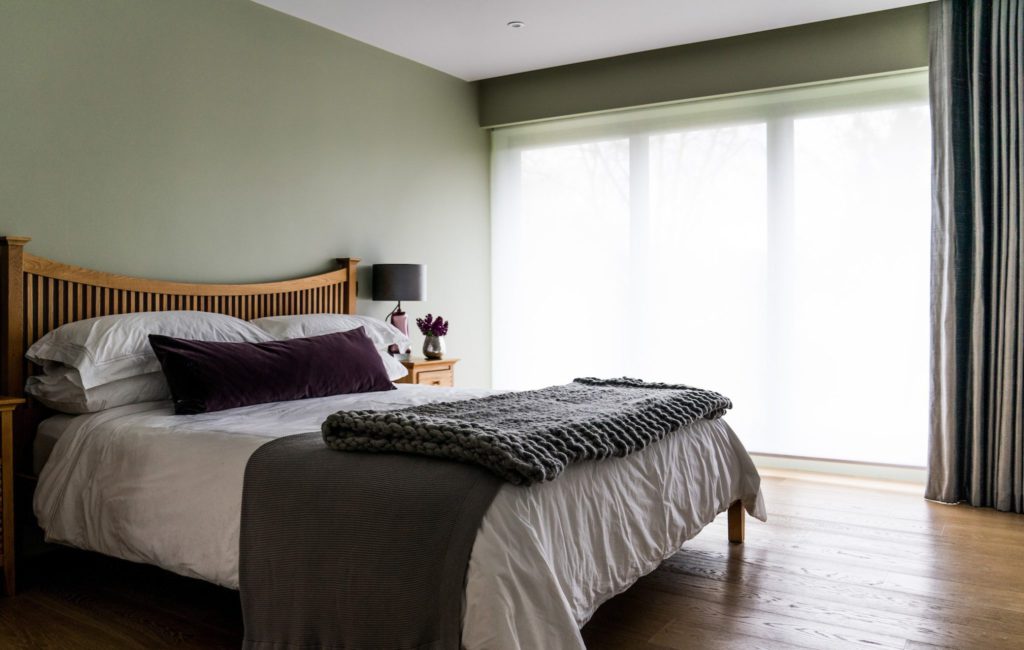 Luxurious Layering
Layering up for Autumn is not just for your personal wardrobe, but also for your window dressings. Whether it is a primeval attempt to protect us from the outside world or just a passing trend, right now we are in love with layering everything. Semi-sheer curtains peeking out behind thicker drapes not only look super chic, but also create a shimmer of light whilst maintaining our privacy.
Double tracks are a great way to create hotel-chic at home with a bottom layer of sheer combined with an elegant top covering of the main fabric design. A stunning decorative panel of a favourite fabric frames the window, adding a touch of luxury. When budget is an issue dress curtains are just as effective minimising the fabric requirement. They remain static whilst a plainer, more economic option is chosen for the larger quantities of the functioning curtain behind.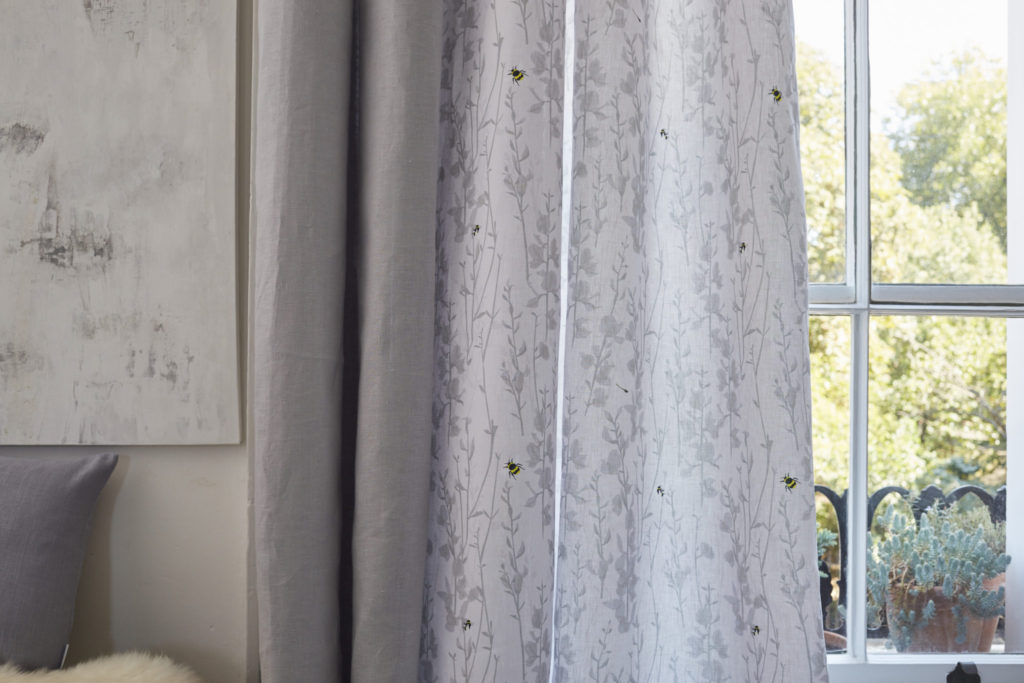 There are endless possibilities and combinations. Adding a variety of textures and structures creates intrigue and atmosphere, whilst solving any functional issues that are too much for one layer alone. Window dressings not only block out light, but also protect from UV rays that can bleach and damage wooden furniture and flooring. Patterned or plain window films are an easy solution, filtering light and providing privacy for street-level windows, combined with a choice of shutters, curtains, roller or Roman blinds. Layering is both practical and beautiful.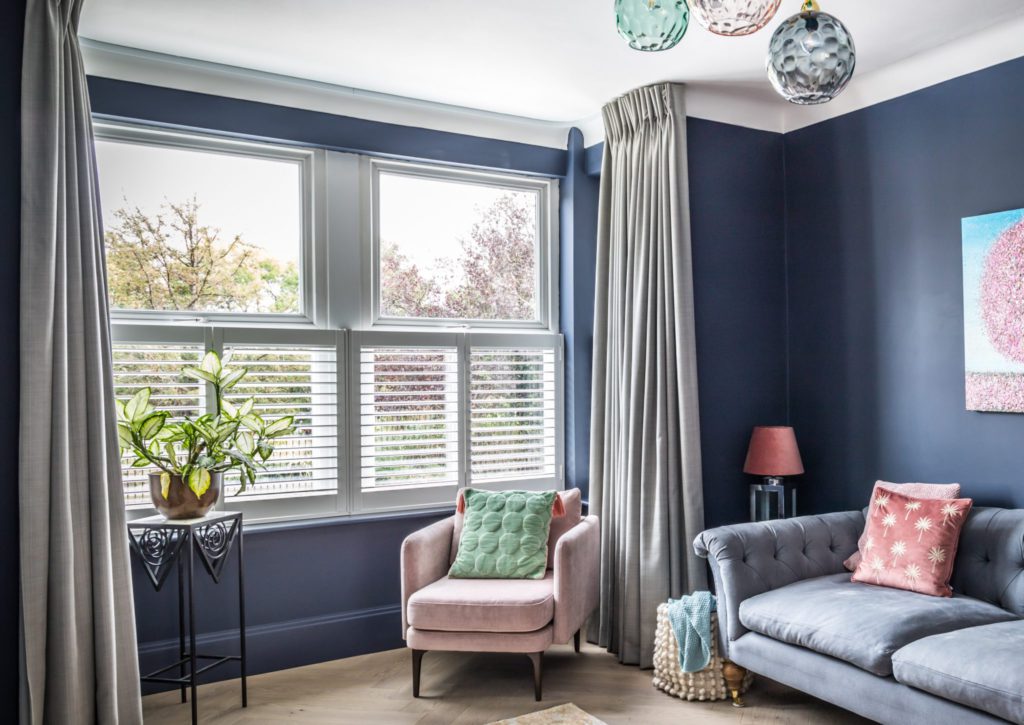 New materials bring an even wider plethora of styles and options. Bamboo, linen, and paper are just a few of the sustainable materials used to create innovative window treatments. Jute, a popular natural flooring material is now available for blinds. A long, soft vegetable fibre, it can be spun into strong threads, perfect for weaving and creating blinds. It also grows extremely quickly making it an incredibly efficient, renewable material. Established fabric manufacturers, are incorporating recycled materials, such as plastic bottles into their processes, creating fabrics which are tactile, durable, and kind.
Written by Jackie Hoyte.
Featured Decorbuddi Images from projects by: Nikki Rees, Debbie Hannah, Amanda Delaney, Ann Jackman and Jackie Hoyte
Photo Credits: Malcom Griffiths and James Paxton
Discover more inspiration here