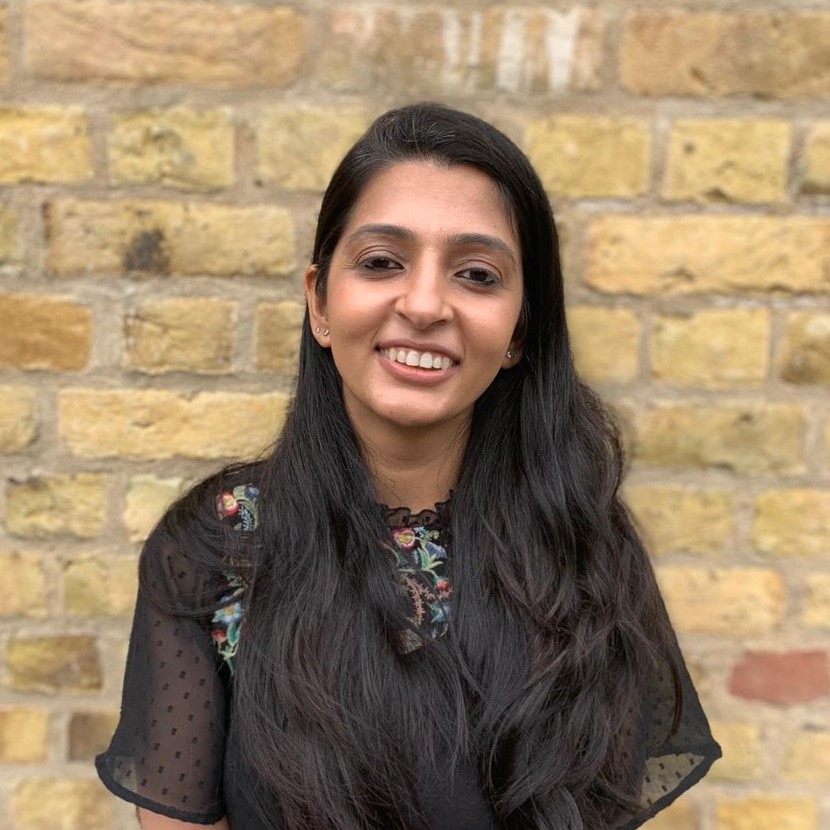 Anita Lalwani
Located North London, Anita works with the Decorbuddi team to provide the full range of Decorbuddi services across North, West, East and Central London and the bordering counties of Buckinghamshire and Hertforshire.
In addition to her UK clients, Anita also works in Asia, with a portfolio of both residential and commercial projects.
"Watching a space transform and come to life gives me a great sense of joy, i have always thought of design as a tool to enhance not just the space we live in but also to allow a better and more efficient lifestyle
About Anita
Based in North London, Anita is a qualified architect and interior designer, with over 10 years of experience, She works in the UK and Asia, with both residential and commercial clients for a diverse range of properties, from private homes to restaurants and offices.
"Watching a space transform and come to life gives me a great sense of joy, i have always thought of design as a tool to enhance not just the space we live in but also to allow a better and more efficient lifestyle. Whether it is a commercial or residential space, combining form with function and coming up with unique bespoke solutions for my clients has always been my priority. I take great pride in designing not only the interiors of the space but also creating bespoke pieces of furniture and decor to suit the needs and aesthetic of the client."
Recent projects include:
Family Residence, Twickenham, London(1900 sq ft): The clients brief was to create a side and rear extension which would maximize the space but also provide more light into the property. The main challenge with this project was the design of the roof over the extension as the roof had to merge with the existing in a precise manner to avoid causing any light from being blocked over the neighbouring property. We designed the roof in 3D so as to ensure the 25deg rule was met and the neighbouring properties would not be affected. Work included providing a complete set of drawings, for planning permission. This was granted, without amendment.
LEVC, Brewery Road, Islington (4284 sq ft): The London Taxi company was making a big shift in the design and manufacturing of their cars from fuel to electric and as such the office space required an overall makeover to match the new ethos of the company along with a more efficient design for the back office functioning. Initial design ideas included having an open floor plan for the front area with bright fresh wall colours to give it an all new look. Furniture, plants and accessories to bring life and colour to the space. The back office was redesigned with ergonomically sound desks to better fit the space along with storage solutions.
The London Jukebox, Islington, London(3369 sq ft): A live music centred restaurant serving up tapas style small plates. This space required a complete rework, including relocating the kitchen from ground floor to basement. The client wanted a space that would be known for live music, as such required a fun and vibrant design. The live music stage was located in the centre with the existing brick wall being exposed to provide the perfect drop back. The main challenges were to create a space that would be acoustically sound and yet aesthetically pleasing. Most of the furniture in the restaurant was upcycled from existing furniture, including the bar that was made from recycled timber and metal mesh giving the space a rustic yet edgy vibe.
Luniya Residence, Bangalore, India(1800 sq ft)(Ongoing): An apartment located in a high rise new build in India, required to be designed for occupation by a young couple. This client brief was to create a space for them that would reflect their personalities and be the perfect first home. All the furniture and joinery was custom designed and built on site including wardrobes, beds and kitchen cabinets. The house was designed to have a spacious and open feel to it with a neutral colour palette and modern sensibility. The lighting design for this was a challenging one, as it being an apartment the false ceiling was already in place, we created a layer of cove lights and some pelmet lighting to give the space an additional layer of mood/ambient lighting.
Testimonials:
Islington, Interior Design & Project Management
"I was half way through a renovation and realised I needed to bring in some design assistance. Anita from Decorbuddi got on the case and was able to assist straight away with some initial urgent tasks. The turnaround time was really impressive as we were in a time crunch situation. She then went over and above with the design tasks – there are so many things I never would have thought about unless she'd mentioned. She also assisted with project management which made my life a lot easier. And the price was very reasonable considering the amount of work done. Can't recommend Anita / Decorbuddi enough!"  Cameron
Maida Vale, Interior Design
"Anita was extremely helpful and patient answering my thousand questions and iterations. Professional, prompt communication and a genuine desire to make things right. Happy with the outcome and would recommend." Florin