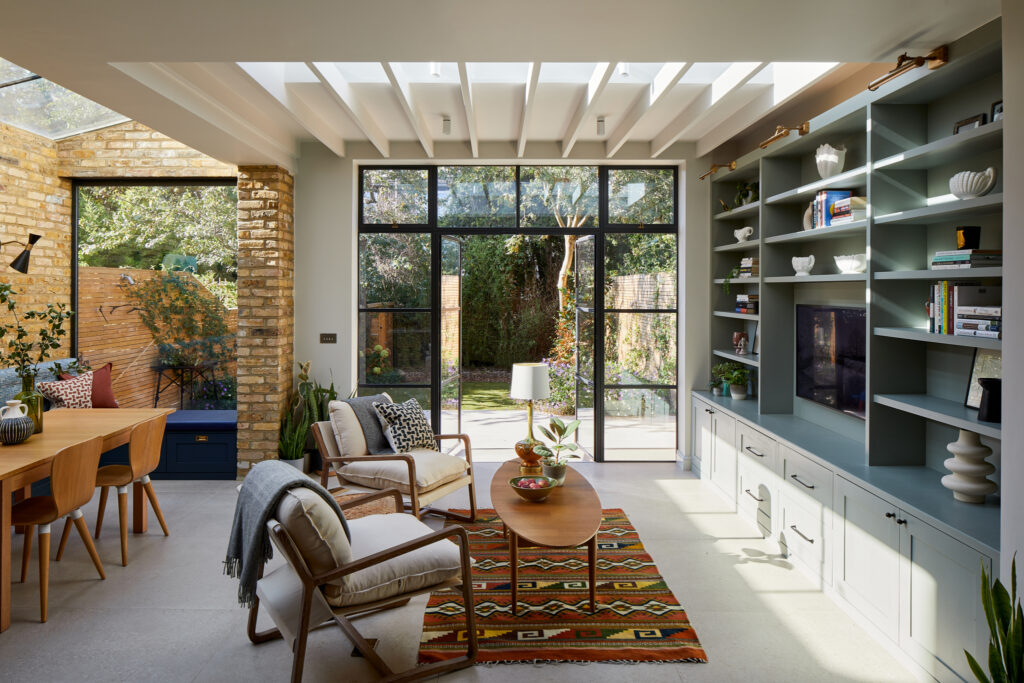 Contemporary Victorian Interior Design
We were briefed to help our clients to modernise this handsome Victorian property. Victorian properties have stunning high ceilings, stained glass details and sash windows. They also tend to have narrow hallways and multiple small rooms. The vision was to combine the beautiful proportions with a reconfigured layout and modern aesthetic to create a contemporary Victorian interior design.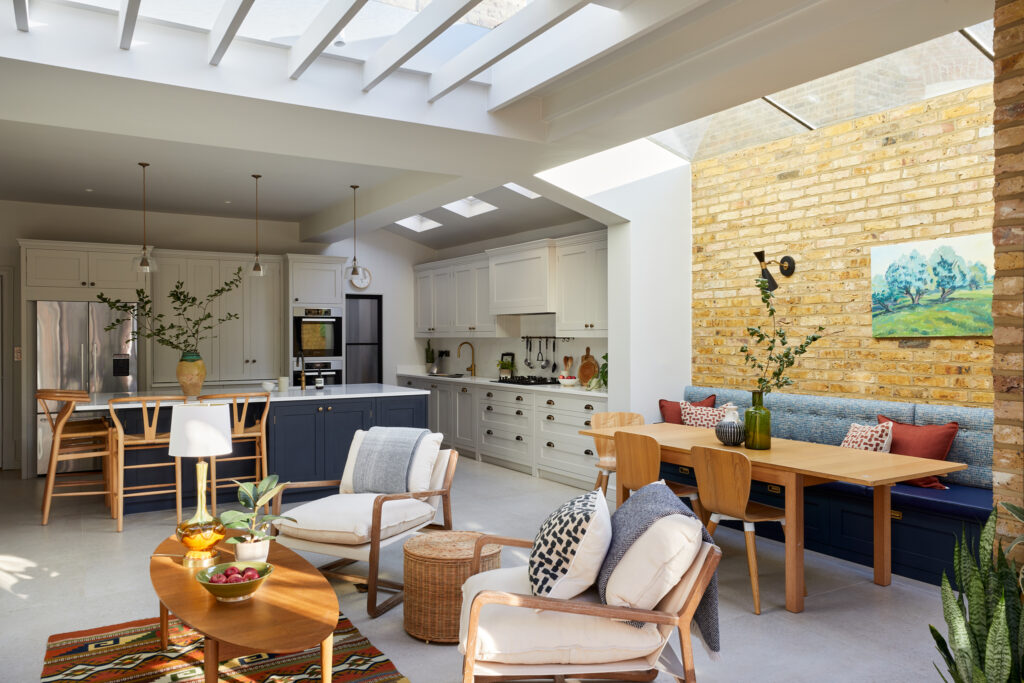 Rear Extension and Side Return
The property benefits from a beautiful Victorian frontage with stained glass and bay window. The design gradually becomes more contemporary towards the back until you reach the new rear extension and side return. This addition enabled the small kitchen and separate dining areas to be opened up into a free flowing space suitable for the needs of a modern young family. A new utility room was added conveniently located behind a sliding Crittal door at the back of the kitchen.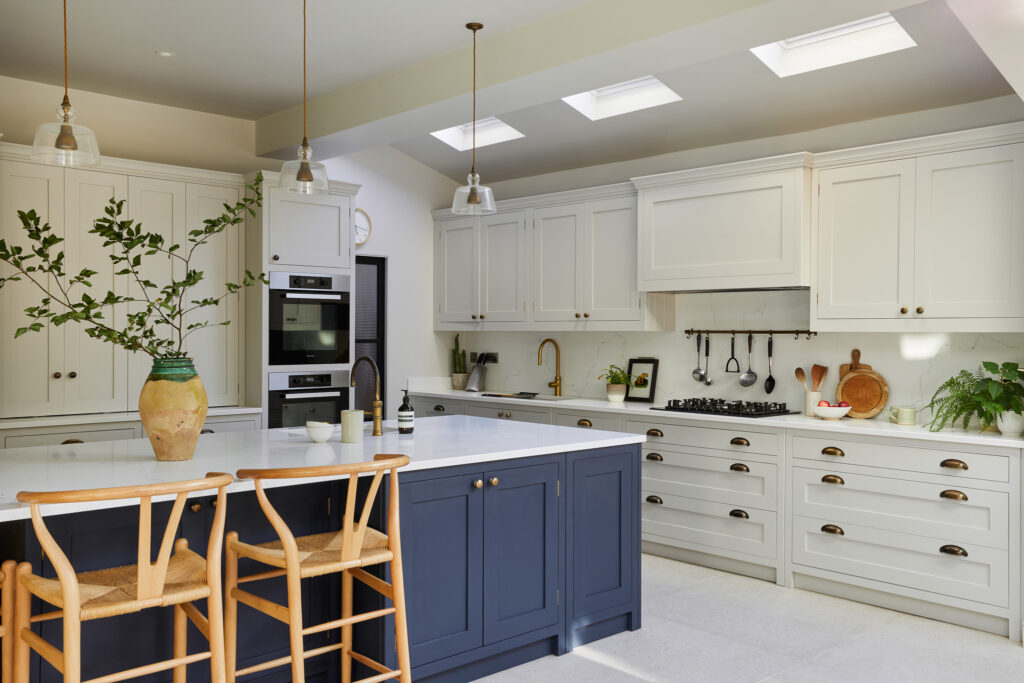 Natural Colour Palette
Our brief included interior design ideas throughout the house, space-planning, colour palette, lighting, bespoke joinery, furniture, soft furnishings, Crittal door design, art and styling. We chose a beautiful restful blue and green colour palette with touches of warm terracotta to sit comfortably on the grey-toned neutral base and mix with natural materials in the furniture, fixtures and fittings.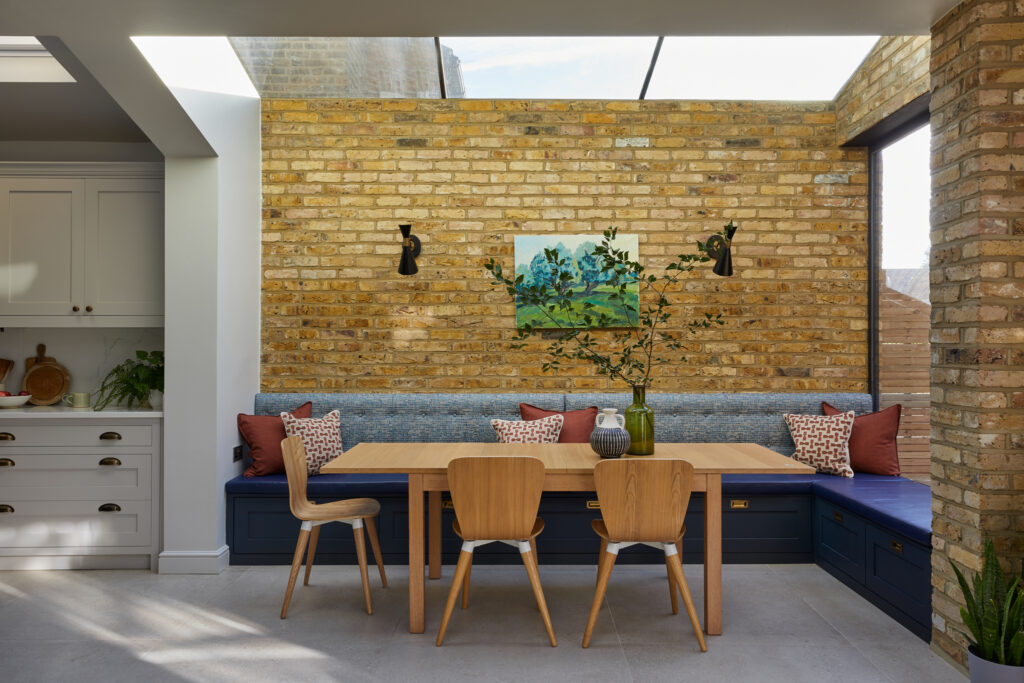 Bespoke Banquette Seating
We designed bespoke banquette seating in the nook created in front of the new picture window, overlooking the garden. Flooded with north-facing natural light it is a fabulous flexible space for family meals, working from home, children's games and study. The architect carefully incorporated both yellow and red London Bricks as a nod to the Victorian heritage.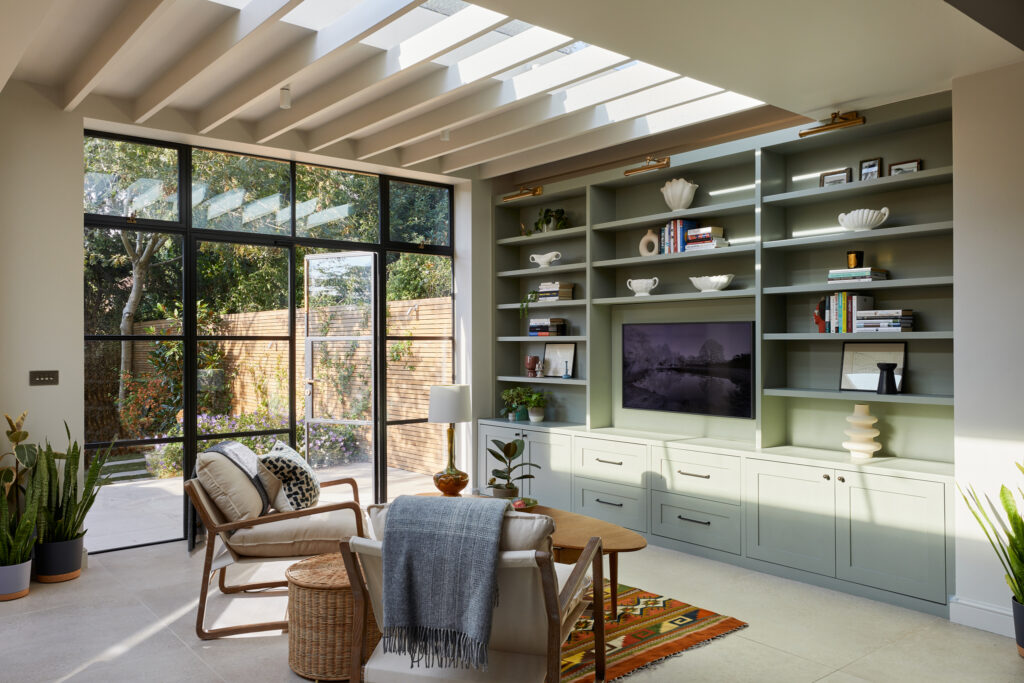 Classic Contemporary Storage
We chose large format porcelain tiles flow out through the Crittal style doors into the garden, connecting the interior and exterior spaces, linked by indoor plants and the green colourway. We designed bespoke storage in a classic contemporary style. The TV is recessed. A mix of shelf, cupboard and drawer storage was beautifully crafted by our preferred trade partners to house decorative items, books, children's toys and games.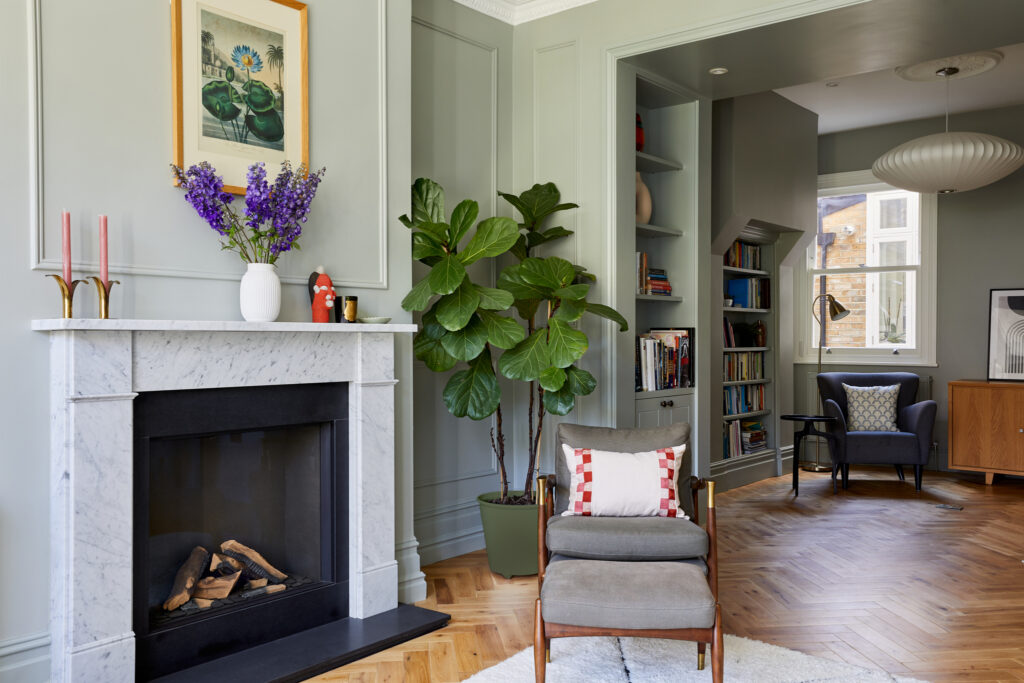 Traditional Modern Reception Design
The two front reception rooms were opened up into one space. This allowed space for the piano, tucked out of space, a quiet social space and reading room.
Fitted carpets were lifted and beautiful parquet flooring laid. The heavy fireplace and mantlepiece were replaced with a cleaner more contemporary design that works equally well with the Victorian heritage and modern aesthetic.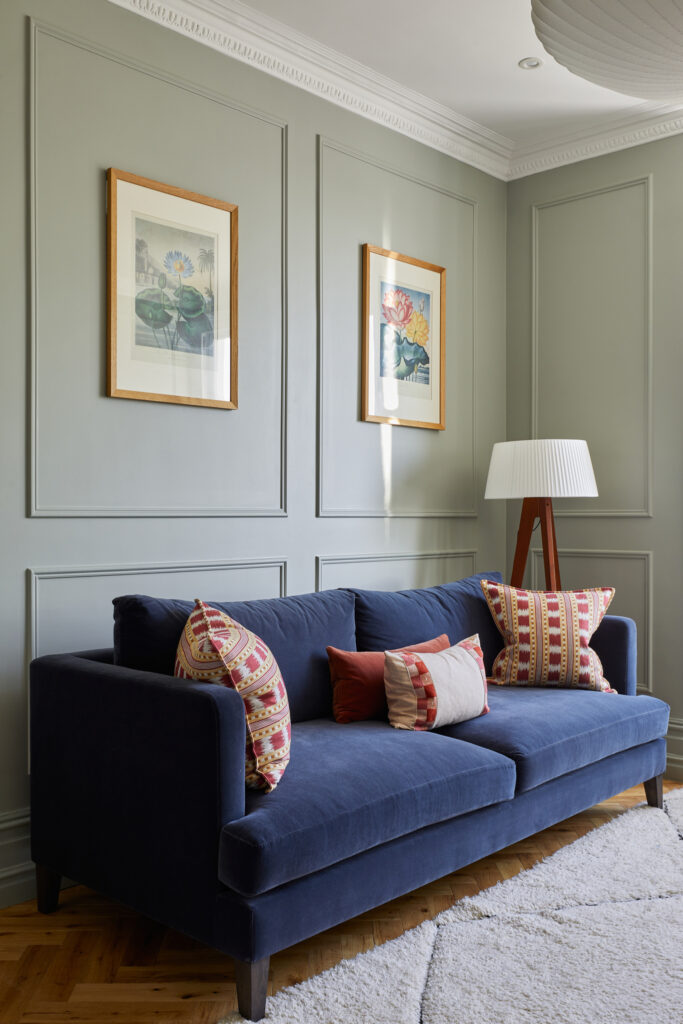 Art and Styling
Contemporary mid-century style furniture, textured rugs modern lighting and soft furnishings sit comfortably below the high ceilings. A final finishing touch is the addition of beading to create a traditional panelled effect and artwork.
Contemporary Victorian Interior Design Credits:
At Decorbuddi we work as a team with our clients, colleagues and trusted preferred suppliers, each and every one contributing to the successful delivery of the project.
Decorbuddi Interior Designer: Jessica Jones
Photography: Chris Snook Photography