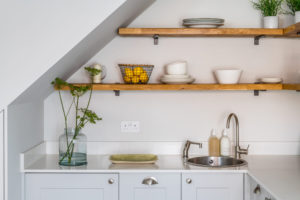 Adding the final touches
For newly built or freshly renovated properties that have been updated to sell or rent our home staging service can make all the difference for a quick turnaround. We can design the spaces and organise furniture rental packages and 'dress' the rooms, allowing prospective tenants or purchasers to visualise the space, how to use it, and most importantly, appreciate its value.
For your own home we often start with a declutter. We can help you finesse a new or redesigned space, either styling with items you already have or by sourcing a few key pieces to make your home feel well pulled together, organised and refreshed.
Want more information? Read about our past projects here.