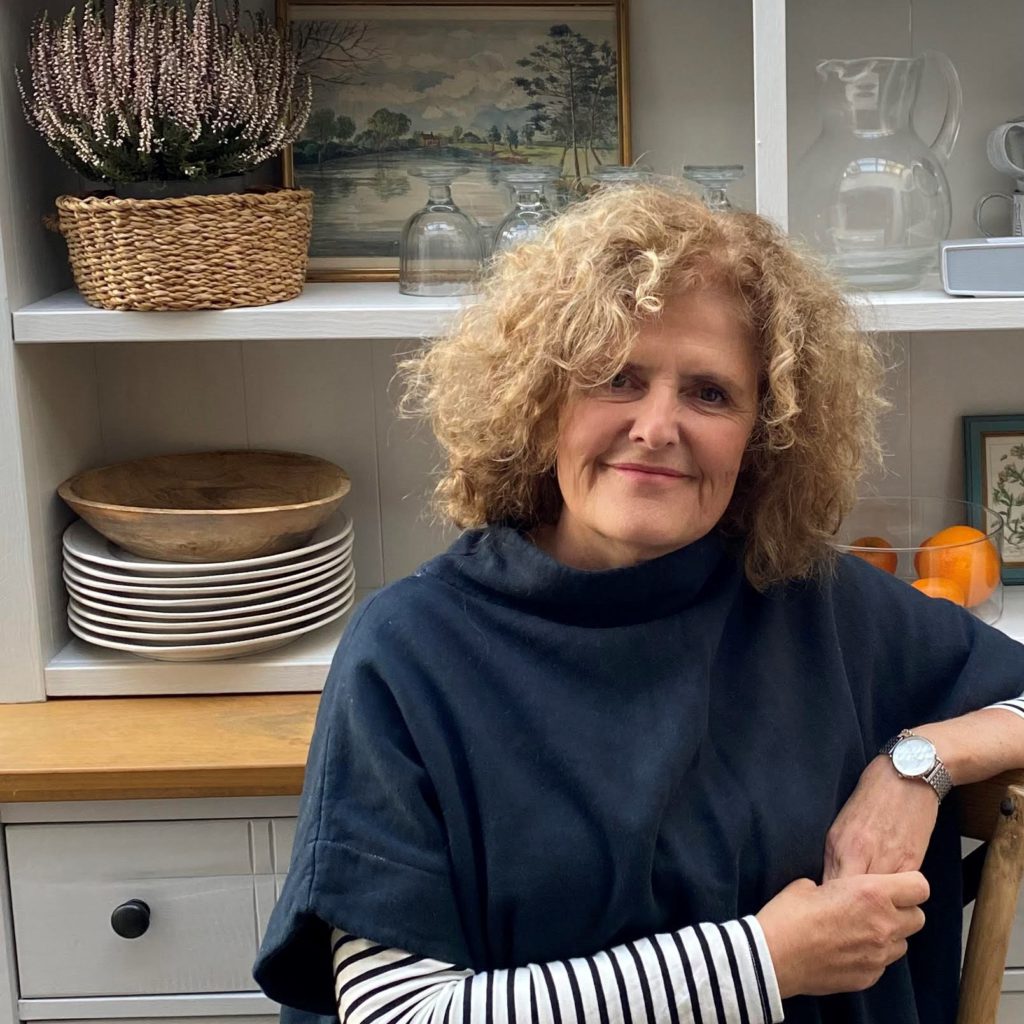 Jo Miller
Working across the Cotswolds, home counties and London, Jo has more than twenty years' experience of interior design and home build projects.
Regularly featured in the press, she has developed an enviable reputation, grounded on her understanding of how to bring a house back to life and help it thrive.
"I work with my clients to bring out the finest aspects of their home, whether a historic property or new build."
About Jo
Starting her career, more than twenty years ago as a curtain maker and upholsterer, KLC qualified Jo Miller, has been renovating and rebuilding properties most of her adult life. She has numerous whole house projects under her belt and enjoys the satisfaction of helping clients with total renovations, reinvigorating properties to begin a new life. She is equally happy to work on a room-by-room basis and remotely, when necessary.
Now fully focussed on interior design and project management, Jo no-longer has time for her upholstery and curtain making business. However, she continues to source antique items and decorative pieces and is happy to upholster individual items for her interior design clients, to add individual finishing touches to their projects.
Located in Twickenham, with family in the Cotswolds, Jo works between London and Bath.
Client Testimonials:
Southfields, SW London Interior Design
"Working with Jo Miller has been a fantastic experience. We had a particularly demanding brief as we were moving into a new home with a young family and needed a whole redesign of the house in a very short period of time. We both are in fast-paced jobs and to have someone that took such a dedicated approach to a project (at times we felt it was Jo's own home!) was so very reassuring.
Jo has been completely understanding. She took a great deal of time in terms of understanding the aesthetic that we were after. Following this, she provided a number of different options to pursue in creating the perfect home. Jo provided leadership and direction and really took the stress out of the whole process. She built an atmosphere of trust between us, builders and suppliers.
It became very apparent that exceptional design is a passion for Jo. Her extensive research, contacts with bespoke suppliers, and far and wide reaching handbook of different looks/presentations was amazing. Her attention to detail was remarkable and this has been a learning experience for us also. We were particularly pleased that Jo took time in educating us in terms of layout to ensure the best possible look.
Her communication has been exceptional throughout. She often went above and beyond, in terms of ensuring that the final product and its placement was outstanding.
Thank you Jo. Our whole family and all of our friends are so pleased (and slightly jealous of!) with the end product!" NA
Cotswolds Country Cottage Renovation
"My project was a total renovation of a cottage. After our initial consultation, Jo created a mood board and sought honest feedback on each room. It was a journey which Jo guided me through and with her knowledge and Vision have now got an amazing nearly completed cottage. Jo was always on hand to provide advise and shopped like crazy to deliver furniture, soft furnishings all on time and in budget.
A very talented lady who is still very humble and delivers outstanding value for money bespoke design service." JT
Country House Redesign and Refurbishment
"Great service, we are over the moon with the end result. Jo came up with some fantastic ideas and pulled them altogether to creative a unique look. We will definitely use Jo for any future house updates" LG
Amersham, Edwardian Home Interior Design
"Couldn't recommend more. Jo understood exactly the look I was after and was able to suggest and even source samples and items, all of which I have been thrilled with. Will definitely be using Jo again for further projects." LB