London Home Bar Design

This London home bar design provides an elegant space for daytime and evening entertaining.
The glamorous interior design concept is brought to life by an opulent curvaceous design and alluring colour palette.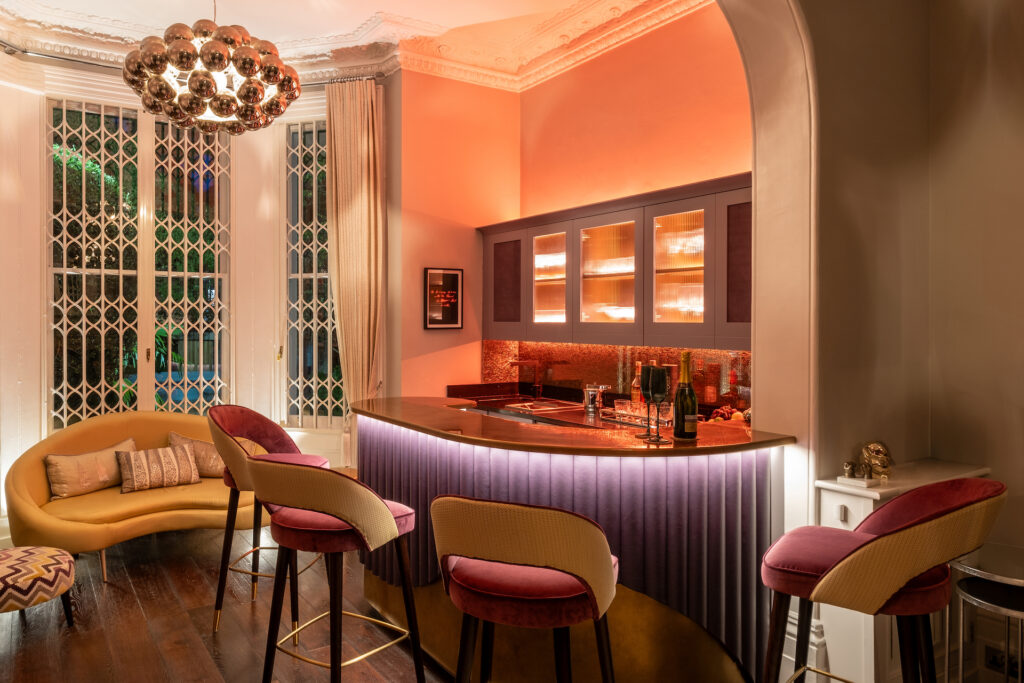 Our client hosts a wide variety of events. It was important that the mood could be changed in-keeping with the occasion. This was achieved by designing lighting that is both flexible and entertaining. LED colour technology enables the atmosphere to be altered immediately.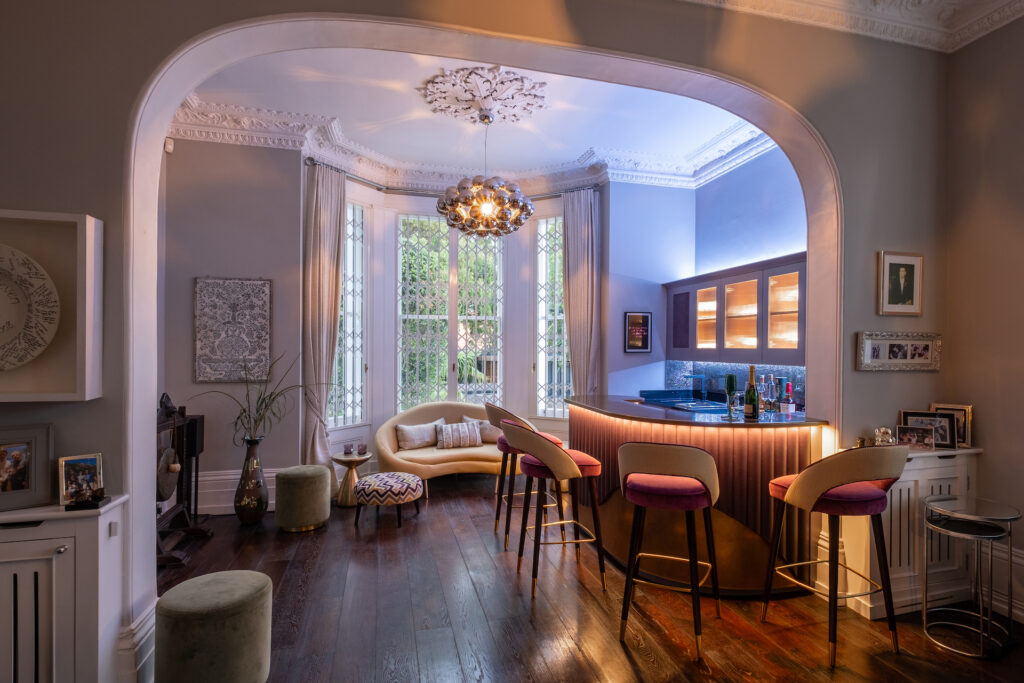 The bar is housed within a stunning London period property. Just to the left of the main entrance, it creates an absolute wow factor as soon as you walk in. The bar stools are a central element, supported by relaxed curved seating and coffee tables. All were upholstered in a bespoke collection of fabrics.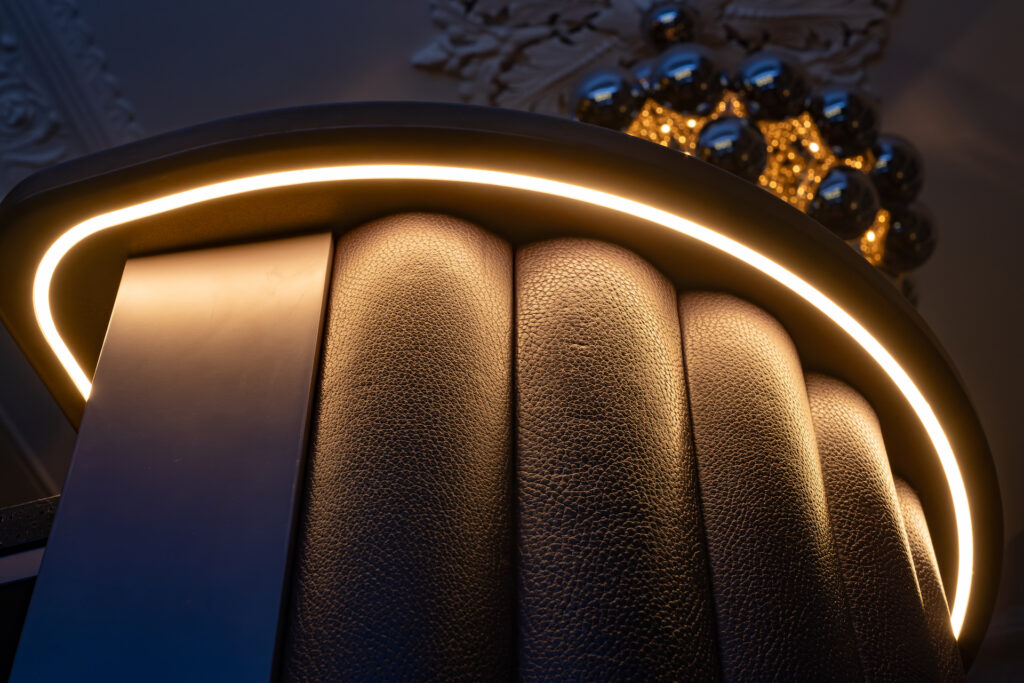 The existing chandelier was made up of beautiful silver balls housing rich gold lighting. We added spotlights to make more of this fabulous feature and accentuate the room proportions and architectural detailing.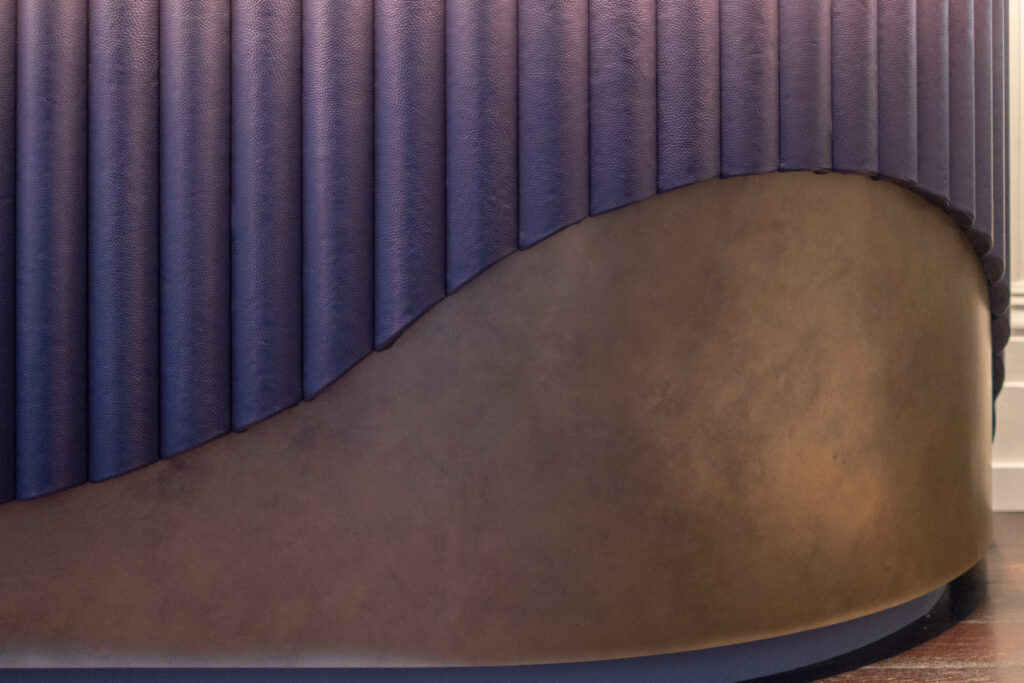 A more luxurious, textural quality is achieved by utilising fabrics and materials, rather than flat paint, on the vertical surfaces of the bar and cabinets. We selected lavender-toned leather on the bar base and panels of suede inset into the cabinet doors.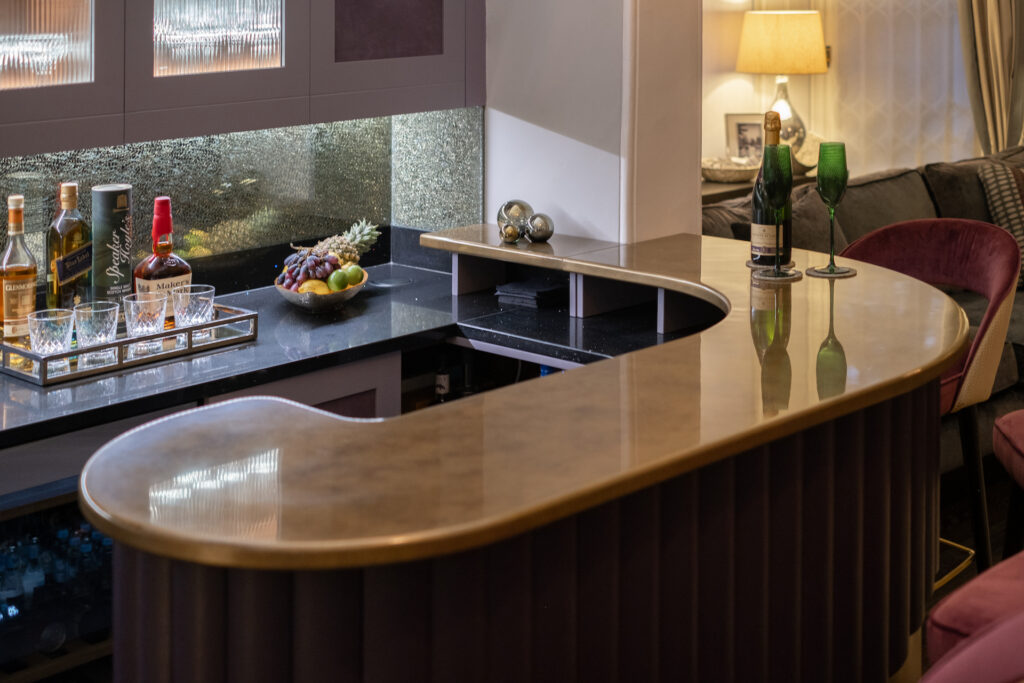 We had the bar surface sprayed with liquid rather than sheet metal.  The spray process enabled us to make the most of the curvaceous design with a long-lasting finish that would stand the test of time.
London Home Bar Design Project Credits
At Decorbuddi we work as a team with our clients, colleagues and trusted preferred suppliers, each and every one contributing to the successful delivery of the project. This London Home Bar Design project was designed by Decorbuddi Interior Designer David Massingham
Photographer: Hiran Perera Photography