Create a Planting Plan
You may have considered changing or updating your garden's look but held back because you were unsure of the work involved. In much the same way as by changing the furniture, fabric and curtains in a room you can transform the look and feel of your home, you can reinvigorate your garden by the updating the planting and adding new combinations.
There is another layer of complexity in a garden with the need to understand, the light, the shade, soil type and the effect of one plant on another positioned nearby. There is the opportunity to create planting plans that encourage wildlife, mix in edible fruit and vegetables or flowers for cutting.
Our garden buddies know their plants and can help guide you through the somewhat daunting choices to find what is the best planting plan for you and your space. With our detailed and extensive knowledge of professional plant suppliers we can ensure that you find the right quality plants at the right price.
This service is available face to face or remotely.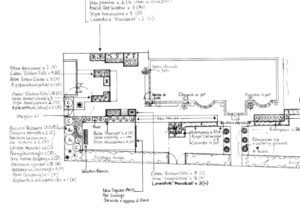 When considering a planting plan we can include:
A review your current planting and conditions in the garden
Initial advice on shape, form, style and colour of planting, taking account of your personal preferences
Advice on any clearance and preparation work needed before new plants go in
Detailed and to scale planting plans showing the varieties, quantities and placement of the suggested plants
A visual presentation of the plants showing details of their key features
A "shopping list" of the plants suggested to make ordering the plants straightforward
A list of suggested sources for the plants together with a rough indication of the likely cost of the suggested plants
A comprehensive planting plan from your Gardenbuddi may be all you need to go on and complete your garden. However for those with less time (or inclination), your Buddi can go on to project manage the work at an hourly rate or by pre agreed fee. We can source what you need from our comprehensive trade contacts and find you the right garden team (if needed) for the job.