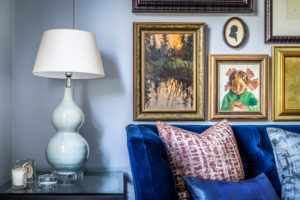 Our design team is fully supported behind the scenes with a dedicated Purchasing Department. They concentrating solely on ensuring we have the best trade accounts and good relationships with our suppliers.
Our Purchasing Team oversee the ordering, delivery and, if needed, installation of your products. From kitchens and bathrooms to flooring, fabric, furniture, plants, garden items and home accessories, we have you covered.
Freeing up our Buddies' time by having a team doing all of the administrative work enables them to concentrate on the design work and ensures your project runs smoothly.