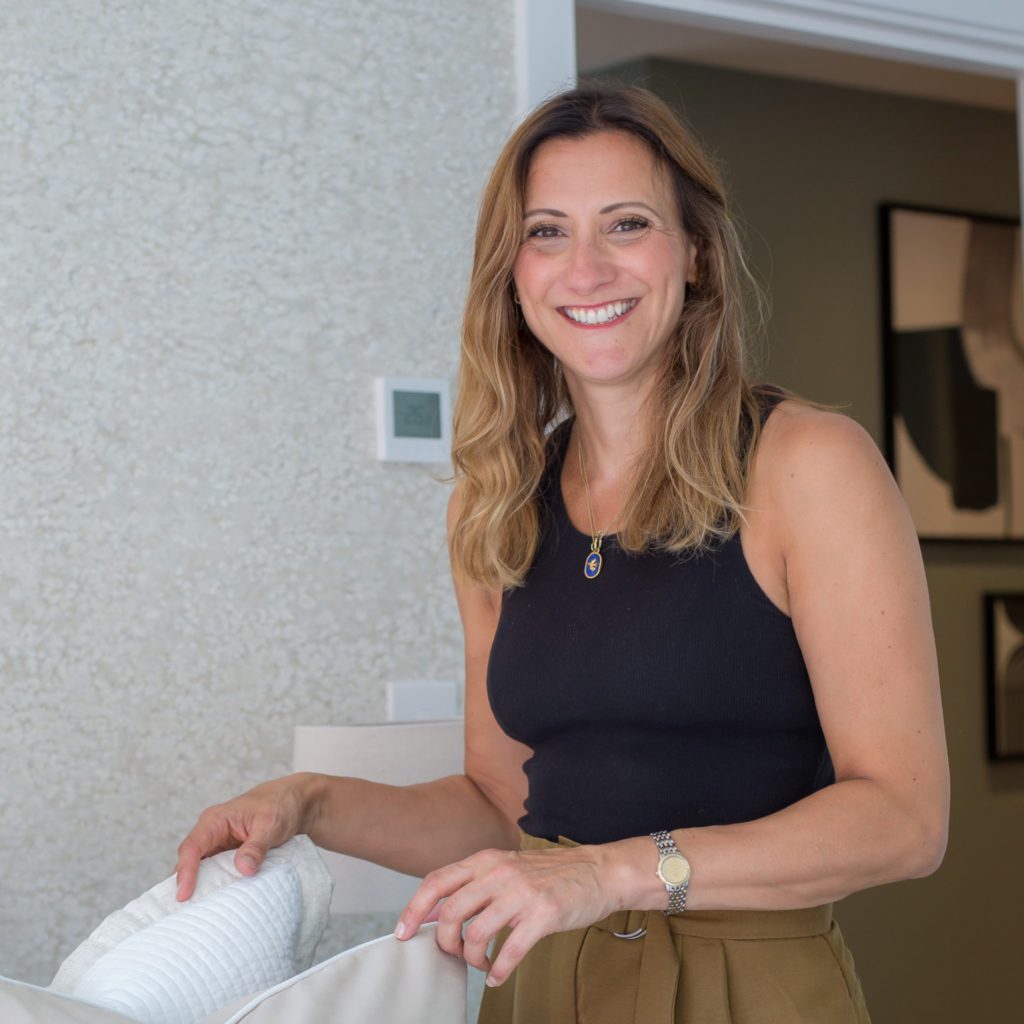 Sussex Interior Designer Tracy Duncan
Sussex interior designer Tracy Duncan works with Decorbuddi clients across West and East Sussex and into the nearby, surrounding areas of Surrey, Kent and London.
"I am a true believer in the power that beautiful interiors have to transform everyday life. Everybody should love the spaces they spend so much time in, and have access to the skills and services to transform them."
About Sussex Interior Designer Tracy Duncan
Following a long and successful career as a Visual Merchandiser within several iconic fashion brands, the move into interior design was a natural progression for Tracy.
With experience of renovating her own properties already under her belt, she took the opportunity of a career break when starting her family, to retrain at the world renowned KLC school of design.
"As a very visual person, my ability to create inviting and comfortable spaces has been paramount throughout both careers. Embarking on, and achieving the prestigious Certificate in Interior Design from KLC, gave me the opportunity to channel my creativity, eye for detail, colour and style into interiors and build my skills to help others.
My design interests lie in creating beautiful spaces that perform both functionally and aesthetically. I love the excitement of taking and developing a brief, and really enjoy the collaboration process between the client and myself."
With a passion for design Tracy is a true believer in the power that beautiful interiors have to transform everyday life. She believes that everybody should love the spaces they spend so much time in, and have access to the skills and services to transform them.
Sussex interior designer Tracy Duncan enjoys working with Decorbuddi clients across the full range of services from a simple package of help to get started through to complete bespoke interior design and complex renovation projects.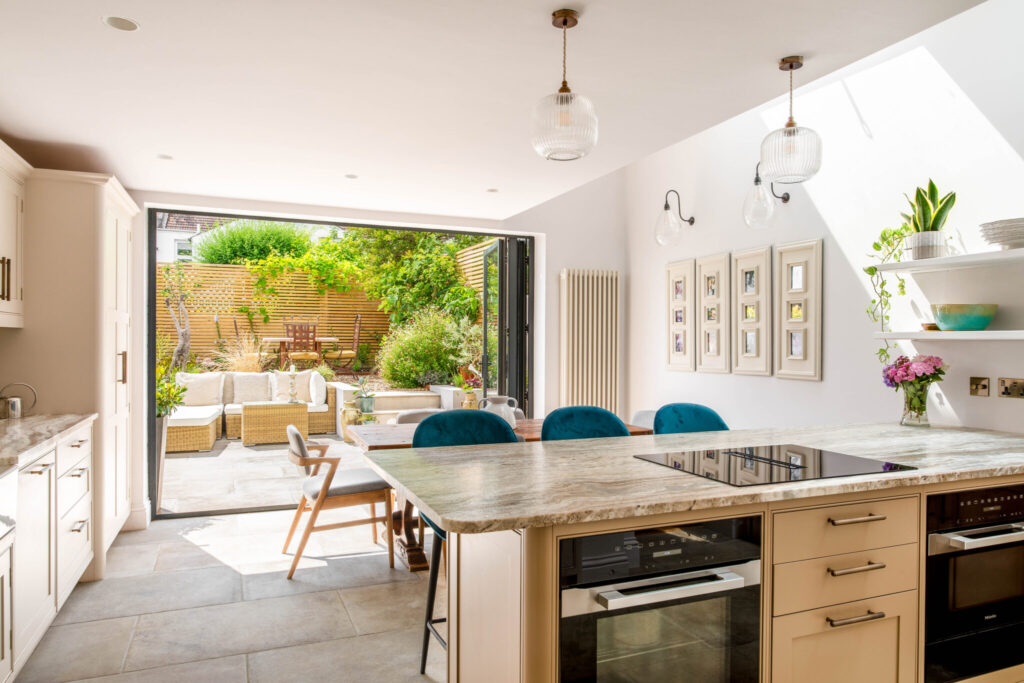 Client Testimonials:
Brighton, Home and Garden Renovation
"We moved into our property in October 2022. We wanted to make changes throughout relatively quickly. Tracy was absolutely brilliant in helping us to create a new design for the living room and "snug" area, bedrooms, bathroom and kitchen. We had some ideas and she really listened to these, and developed these and helped to source the items to bring it all together.
We wanted to create an inside-outside look and feel for the kitchen extension and patio garden. Tracy and Jo worked together to help us with this. We decided to mange the implementation of the project ourselves and so really appreciated the option to buy a bundle of hours to take us through the last stages of the project, giving us the flexibility to call on Tracy for her help, just when needed." PS
Read more about the Brighton Home and Garden Renovation project here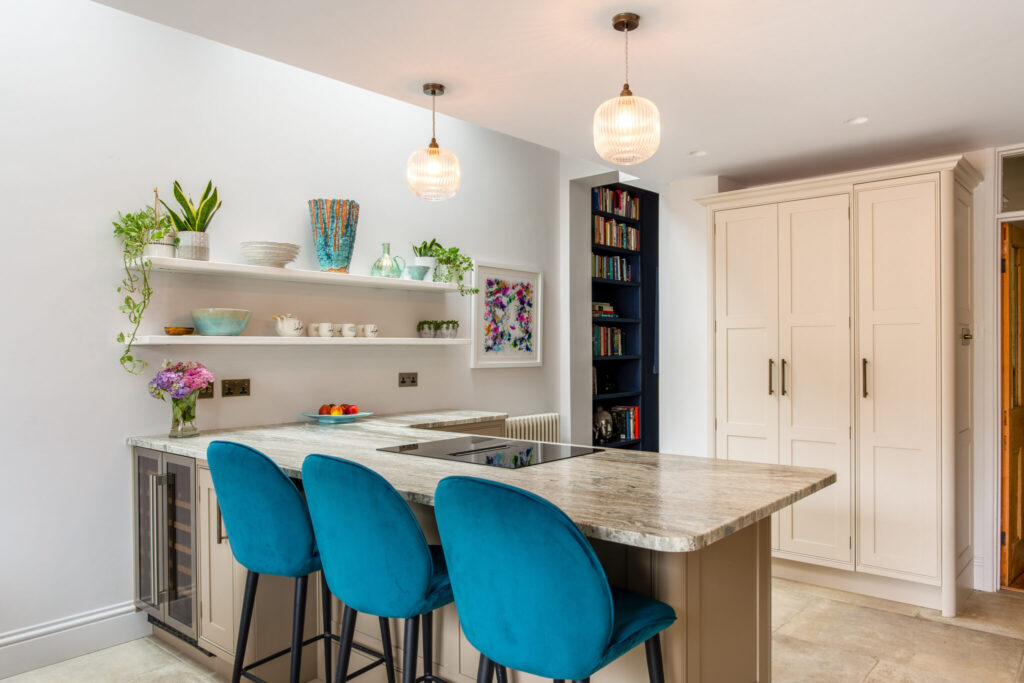 Hove Living Room Space Planning and Interior Design
"We are so glad that we found Decorbuddi! Tracy was perfect in helping us to sort out our neglected living room. I was worried that we had too many restrictions since the sofa, shutters and large painting all needed to stay, but Tracy provided the inspiration, advice and reassurance we needed. She really had some great ideas and am happy to say we are implementing the tiled fireplace as I type! What a fantastic service. I'd highly recommend Tracy if you are in the Southeast." SH
New Extension Interior Design
'I've worked with Tracy at Decorbuddi since the beginning of the year on our extension and she has been amazing. We are complete novices in terms of interior design and she has provided us with ideas and colour schemes every step of the way which we are now seeing come to life. Tracy was always available and really quick to respond to any questions. Thank you so much Tracy for all your support, help and inspiration!' DW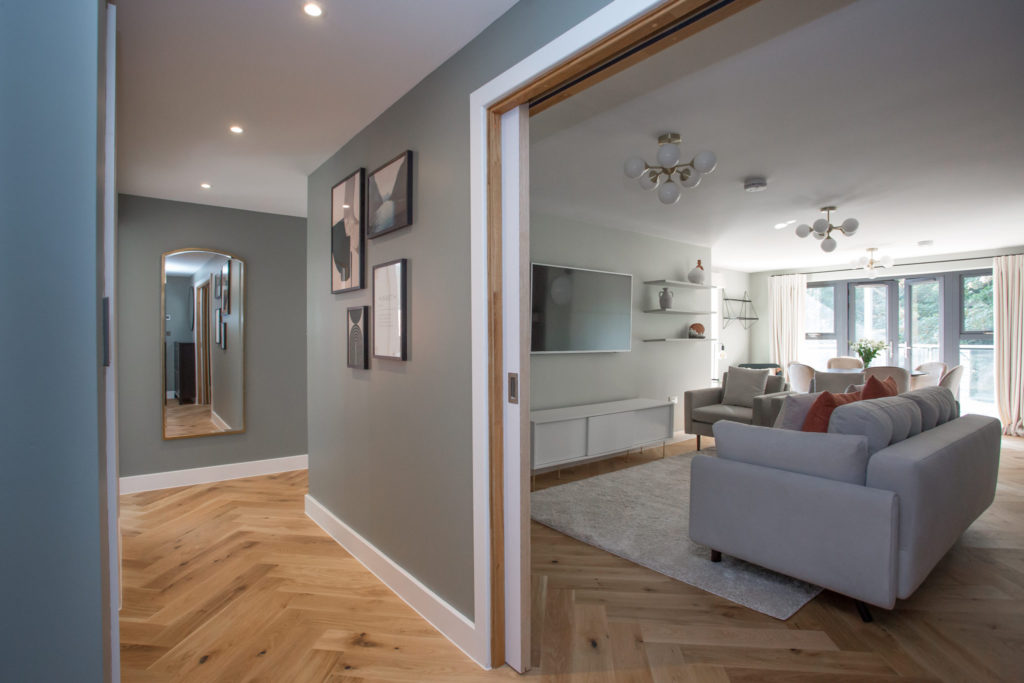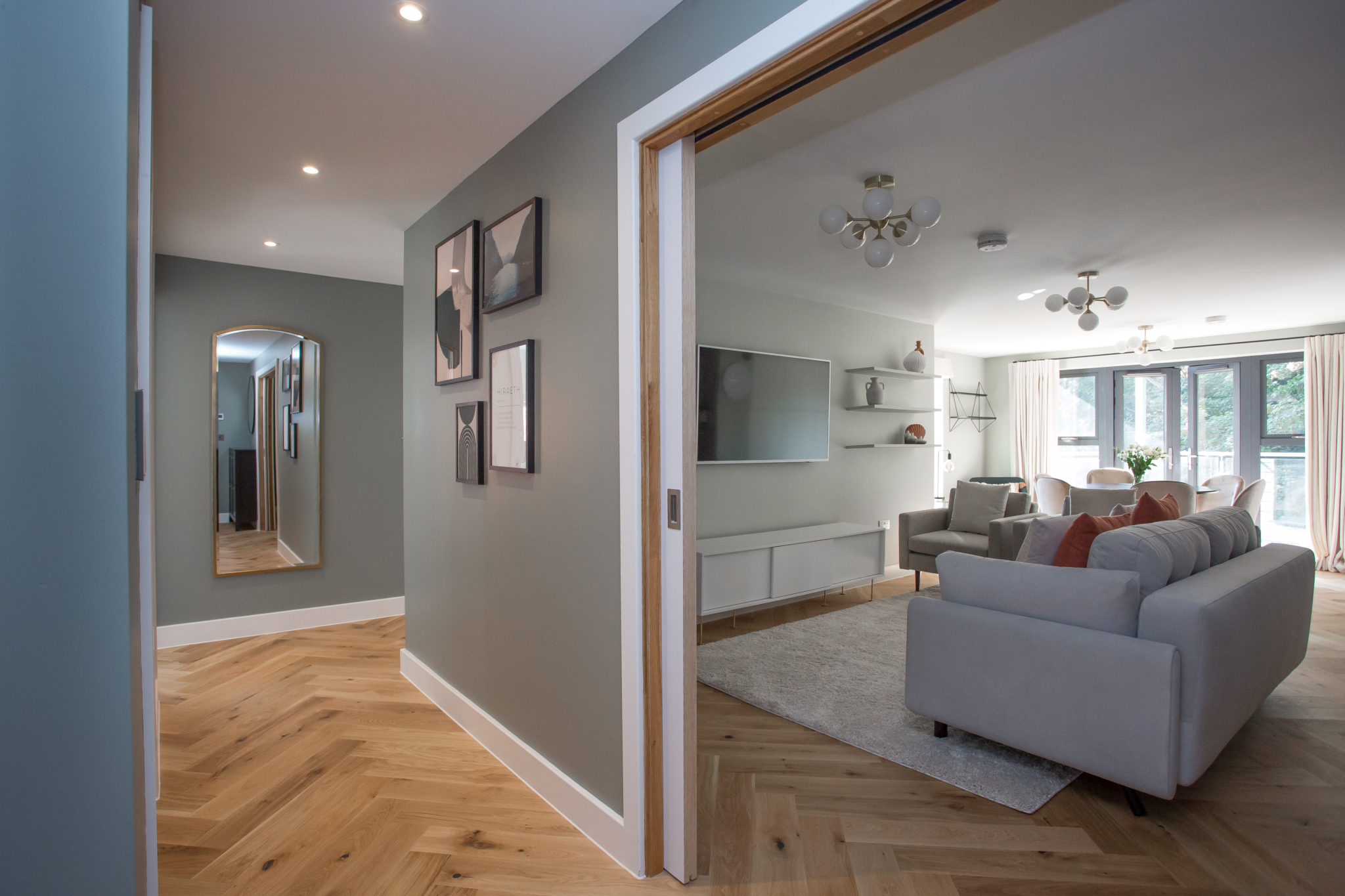 London Home Decoration and Refurbishment
'Tracy was a dream to work with. We showed her our space, talked through our likes and dislikes and our vision of the house. Her concepts were really well thought through incorporating everything we had talked about. Her presentations were clear, practical and easy to see how they could transform our home. Tracy was easy to communicate with, working within our budget and suggesting alternatives. I would highly recommend using Tracy , she really helped to make our house a home'. Sarah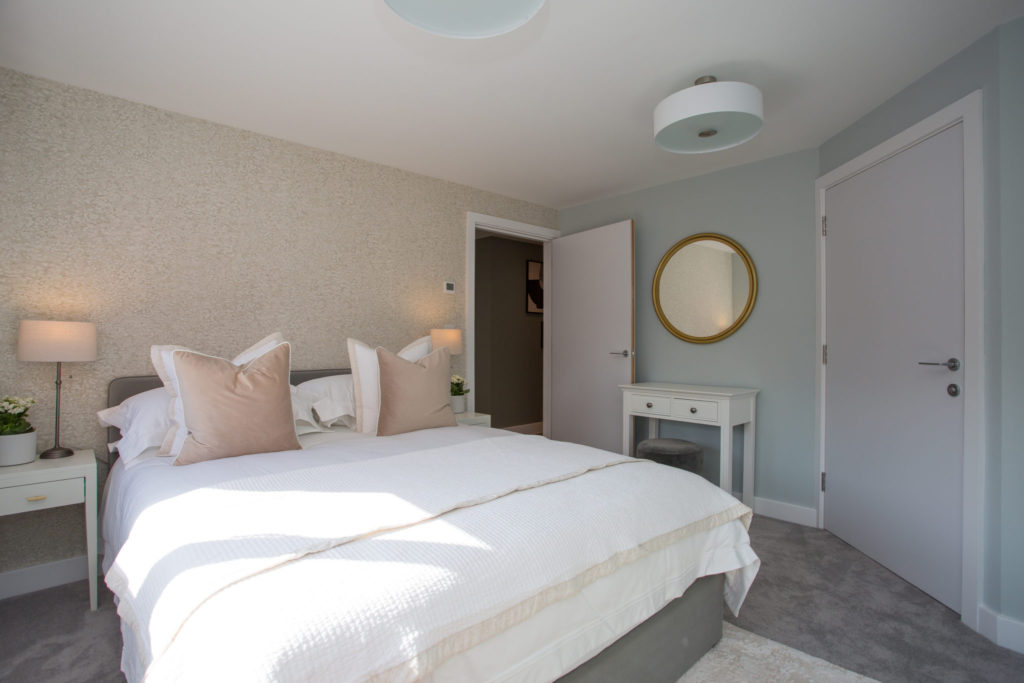 West Sussex, Hall & Living Room Redesign
"Tracy visited my home in West Sussex to give me some much needed inspiration for my dull hallway and bleak lounge.
Her ideas were very fitting with my style and she took time to listen to my thoughts. I can't wait to put her ideas into place and see the transformation." Selina
Brighton, Tennis Club
"We have a lovely club house but it was looking very tired. Tracy was recommended to us and we have been delighted with all her work. She has invigorated the space, with new colours and style whilst keeping within our budget. It has been very well received by our members, creating a much more appealing area to relax in." OF
Commercial Project
'We've worked with Tracy on many projects now. She has a great understanding of the clients' vision, producing a variety of designs to suit any budget. She has a good knowledge of construction itself, giving her designs practicality we are not used to having with other designers'. KB, Contract Director, Gallery Interiors.
More About Sussex Interior Designer Tracy Duncan
To find out more about Sussex interior designer Tracy Duncan or to discuss your own home project please do not hesitate to get in touch.