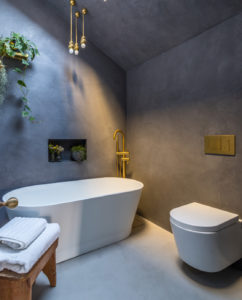 Spaces that reflect your values
We can help you create a home that aligns with what's important to you and can advise on:
Environmentally friendly products such as paints

Sourcing sustainable or reclaimed materials

Reducing energy loss and heating bills
Lowering carbon footprint with local suppliers and manufacturers
Responsible disposal, repurposing, upcycling and recycling
Making ethical choices in your home
Whether your design decisions are for the good of the environment, or for your own personal health and wellbeing, the choices are now extensive, making eco design an exciting and very accessible option for everyone.
Want more information? Read about our past projects here.