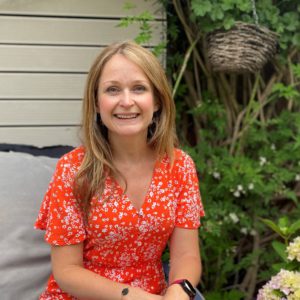 Laura Nicolson
Located in Tonbridge Kent, Laura offers the full range of Decorbuddi services across Kent, East Sussex & London.
She has had the opportunity to work across a wide range of properties from contemporary new builds through to period estates. Every project is approached with the same individual approach and attention to detail.
"I enjoy developing close working relationships with my clients, and appreciate the trust that they put in me to help them to create the home of their dreams."
About Laura
KLC trained interior designer, Laura Nicolson, enjoys the variety of projects that Decorbuddi clients offer. Recent projects have included a complete new build contemporary home, through an eighteenth century farmhouse to a substantial Georgian property in a small country estate in Kent, and everything in-between.
Laura originally trained as a Printed Textile Designer at Edinburgh College of Art. Her love for interiors blossomed while working in London as a Senior Print Designer at a well-known textile company. She then founded her own Interior Textiles label in 2010 with her contemporary-classic fabric and cushion designs created from her own artwork. The progression into Interior Design came naturally with clients asking her for advice on all aspects of their homes. She took the opportunity to study Interior Design at the world renowned KLC School of Design.
Since her move into interior design Laura has discovered that she is equally happy designing 2D and 3D room layouts and creating technical drawings for joinery and furniture as she is employing her skills and experience with colour, pattern and fabrics.
"Moving from textiles into interior design was the best thing I ever did! I am at my happiest when working to create an interior my clients can feel relaxed and at home in. "
Located in Tonbridge Kent, Laura offers the full range of Decorbuddi services across Kent and East Sussex.

Client Testimonials:
Tonbridge, Kent. Interior Design
"We decided to seek the help of Decorbuddi when we moved into our new build house in Kent. It was a complete blank space where we needed to buy lots of new furniture and we didn't know where to start. We were assigned the help of Laura who helped us with two rooms; bedroom and lounge. She talked to us about what we wanted and then put together a plan with layouts and a range of colour schemes, fabrics and ideas to start the process. We felt she very quickly found what our style was and tapped into the look that we wanted for both rooms. We are so happy with the outcome for both rooms and are really impressed with the personal service and the level of skill and knowledge we got from Laura. We now love spending time in the rooms that Decorbuddi has helped us with and regularly comment on how lovely they look and feel to be in.We would definitely recommend their service." Laura
Bermondsey Riverside Apartment Renovation
"Laura at Decorbuddi has been completely invaluable. As a first time buyer, having purchased a slightly dated 90s new build flat I was overwhelmed by the amount of work that needed to be done. Laura provided design and project advice and helped me throughout every stage of the process. She was extremely responsive and quickly learned my design aesthetic. I have complete trust in Laura and the advice that she was giving me – she even got me out of my comfort zone with the introduction of patterns!! I couldn't recommend Decorbuddi or Laura highly enough – if I am lucky enough to purchase another home, she will be the first one I call!" Danielle
Sevenoaks, Kent. Interior Design
"Laura is amazing, she designed our orangery layout in such a way that we couldn't imagine. She helped us in each and every stage of furniture purchase. The color combination she recommended was absolutely brilliant, they go so well with our orangery location and other furniture. I would definitely call her again for future projects." Ravi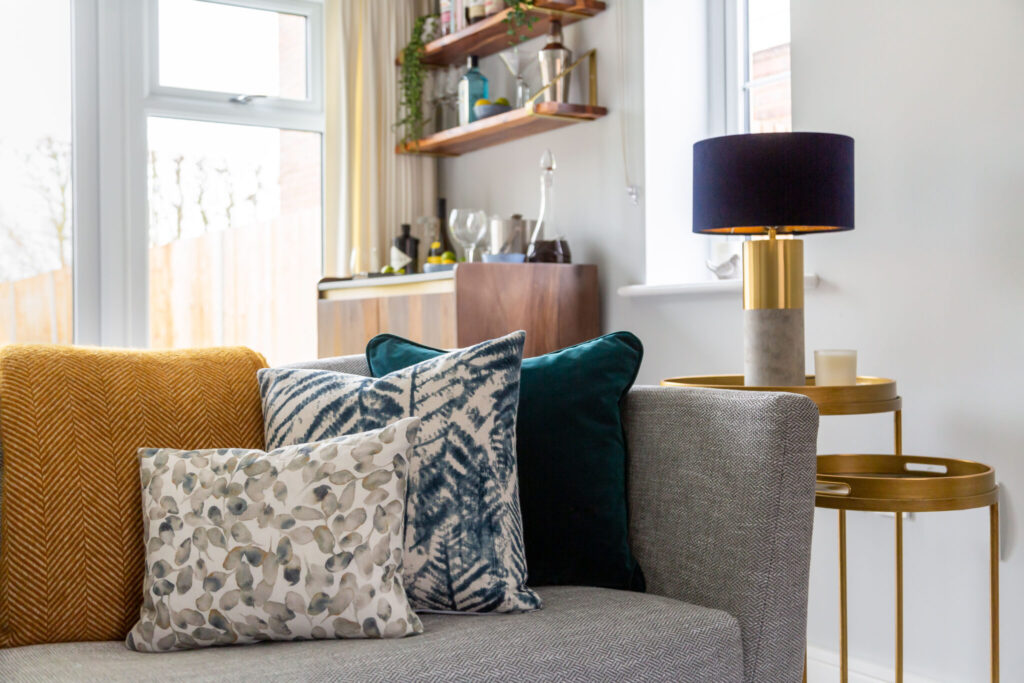 Tunbridge Wells, Kent. Interior Design
I was at a bit of a loss as to how to arrange the living area and kitchen in our new house as it is an unusual shape, so turned to Laura for some guidance. Laura gave us lots of great ideas and helped us with the scope of work for our builders, as well as help selecting and ordering furniture and passing on discounts to us. Laura was always really happy to help, listened to what we wanted, and came out to visit us and go along to see items in person which sped up the decision making progress. We're so happy with our new living room and layout of our house, and we wouldn't have come up with it without Laura's guidance. Everyone who has come to visit has commented on how great it is! Laura was great and I highly recommend her services! Holly
Tunbridge Wells, Kent. Interior Design
"Laura has worked on several projects with us, helping us to achieve the stylish but comfortable feel we wanted for our home. She has wonderful attention to detail and colour and provided us with options we would not have thought of. She listened carefully to our likes and dislikes, gave us choices within our budget and was a pleasure to work with". Ellie
Heathfield, East Sussex. Colour and Decor
"Laura has been wonderful in her advice. She listened attentively to what I thought I wanted to do. She looked at photographs of the home I had left and was able to see the furniture that I was hoping to put into my new home. This was not an easy thing to do but Laura made it seem effortless and the information and paperwork she sent through was incredibly helpful and detailed. She was a great support and guided me. I absolutely love the colours that, with her help, have been chosen. I would not hesitate to recommend Laura and Decorbuddi." Adele