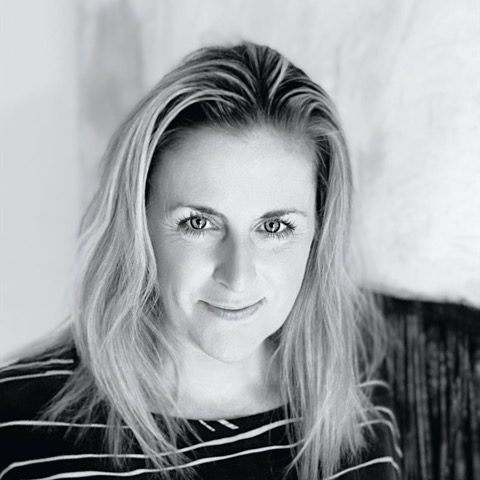 Lorraine Sakharet
Located in Richmond, London, Lorraine is a talented interior designer supplying Decorbuddi interior design services from "Getting Started" packages and colour consultations to full bespoke, interior design and project management.
"Many years of living in Asia has given me a global approach to design which I can apply to the wide range of Decorbuddi projects we work on, keeping me challenged and constantly exploring new ideas."
About Lorraine:
Lorraine began her interiors career in Bali Indonesia where she lived with her husband and children and set up her interiors company. Asia was a perfect place to source antiques and beautifully made local homewares and fabrics. The creative hub she surrounded herself with fuelled her love of transforming spaces, taking shells and creating beautiful homely villas.
Lorraine's background was in online Media project management so her career transition was helped with her attention to detail and project planning, on time on budget.
Returning to London, Lorraine became joined the Decorbuddi team and has enjoyed helping clients transform their homes with Get Started Packages, Room Kits, colour consultations and full renovations.
Lorraine loves to mix the old and the new bringing interesting and quirky ideas to a project and has a clear passion for interiors.
Client Testimonials:
"I worked with Lorraine on a complete redesign of the kitchen/ diner in my basement flat. We ended up with a very different layout than I had envisaged, but much the better for it! Lorraine sourced beautiful bespoke cabinets to make the most of the small space, with a foldaway solution for the kitchen which works incredibly well. The colours, fitting and flooring she recommended have transformed the property. Further, she managed the project brilliantly, dealing with all tradesmen and even taking appliance deliveries to her own address when I was out of town. I wouldn't hesitate to use Lorraine for projects in the future or recommend her wholeheartedly." Adam
"When I decided to renovate my flat, I was overwhelmed with the task ahead and all the decisions that I had to make. Lorraine's support throughout the project was invaluable and her professionalism and positive attitude made the journey enjoyable. Lorraine was resourceful and I was introduced to network of tradesmen/suppliers and being a customer of Decorbuddi I received a much higher level of service. Lorraine listened to my ideas and what I was trying to achieve as well as areas that I was concerned about. Lorraine was patient with me and suggested design ideas that I had not considered. I am very happy with the final design and my flat looks stunning this is due to Lorraine's hard work." Beheshteh
"Lorraine has designed two beautiful bathrooms for us. As with many old houses the bathrooms were an afterthought and therefore small with little opportunity to extend. Lorraine, employing great design, has maximised the space and created a luxurious main bathroom and a functional yet beautiful ensuite shower room.
Lorraine introduced us to skilled builders and craftsmen and sourced everything, often securing us a Decorbuddi discount. She has great attention to detail and was there to troubleshoot when inevitable snags hit the project, so making sure we got exactly what we wanted.
Like many people, I know what I don't like, but am rather vague about what I do and, although I have some lovely things, I don't really know how to put it altogether. Lorraine worked collaboratively with me, so the design feels like my taste and I absolutely love the final result.
I really enjoyed working with Lorraine. She has made me braver with colour and I am looking forward to working with her on other rooms that I have never got quite right, starting with our off white and rather boring bedroom in the New Year." Claire